Thanksgiving Recipes (you must try!!)
Yum, I think Thanksgiving is the most enjoyable meal of the year!! Hope you enjoy these Thanksgiving recipes I'm sharing today!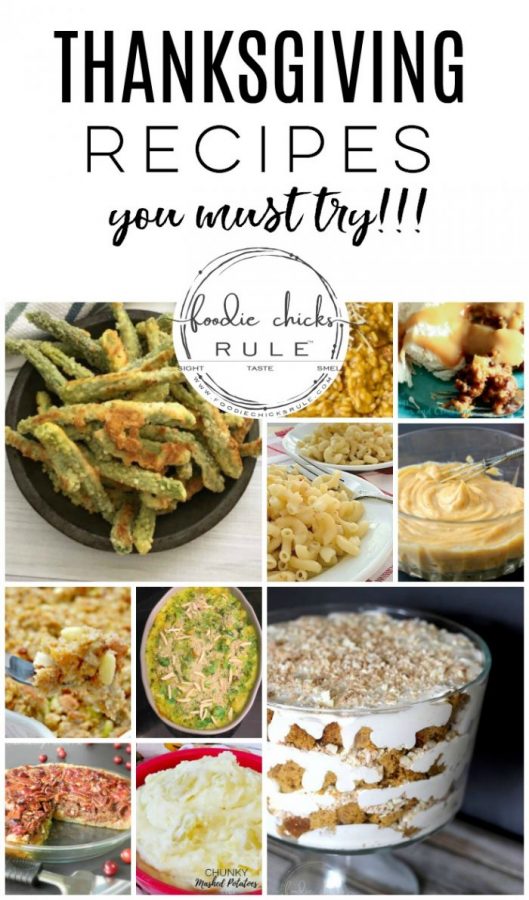 Thanksgiving Recipes
Seriously.
Can you think of a better meal?? ;) It's one I look forward to, for sure!
It's also one I look forward to because it means my family is all together, which I love.
Everyone is so busy these days, it's hard to get together. So when Thanksgiving and the holidays come around, it's so nice to be able to relax and spend time.
So all of that wrapped up together makes for a wonderful time, food and all!
In case you are new around here, I'm going to be sharing recipes every month with a group of ladies called, The Cooking Housewives.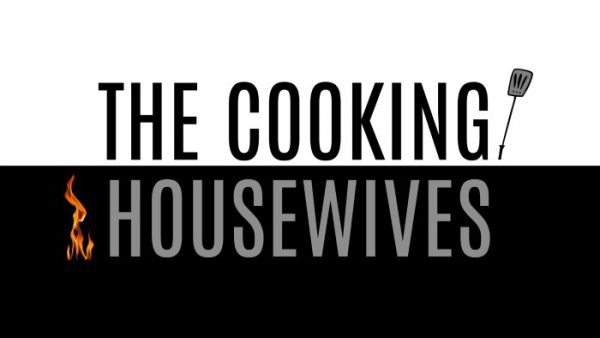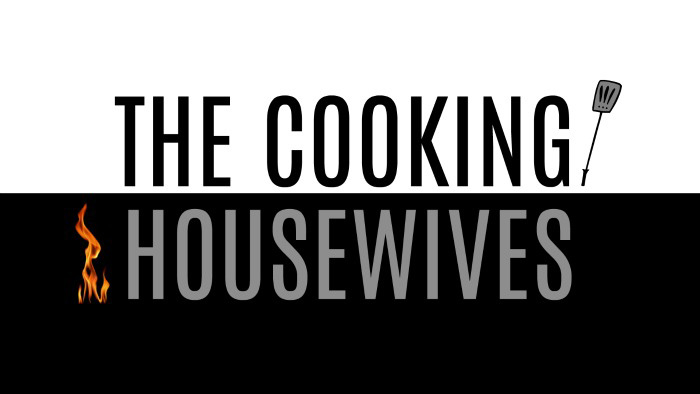 Every month we will have a different theme.
Last month's these was "Italian Recipes"…yum, yum! See it, here.
This month's theme is "Thanksgiving Recipes"
I think you are going to LOVE this month's theme, right?! I know I am.
I can't wait to give a few of these a try.
But first, before I share all that the other Cooking Housewives are sharing, I'm going to tell you about what I'm sharing today. ;)
Pumpkin Trifle Surprise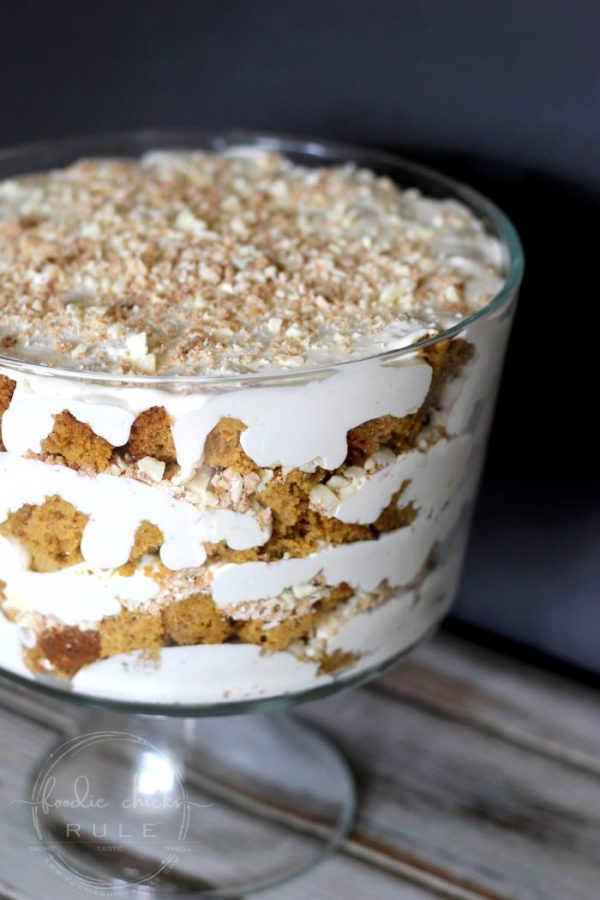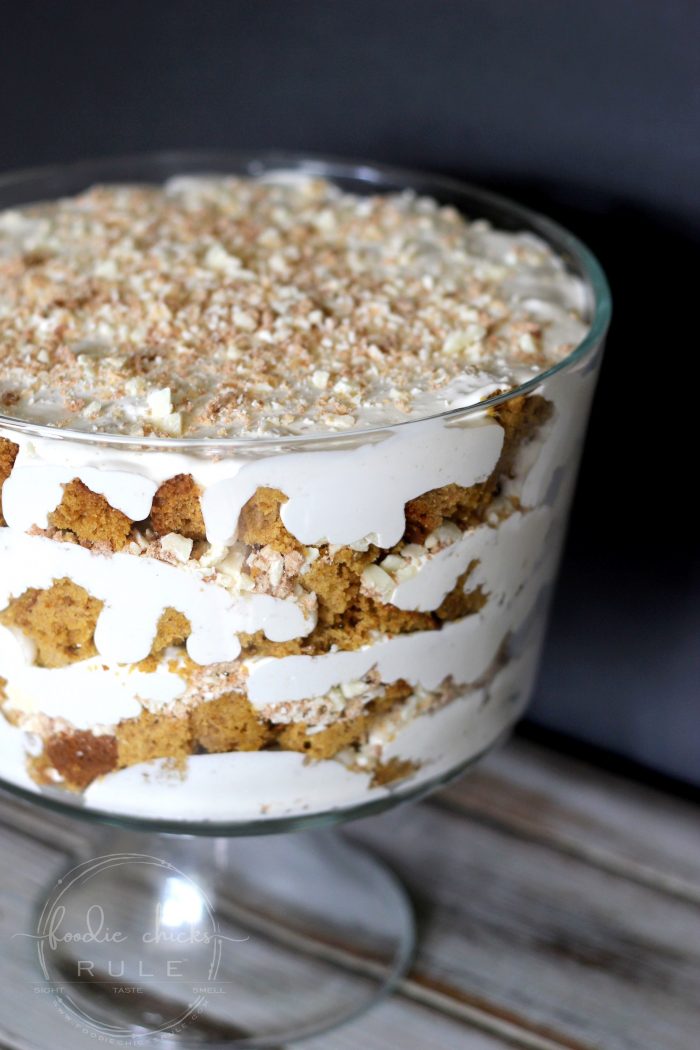 Oh my, this one is SO delicious! And it's fun change to the typical pumpkin desserts.
I bet this will be a WIN if you bring it to Thanksgiving dinner. It's a WIN every time I make it! ;)
Hop on over to the recipe post to see what the "surprise" in "Pumpkin Trifle Surprise" is. hee hee
Bet you'd never guess!
Get the recipe, here >>> "Pumpkin Trifle Surprise"
Ready for all those other yummy Thanksgiving recipes??
Hope you give a few a try, I know I'm planning to! :)
DELICIOUS  THANKSGIVING RECIPES: (CLICK OVER TO GET EACH, INDIVIDUAL RECIPE)
PIN this to save these recipes for later!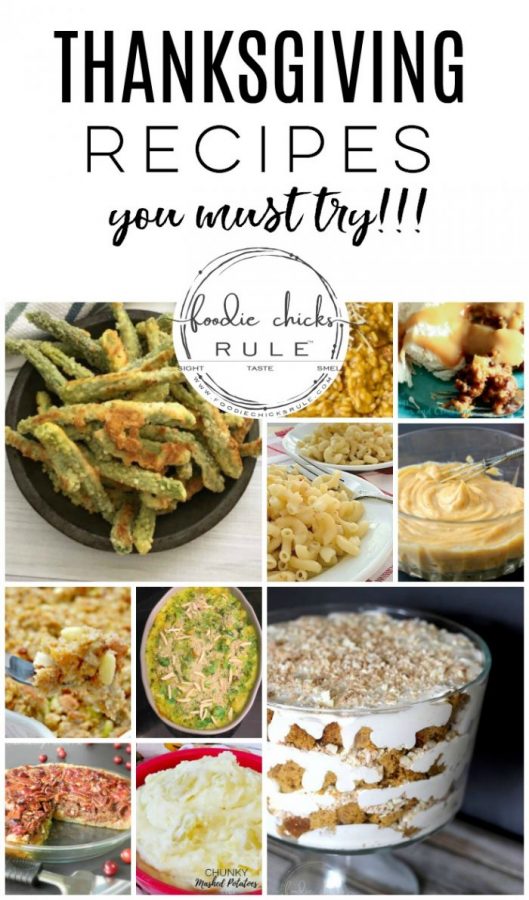 Hope you enjoy these wonderful Thanksgiving recipes!! :)
xo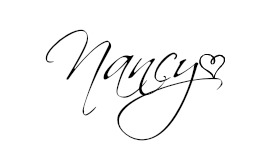 Related affiliate links you may like: