Italian Style Recipes You'll Love
What could be better than Italian style recipes? I can't think of much! Check out these delicious recipes below.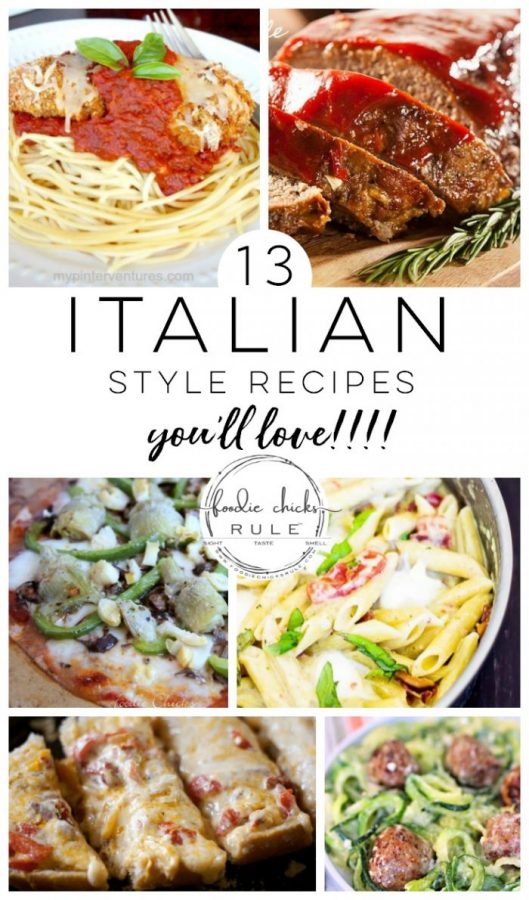 Italian style recipes …and food …..mmmmm.
One of my very favorite foods of all time.
There is just some kind of comfort found in this food. Not to mention, it's just delicious!
Every single dish.

Growing up, Italian was my favorite. Spaghetti, to be precise.
Which moved onto manicotti. Oh my. 
I made loads of that early in my marriage. SO good but not so good for the hips! ;)
Unfortunately, I have become somewhat intolerant of dairy and have decided to forgo it all.
Not such a good thing when you love Italian food, right??
But not to worry! I share dairy and dairy free recipes here on Foodie Chicks Rule.
Plus, The Cooking Housewives ladies and I are sharing 13 delicious (and regular dairy made, if you like ;) ) Italian style recipes with you today!
In case you forgot, or are new around here, I'm going to be sharing recipes every month with a group of ladies called, The Cooking Housewives.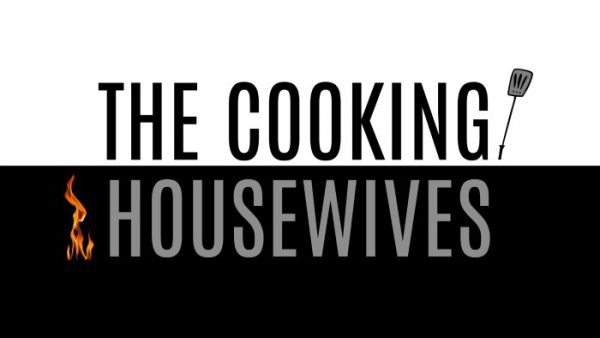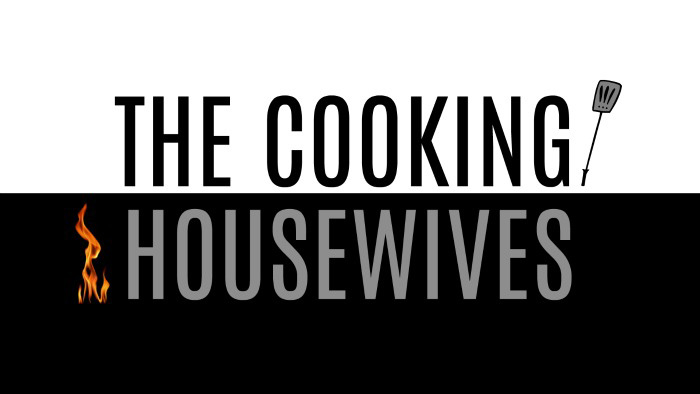 Last month's theme was SOUPS and you can see it here >>> Soup Ideas
In case you missed it, go check that one out! It's perfect for these cooler fall days that are coming.
This month's theme is….you guessed it: ITALIAN STYLE RECIPES
I think you are going to love what you find in today's post.
I mean, doesn't everyone love Italian? Who didn't grow up eating spaghetti at least once a week.
Wait, that might have just been me. haha
Here's a favorite around here….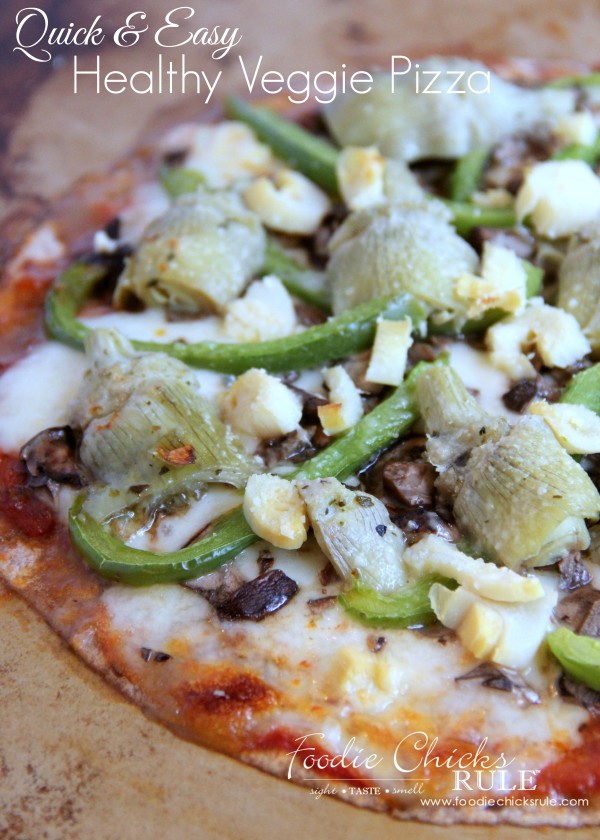 It really is easy to throw together and so tasty too!
Believe it or not, it's made on a tortilla shell. (wait, that's not Italian, lol)
A little cheat that makes this one a breeze to make!
Get the recipe here >>> Quick & Easy Healthy Veggie Pizza
Ready for all those Italian style recipes??
Hope you give a few a try, I know I'm planning to! :)
DELICIOUS ITALIAN STYLE RECIPES: (CLICK OVER TO GET EACH, INDIVIDUAL RECIPE)
PIN it to save these recipes for later!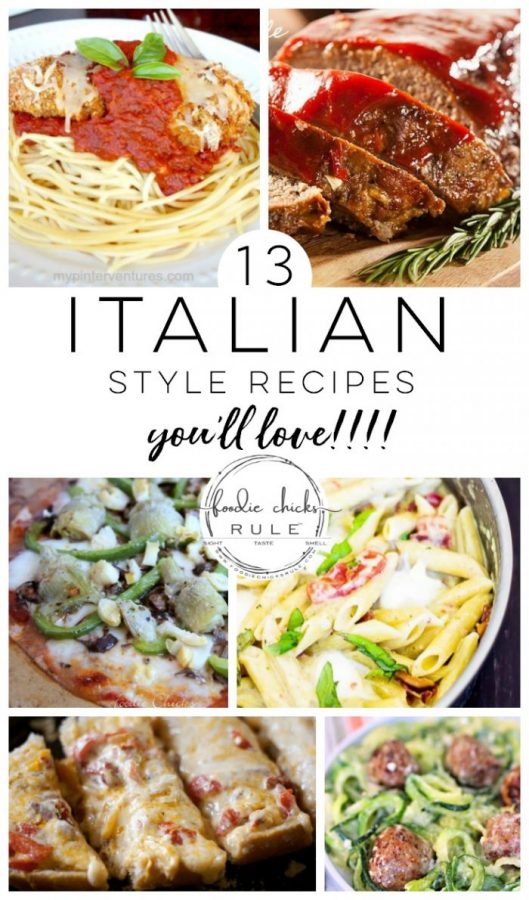 OH!
And talking about dairy free, if you are too (and even if you aren't because you can use dairy in place of my dairy replacements), I'm going to be sharing a brand new dairy free dinner recipe next week. (it's also Italian ;) )
Stay tuned!
xoxo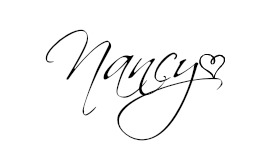 Related affiliate links you may like: