I love quick and easy cooking.
I think we probably all do! And some really tasty things can be done quickly and easily.
Like this Healthy Veggie Pizza I'm getting ready to share with you all today.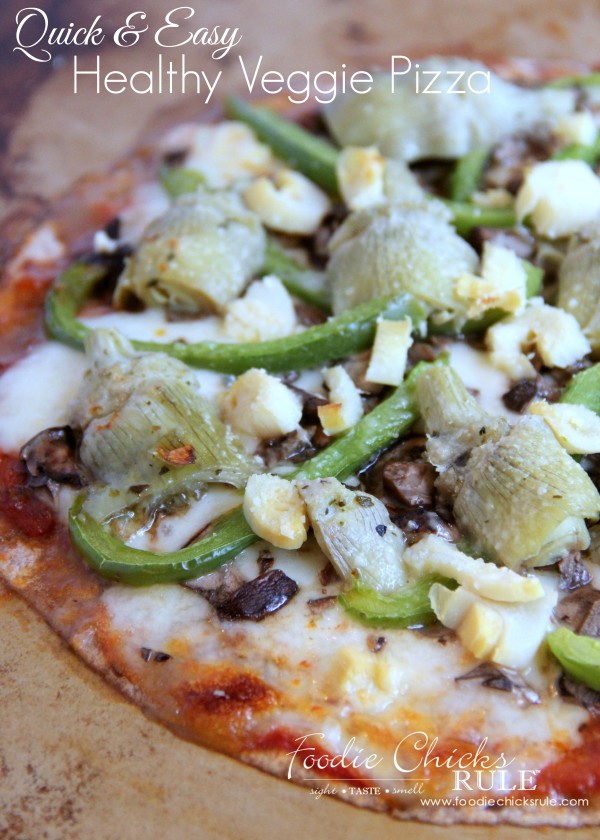 It's a favorite around here and the ingredient options are endless.
Really…endless. Use whatever you love.
I started with these ingredients.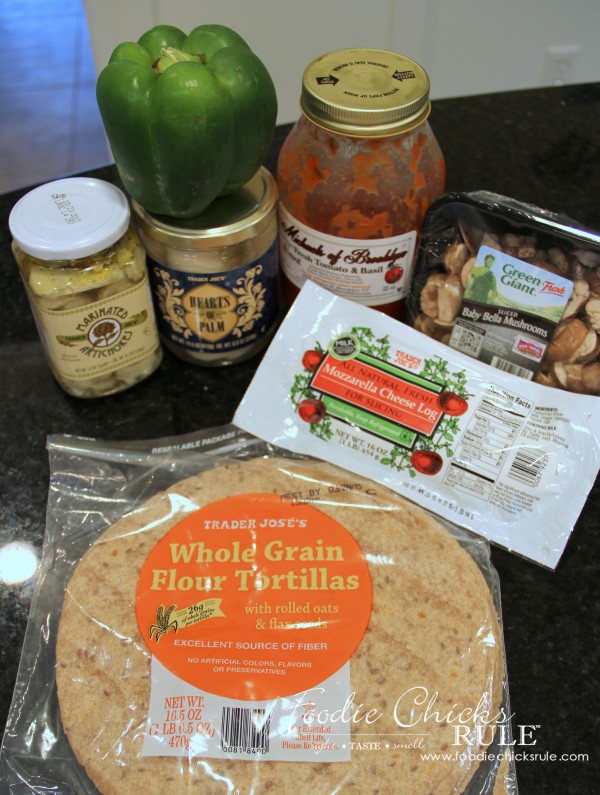 You can use any type of tortilla you like, gluten free, etc.
I used these whole grain ones from Trader Joe's.
The mozzarella is also from Trader Joe's and is made from cows not treated with hormones.
Because of my cancer history, I try to stay away from anything with hormones.
Plus, I think it's best if everyone did the same and steered clear of hormone laden foods.
There's just so many reasons why you should.
As I've mentioned before, I also don't eat a lot of dairy or wheat. But on occasion I do still eat both.
Like today and with this pizza. :)
Another thing… I also try to buy food items in glass jars instead of cans. Most cans are lined with BPA (Bisphenol A) or some other such chemical that I really have no desire leaching into my foods (and subsequently into mine or my family's bodies).
BUT again, it's hard. I do my best whenever and wherever I can.
If you haven't heard of BPA, I talked about it and you can read more about it, here in my Quinoa Black Bean Dip post.
Like this sauce I always buy…in a jar. I love this stuff. (no affiliation what so ever!)
And by the way, tomatoes, tomato juice and sauces are very acidic and will leach much more of those chemicals into your foods from the cans.
So at least try to avoid those in cans, if at all possible.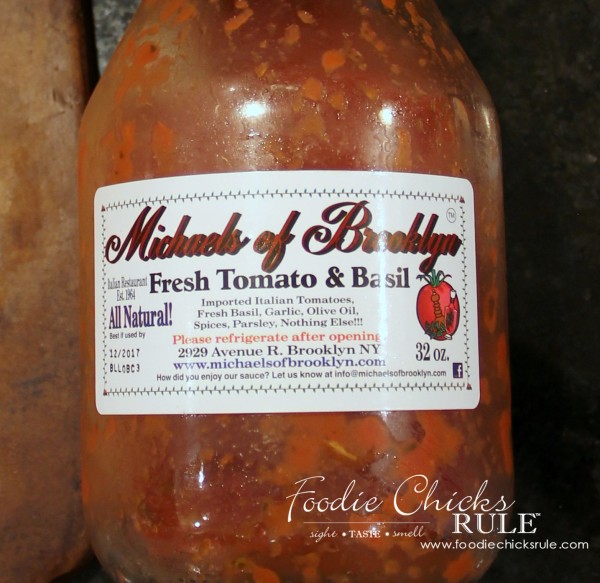 Do you see that list of ingredients? That's the type of ingredient label I like to see on the products I buy.
Short and sweet and I know what every single item is!
I had this sauce leftover from another meal.
I always use it for all kinds of things…even as a "pizza" sauce….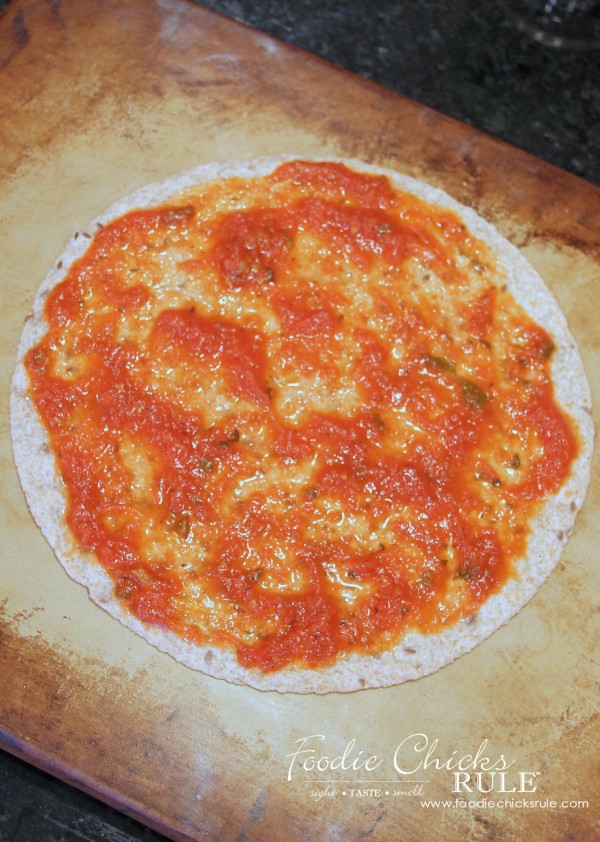 I love using a baking stone for pizza. Well, for a lot of things really!
As you can see, it has been well loved and used. ;)
I didn't toast my tortilla beforehand so it will be "soft-ish" when done.
If you would like it crunchier, be sure to toast it in the oven for about ten minutes before you layer your ingredients to bake.
Next, layer your garlic, cheese (whichever you like) and toppings (again, whichever you like).
I used chopped fresh mushrooms, sliced green peppers, artichoke hearts, sliced hearts of palm and a sprinkle of Parmesan and seasonings.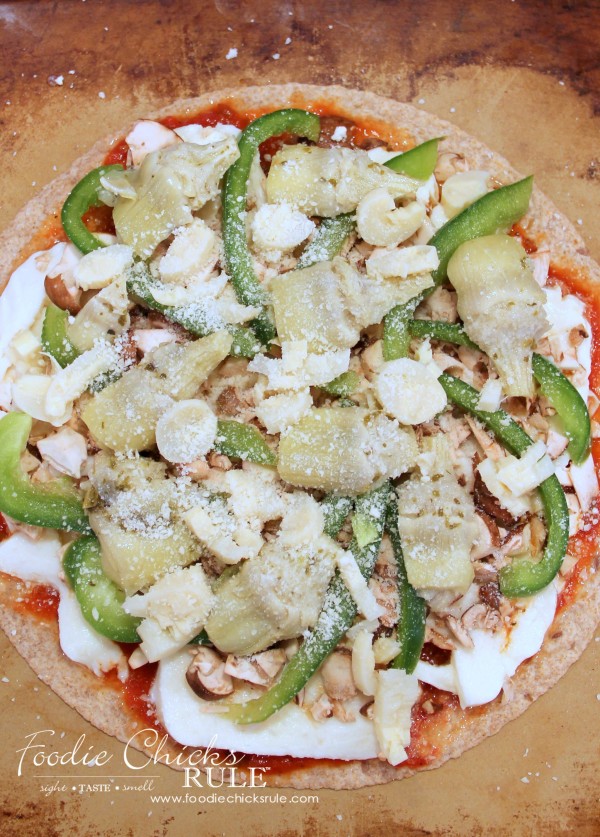 Bake at 350 until slightly golden on top. You can broil for a few minutes at the end, if you like.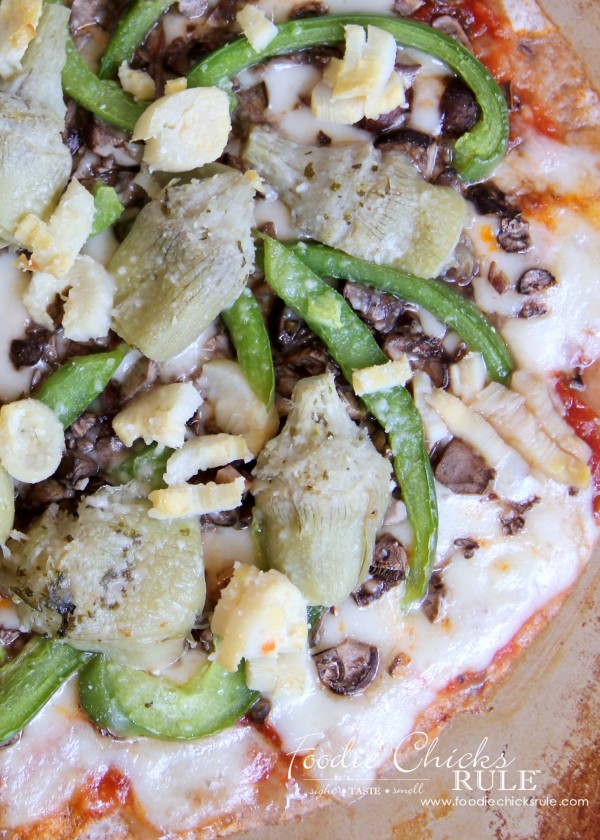 Then remove from the oven and enjoy.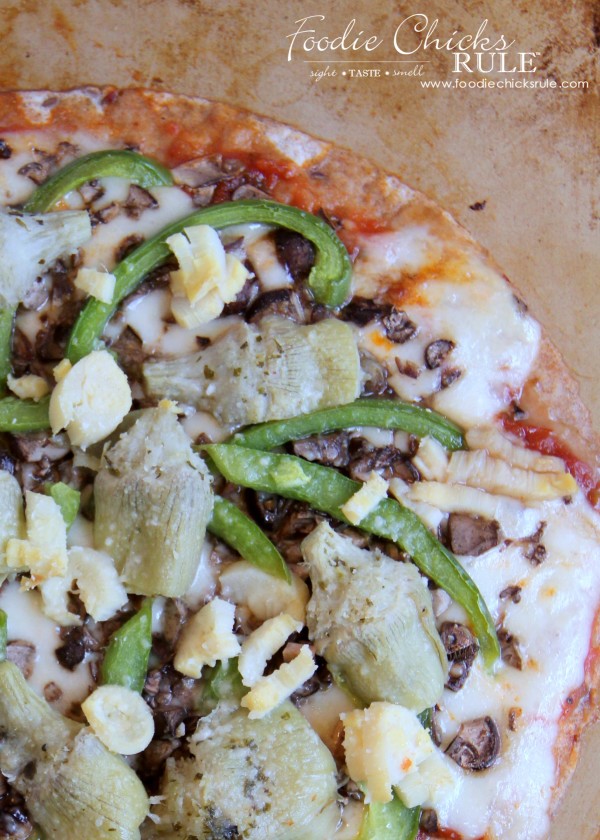 It's so fresh and healthy tasting. One of my favorite meals.
The mix of flavors on this one is fabulous!
Slice and enjoy.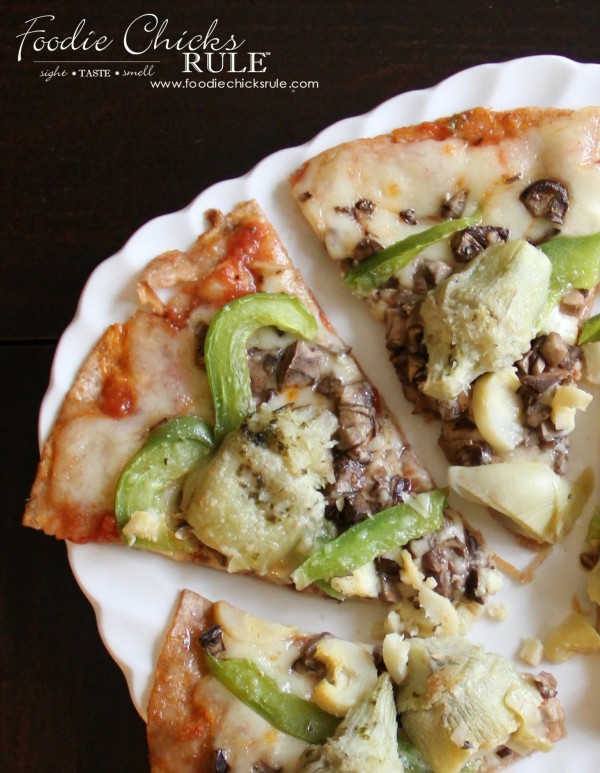 Like I mentioned, you can use anything. I will also sometimes use baby spinach leaves, fresh tomatoes, feta cheese, etc, etc.
The possibilities truly are endless.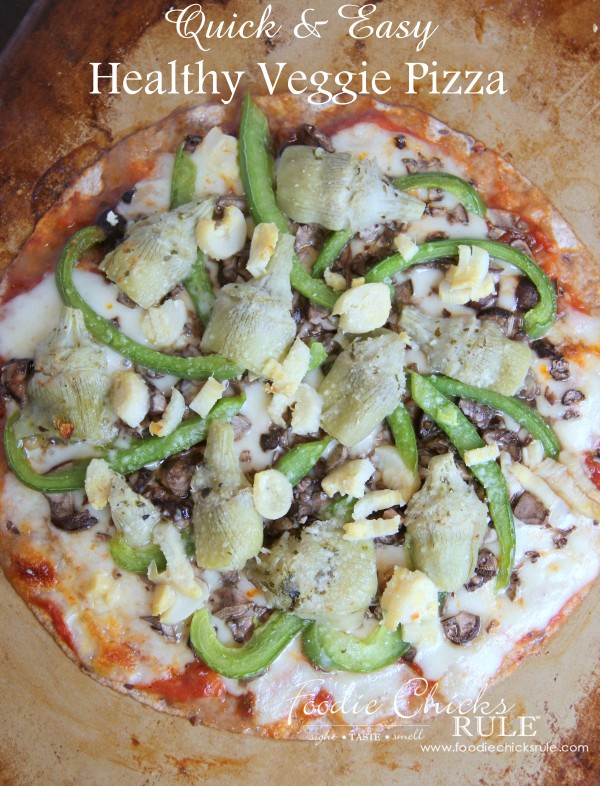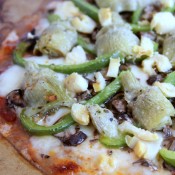 Quick & Easy Healthy Veggie Pizza
Ingredients
1

large round tortilla

Fresh Mozzarella

sliced

1-2

Tbsp

Tomato sauce

I used a Fresh Tomato & Basil prepared sauce

1/4

of a sliced green pepper

1/2

cup

chopped mushrooms

1

large clove of garlic

pressed

4-5

small artichoke hearts

cut in half

1 - 4

inch

stalk heart of palm

sliced

1

Tbsp

Parmesan cheese

Seasonings

such as Basil, Salt, Italian, etc
Instructions
Lay tortilla on baking pan or stone.

Spread tomato sauce over top.

Sprinkle pressed garlic over sauce along with seasonings.

Layer fresh mozzarella slices, then mushrooms, green pepper, artichoke hearts and hearts of palm.

Sprinkle with Parmesan cheese.

Bake at 350 until golden, approx 15 minutes.
Recipe Notes
For a crunchier crust, toast the tortilla in the oven for about ten minutes before layering ingredients.
You can use anything from baby spinach, feta cheese, broccoli, etc.
You can broil for a few minutes at the very end for a crunchier topping.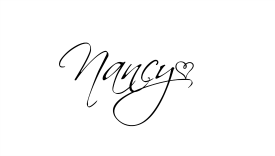 Follow along here! –> Instagram ~ Facebook ~ Pinterest
Related affiliate links you may like: