Warm Spinach, Egg & Bacon Salad
Today I'm sharing this really delicious Warm Spinach, Egg & Bacon Salad.
It's easy to throw together and so very tasty.
I've had the recipe for years, probably about 20 now.
One of my mother in law's friends shared it with me way back when.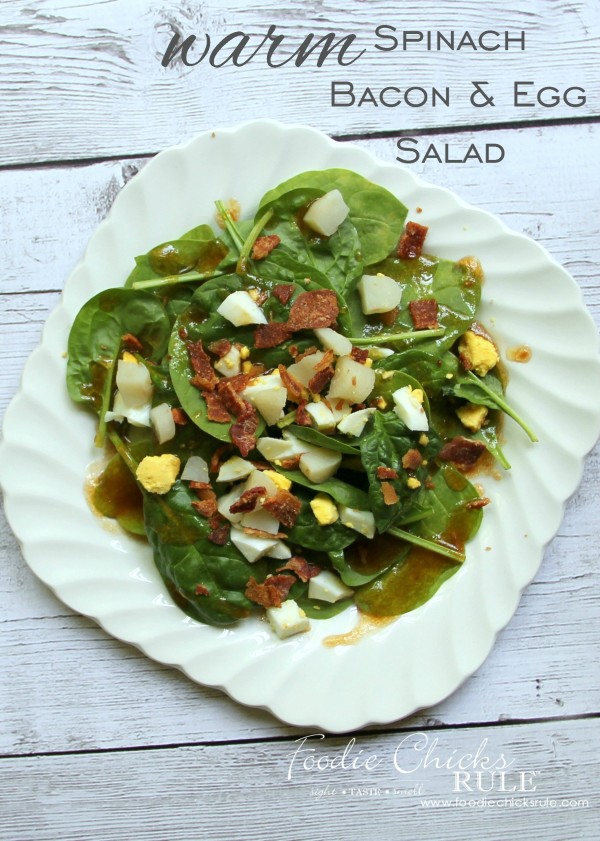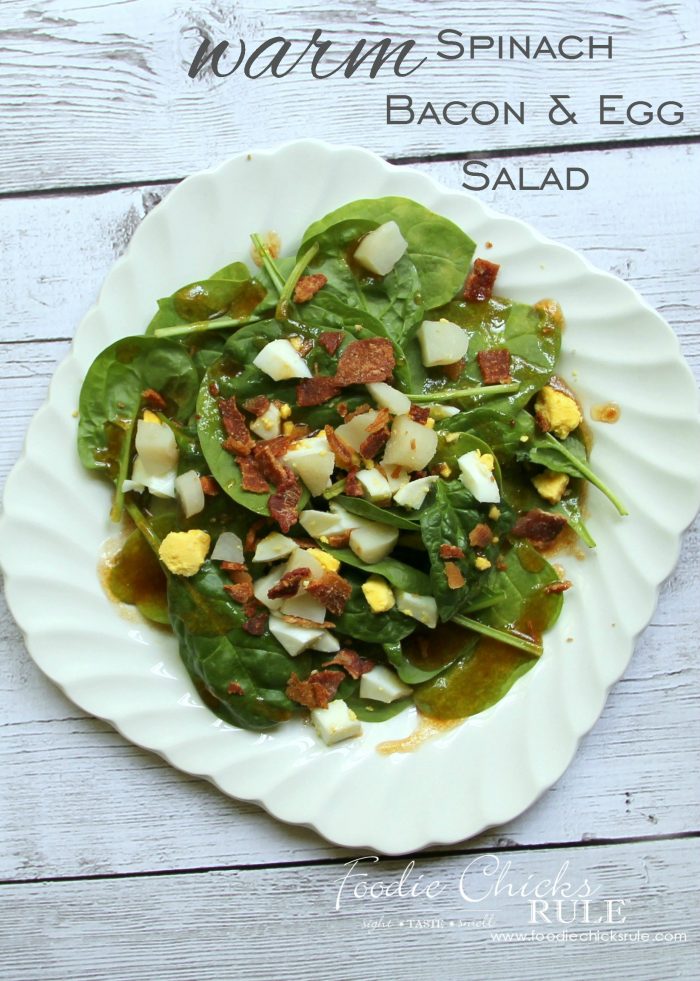 It combines all the things I love….and tastes just wonderful when you mix them all together.
I actually have not made this recipe in probably 15+ years, or longer.
Why, I have no idea! It's so good. :)
Here's the ingredients you'll need……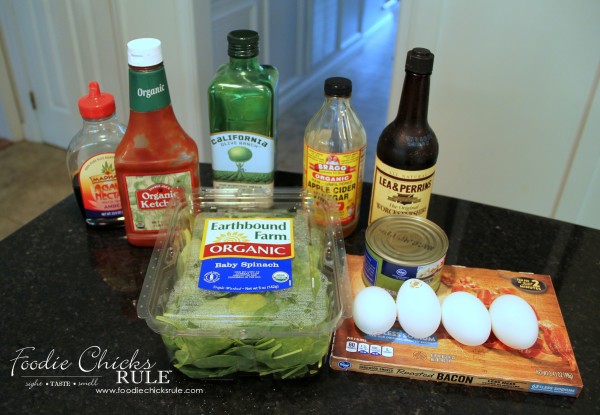 I love to use precooked bacon for everything.
It's super crispy…..and fast!
Start by boiling your eggs. Set them aside to cool.
Then mix up your dressing…..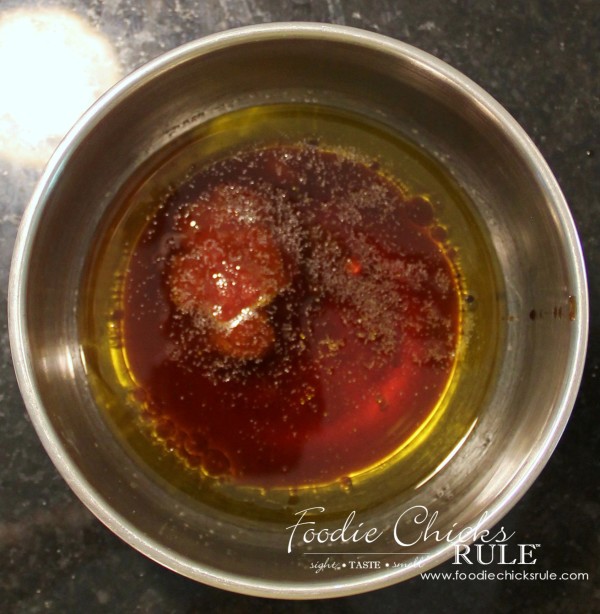 It's ketchup, Worcestershire sauce, Apple Cider Vinegar (Red Wine Vinegar), Agave (or sugar, or other sweetener of your choice), olive oil and a bit of salt.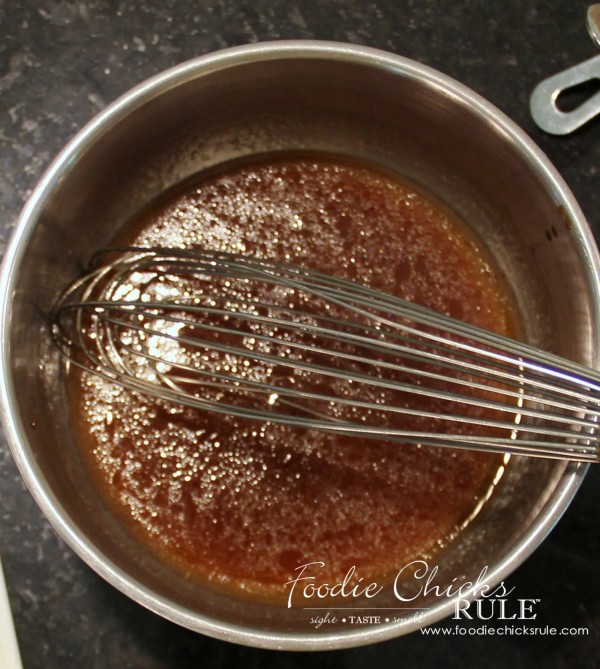 Chop the eggs, water chestnuts (which give a nice crunch) and cooked bacon.
Toss with the spinach and then drizzle dressing over top.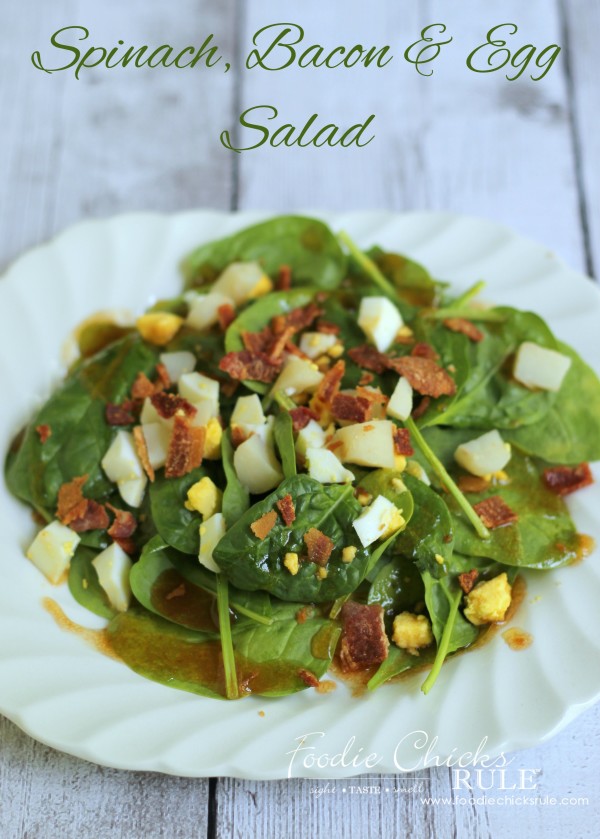 That's a pretty way to serve it.
If you are going to eat right away and aren't worried about presentation, then just toss all together.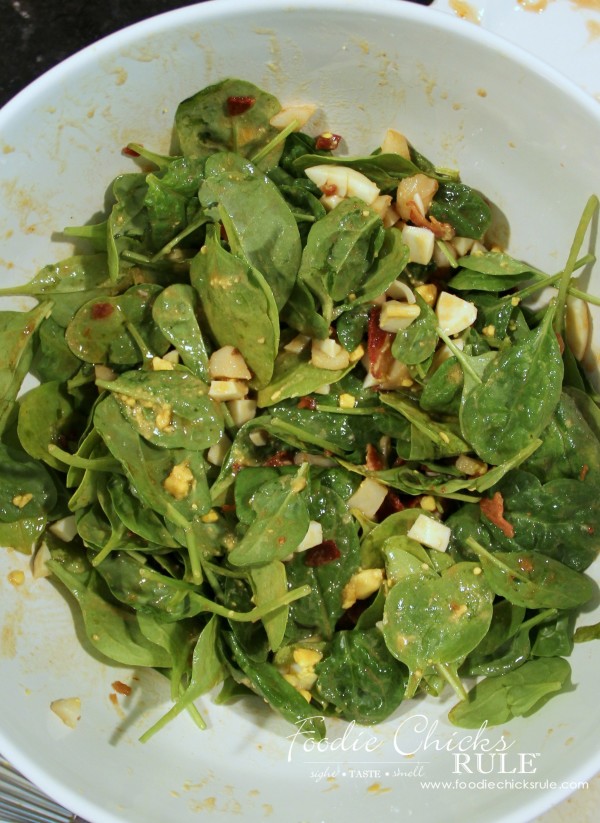 ….and ENJOY. :)
Easy and different.
Not your typical spinach salad.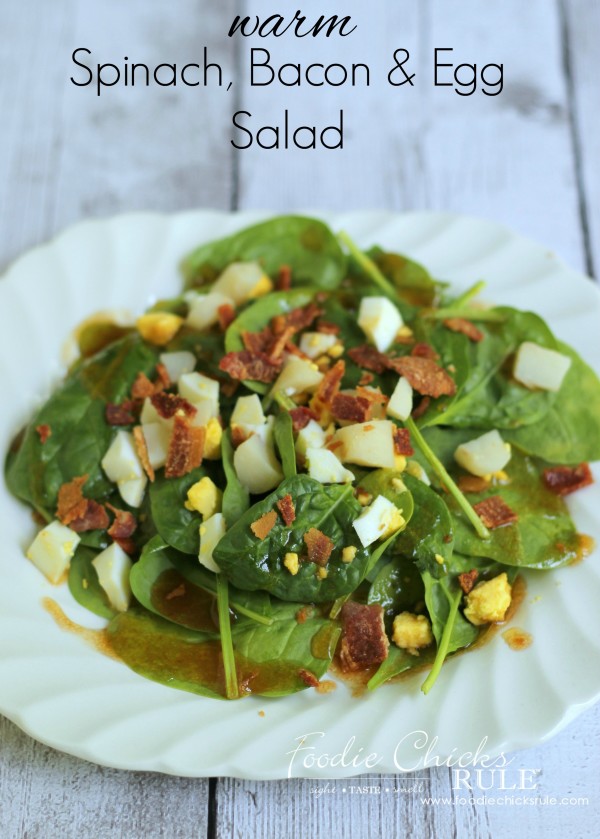 Note: If you aren't going to eat the entire dish right away, add dressing individually.
It's really very good, hope you give it a try!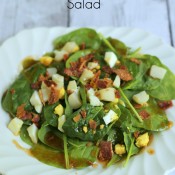 Spinach, Egg & Bacon Salad
Ingredients
5

oz

package of baby spinach leaves

2

boiled eggs

chopped

8 -10

pieces

of bacon

cooked and crumbled

1 - 8

oz

can water chestnuts

chopped

1/2

cup

olive oil

1/4

cup

apple cider vinegar

or red wine vinegar

1/8 - 1/4

agave

or other sweetener adjust to taste

1/4

cup

ketchup

2

tsp

Worcestershire Sauce

1/2

tsp

sea salt
Instructions
Boil eggs,chop.

Cook bacon, cool and crumble.

Drain and chop water chestnuts.

Toss the above ingredients together.

Mix olive oil, vinegar, ketchup, Worcestershire Sauce, agave (sweetener) and salt.

Either drizzle over plated single salads or toss together with entire bowl.

Serve immediately.
Enjoy!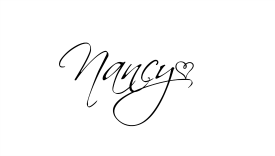 Save
Related affiliate links you may like: