Avocado, Corn & Quinoa Salsa
Sharing one of my favorite things with y'all today…QUINOA.
…and avocados. YUM
Together in one dish.
Avocado, Corn & Quinoa Salsa.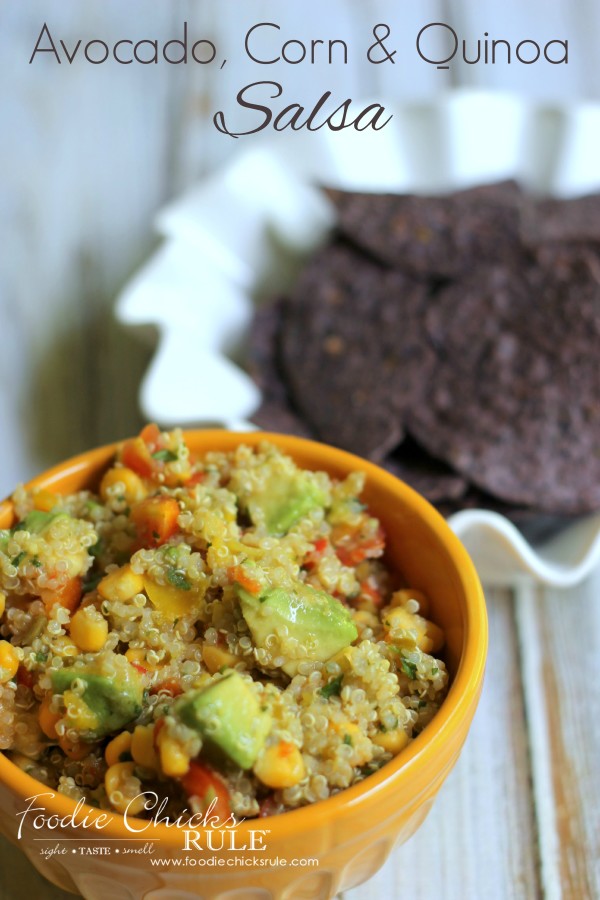 Great as a dip, with chips, or even over grilled chicken, fish, etc.
Here's what you need to get started…..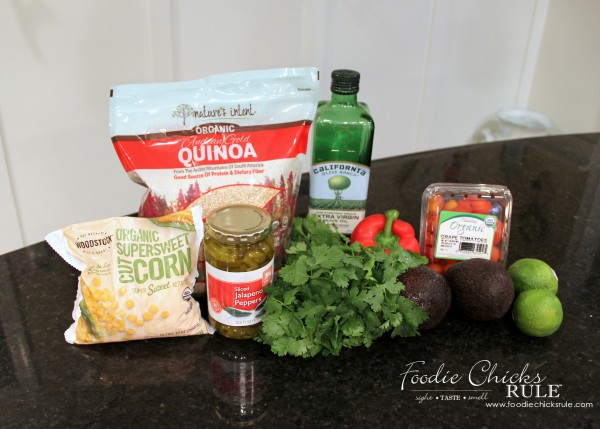 I use organic whenever I can.
Start by making your quinoa ahead of time and cool it in the refrigerator.
Then chop the jalapenos, cilantro, tomatoes, peppers and avocados.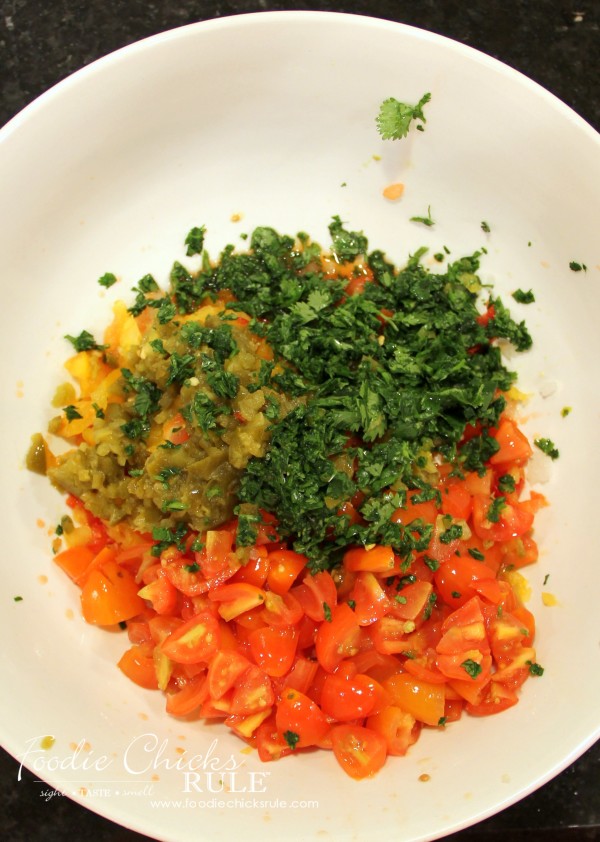 Add everything to a large bowl except the avocado…..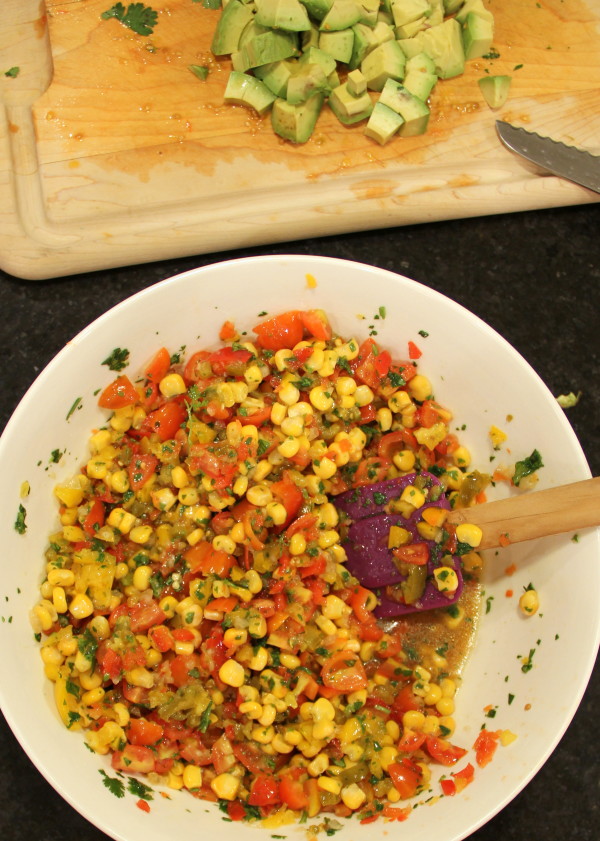 Add cooled quinoa and stir. Then add avocados LAST.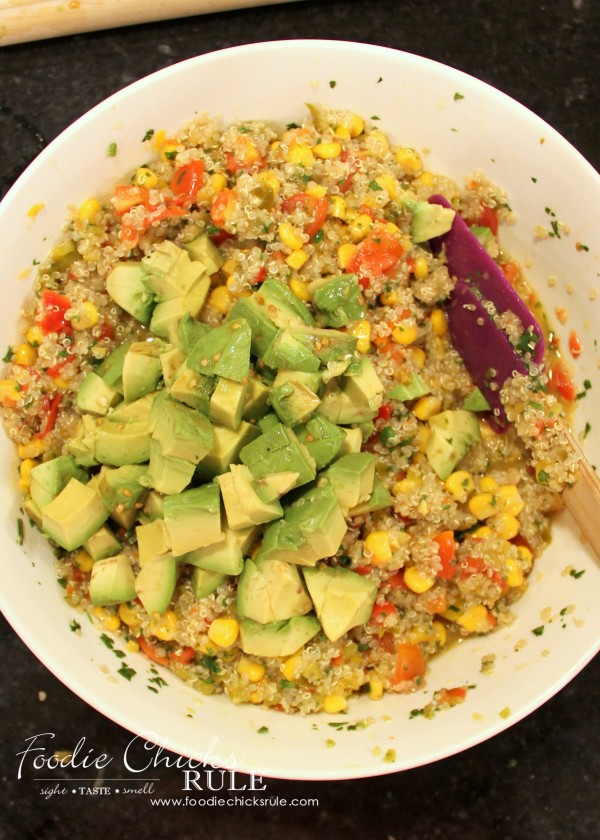 Stir gently after you add the avocados.
You want them to stay intact, not get all mushy.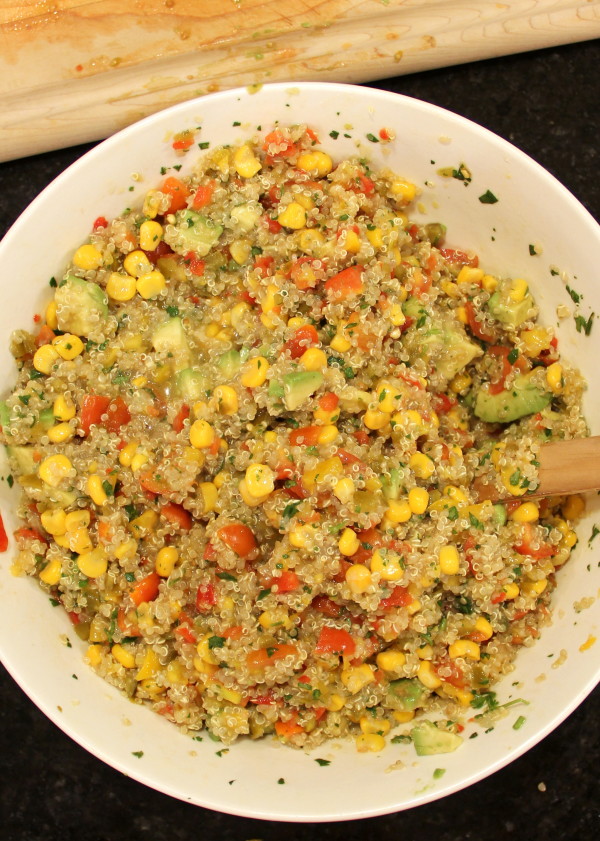 ….and enjoy!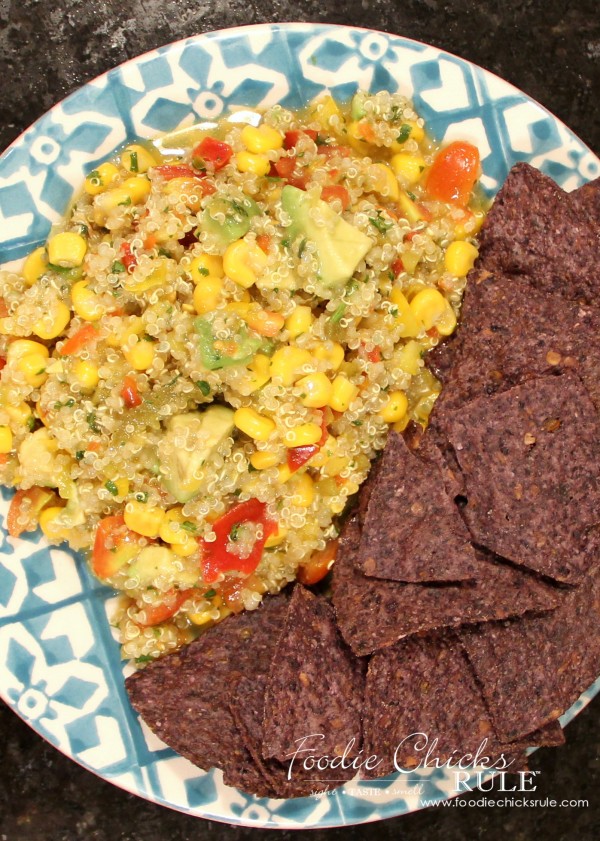 You can eat with corn chips or even as a side dish.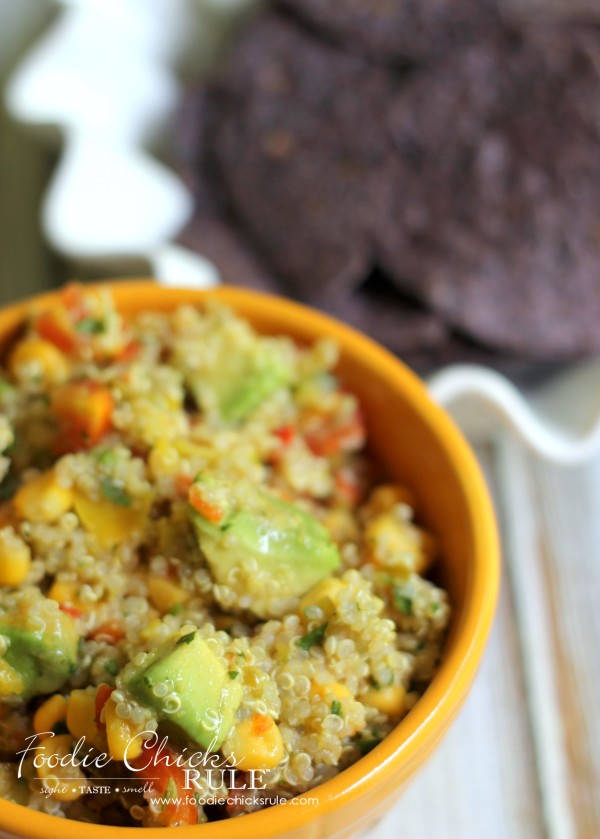 You can even spread over top of a grilled chicken breast or fish.
It's good any way you eat it.
And it's really a meal all in itself.
Plus it's really healthy and fresh tasting!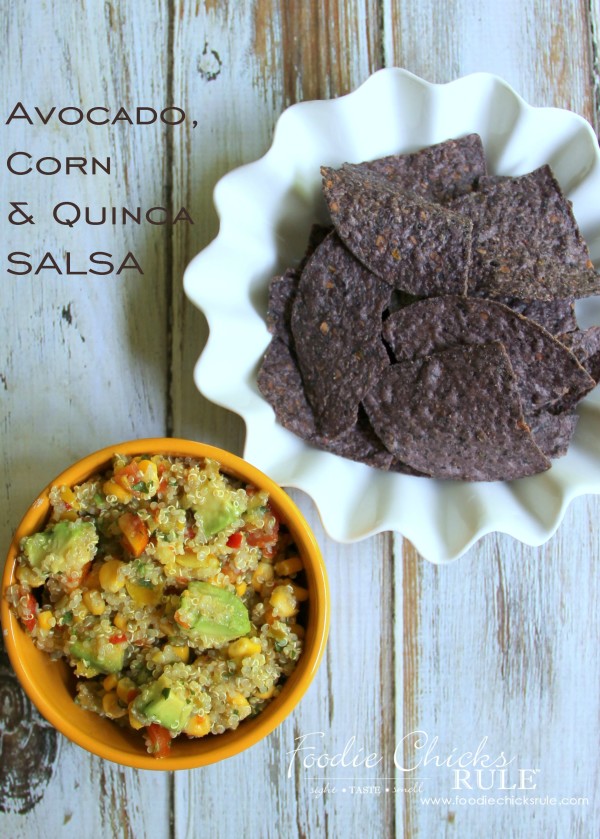 The flavors mix perfectly.
I hope you'll try it! It's perfect to bring to a party or cookout this Summer.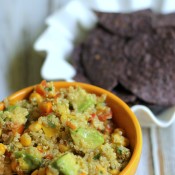 Avocado, Corn & Quinoa Salsa
Ingredients
1/4

cup

minced onion

very finely so you don't "bite" an onion

1/2

of a large red pepper

chopped

1/2

of a large yellow pepper

chopped

1

pint

of grape or cherry tomatoes

chopped

1/2

cup

jalapenos

chopped

1

large handful of cilantro

chopped

1 10

oz

package of frozen organic corn

2-3

avocados

chopped into 1 inch size pieces

1

cup

of quinoa

cooked and cooled

Juice of 2 limes

Juice of 2 lemons

1/2

cup

olive oil

Salt to taste
Instructions
Cook and cool quinoa ahead of time.

Chop onion, peppers, jalapenos and cilantro in a hand chopper. (or by hand)

Slice tomatoes into small pieces.

Cut avocados into 1 inch pieces.

Juice 2 limes and 2 lemons (add more if needed, depending on size)

Add juice, olive oil, salt to taste and chopped vegetables to a large bowl.

Mix well.

Add cooled quinoa and avocado last.

Stir gently.

Chill and serve.
Recipe Notes
Can be eaten with chips, as a side dish, or as a topping for grilled chicken or fish.
Enjoy!
Oh! And also, I made an edit to my Gluten Free Biscuits in case any of you printed that out already.
It's a small one but still wanted to let you know. (I mistakenly put 30 minutes, instead of 30 seconds for "rise" time)
So go by and print it out again! :)
Gluten Free Biscuits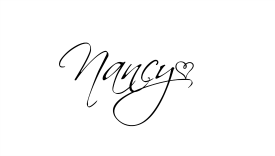 Related affiliate links you may like: