Easy Gluten Free Biscuits
I'm so excited to be sharing my all time favorite, absolutely delicious, GLUTEN FREE biscuits with y'all today.
I love these things.
REALLY.
They are that good.
Especially if you follow a gluten free diet and miss bread.
I know when I'm eating no wheat….I MISS bread. (I'm a "breadie" anyway)
This recipe will make you feel like you are not missing a thing.
Promise.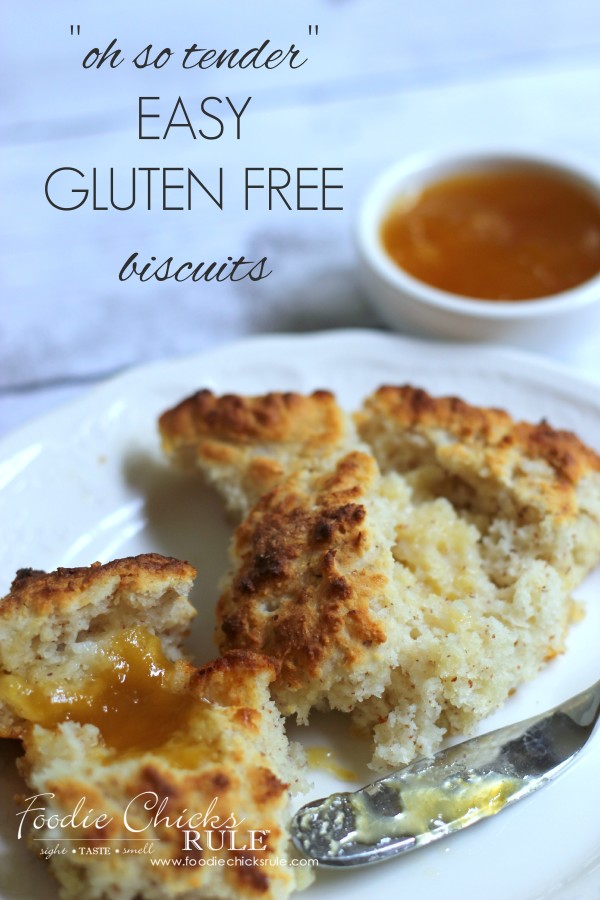 I know you can NOT tell from the photo but these are TENDER.
They are great right out of the oven with butter, jam or all by themselves!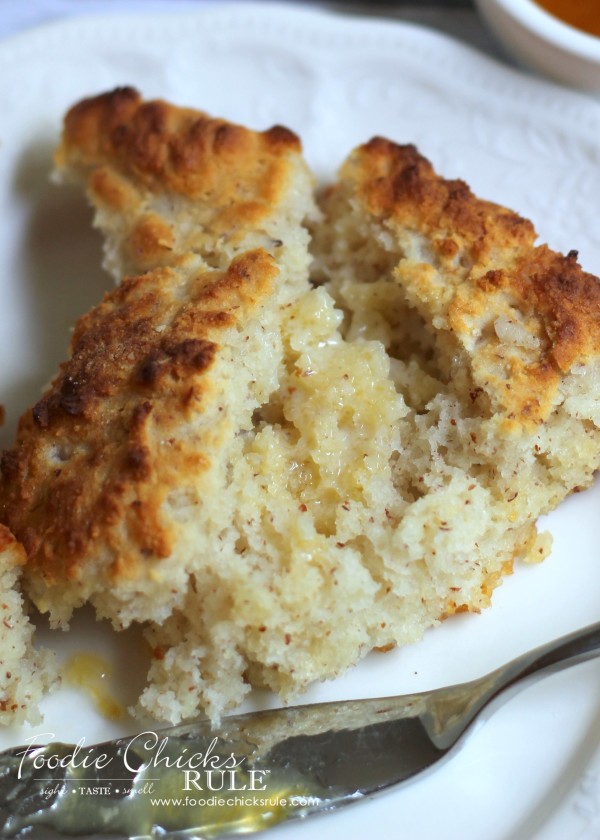 I even make little sandwiches out of them sometimes.
They make fabulous egg biscuits too. YUM.
Or just simply have them as a bit of bread with dinner.
They even make great "strawberry shortcake" or the like.
So many things you can do with them…..like add an egg and turn them into a muffin.
Yes, that's another blog post and recipe. ;)
Here's what you start with….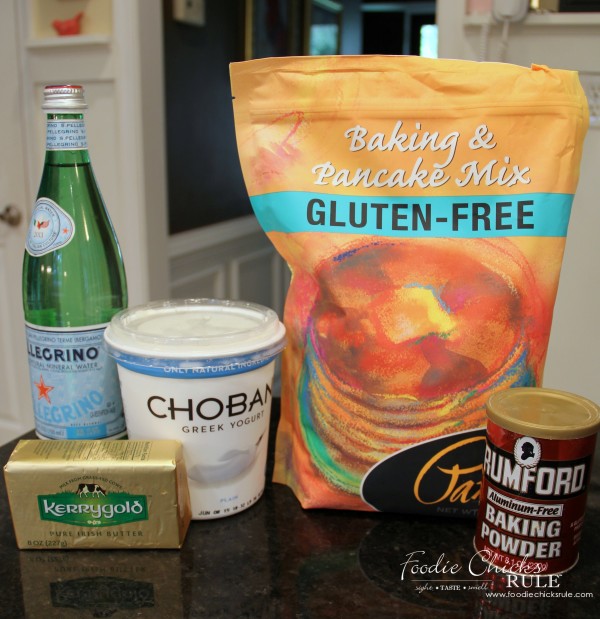 Add the gluten free baking mix to the bowl along with 1 tsp baking powder, yogurt, butter and a bit of sweetener.
Just to note: Pamela's has baking powder already in it but I find the addition of the extra 1 tsp really helps with rise and "fluffiness".
If you are making these as dinner biscuits you can leave out the sugar/sweetener.
I like a touch of sweet if making to eat with jelly/jam.
Start by turning on the oven to 400 and placing the butter in the pan you will use for the biscuits.
I always end up using this tart dish as it's the perfect size for this batch.
Just put the butter in and place in the oven until it melts.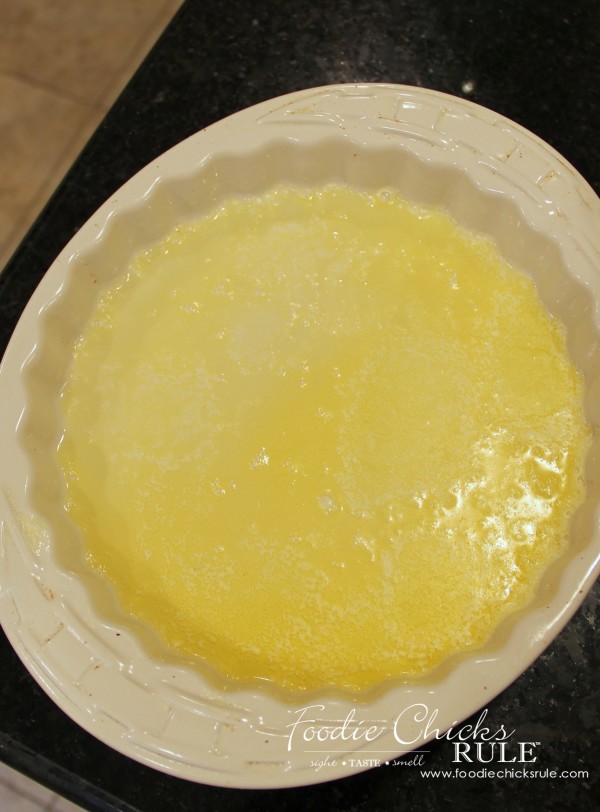 While that's doing it's thing, mix the biscuit ingredients.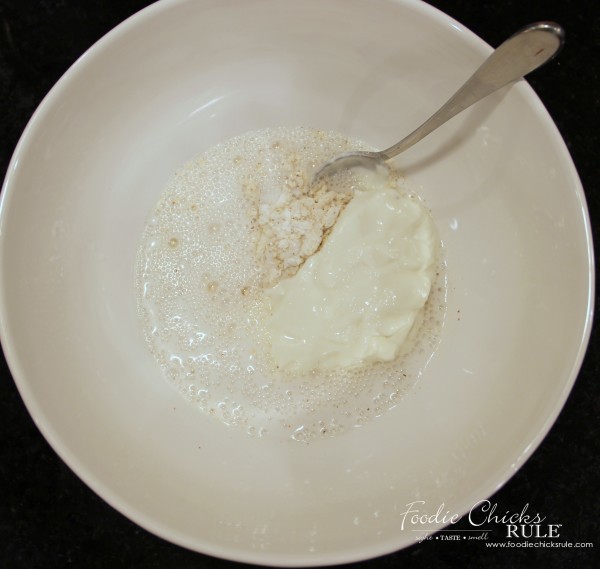 Add all of your ingredients to a large bowl.
Then slowly add the club soda or any "bubbly" water and very gently mix your ingredients.
You don't want to over stir as you want the bubbles in the mix. ( but you do still need to mix, just not overly so)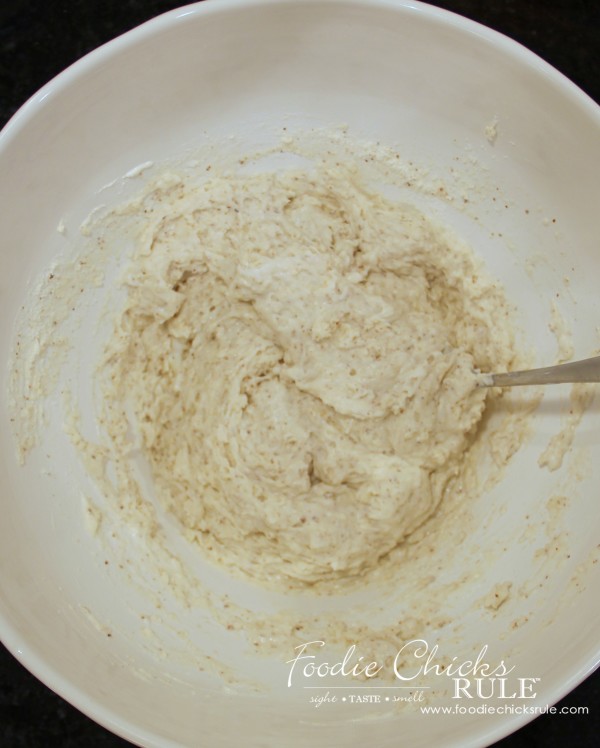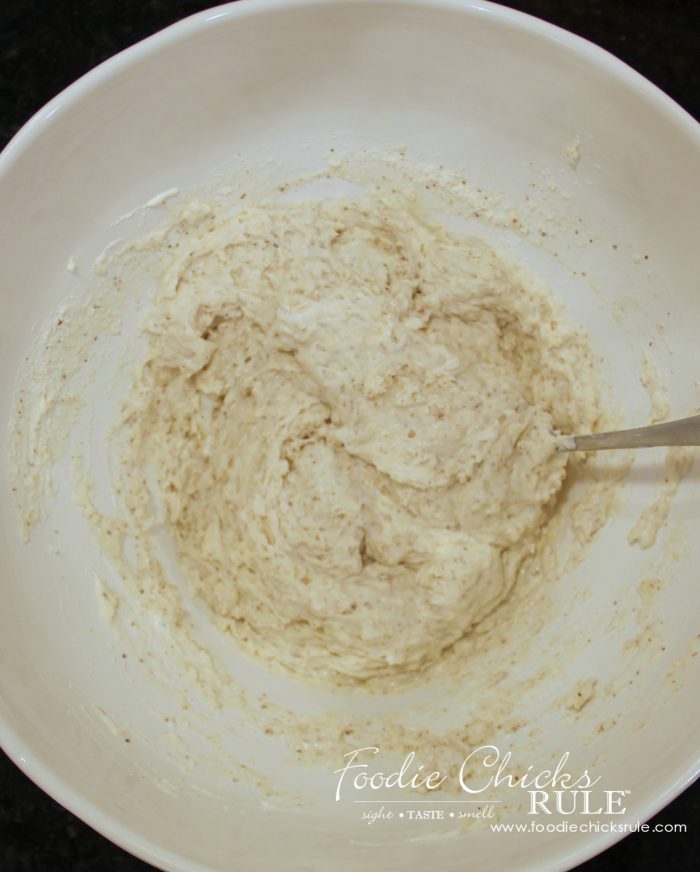 Mix it just enough to incorporate all of the ingredients together.
Then immediately "plop" the dough into the dish with the melted butter.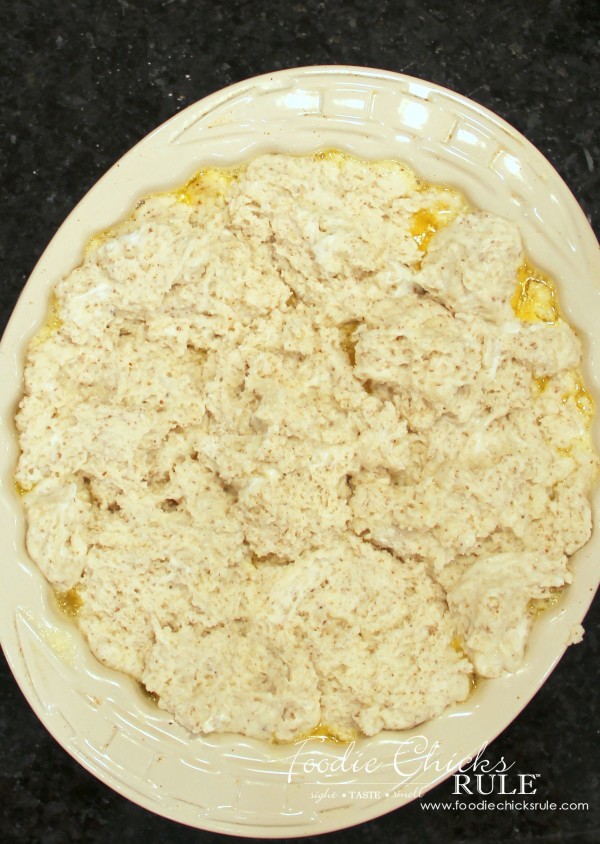 You will notice it is already rising (even though you quickly mix and plop! ;) )
Let it sit for about 30 more seconds after you drop the dough so it will continue to rise a bit.
Then place it in the oven at 400 for about 12 minutes, or until golden.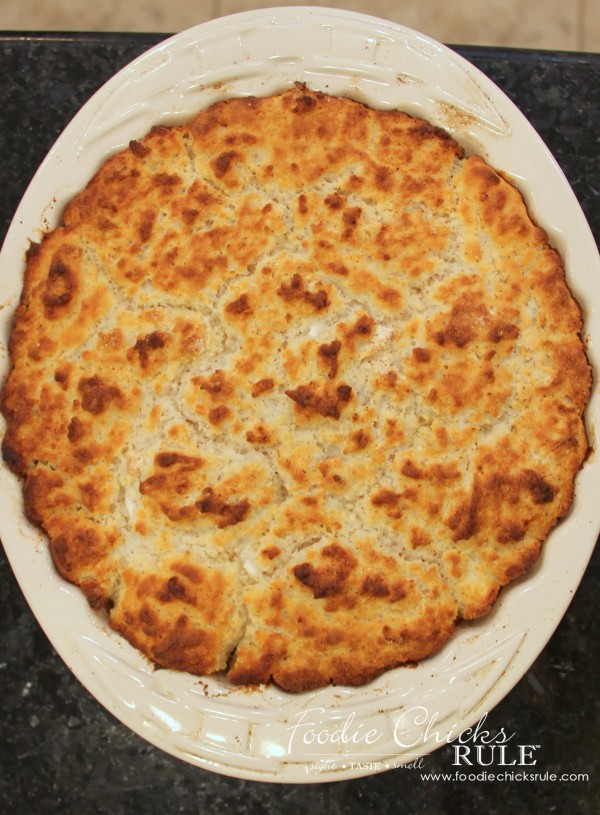 This batch was a little more "golden" than I normally make them.
That's what happens when you step outside to sit on the screened porch with your sweet husband …and don't hear the timer go off. ;)
They were still fabulous.
Remove and pull those yummy biscuits apart….and enjoy.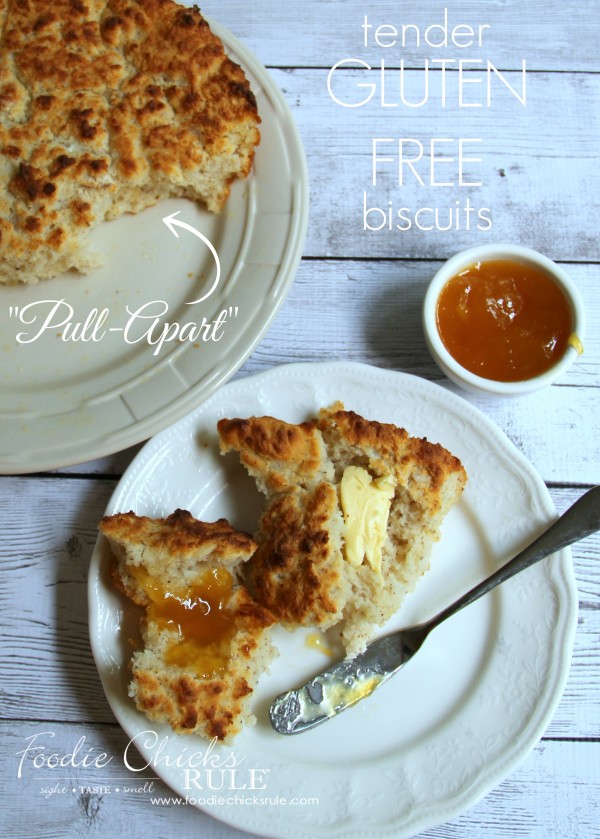 That butter creates a tasty and slightly crisp crust….the inside is tender and soft.
I really hope you will give these a try even if you don't eat gluten free.
They are our favorite.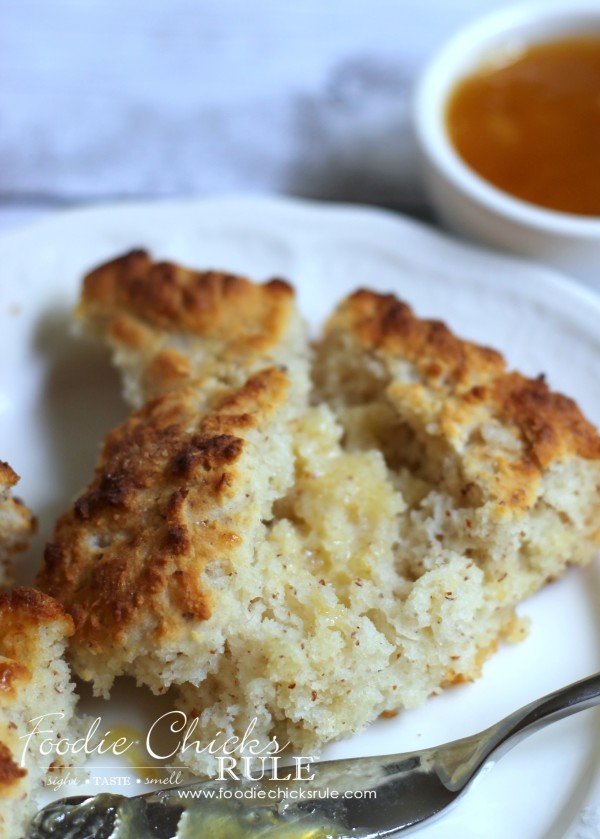 And it helps that they are SUPER easy to make too!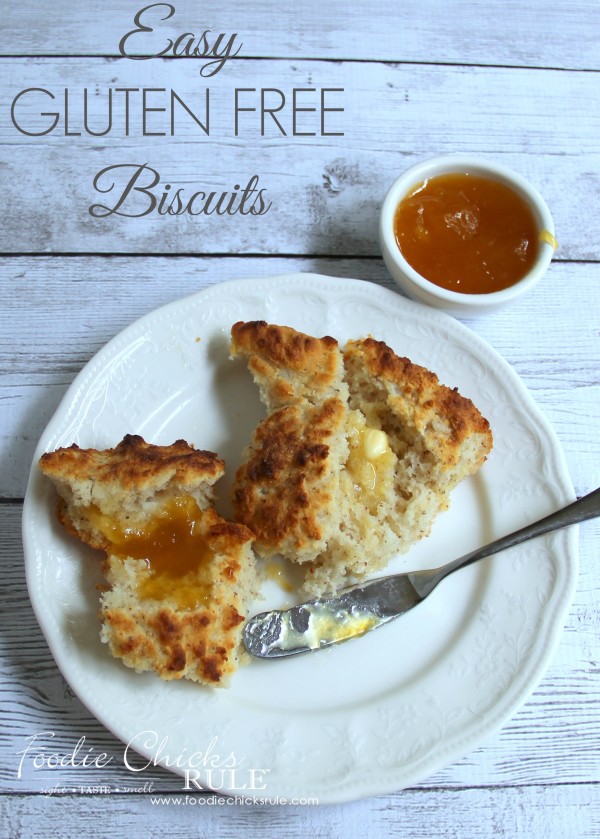 And…..I ended up making another batch before this post went out.
I shot a photo of them so you could see how they look not so "golden". ;)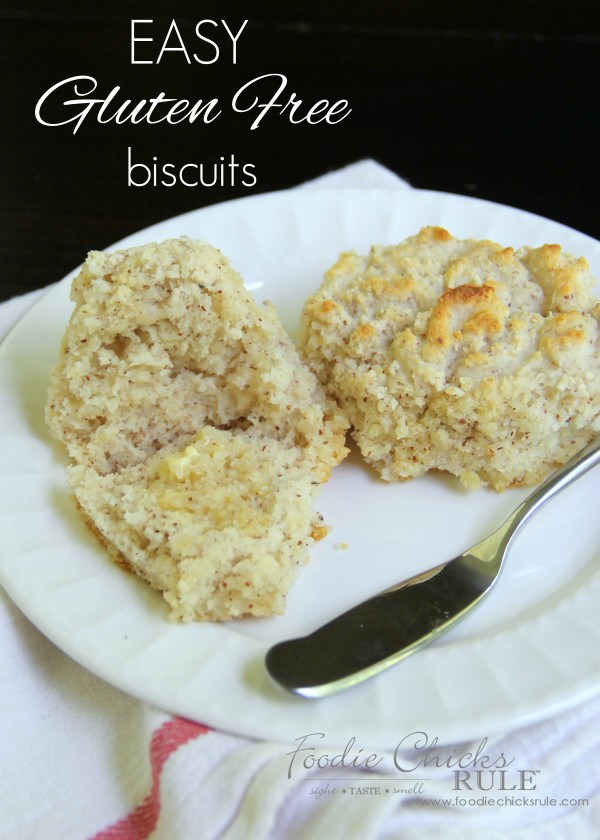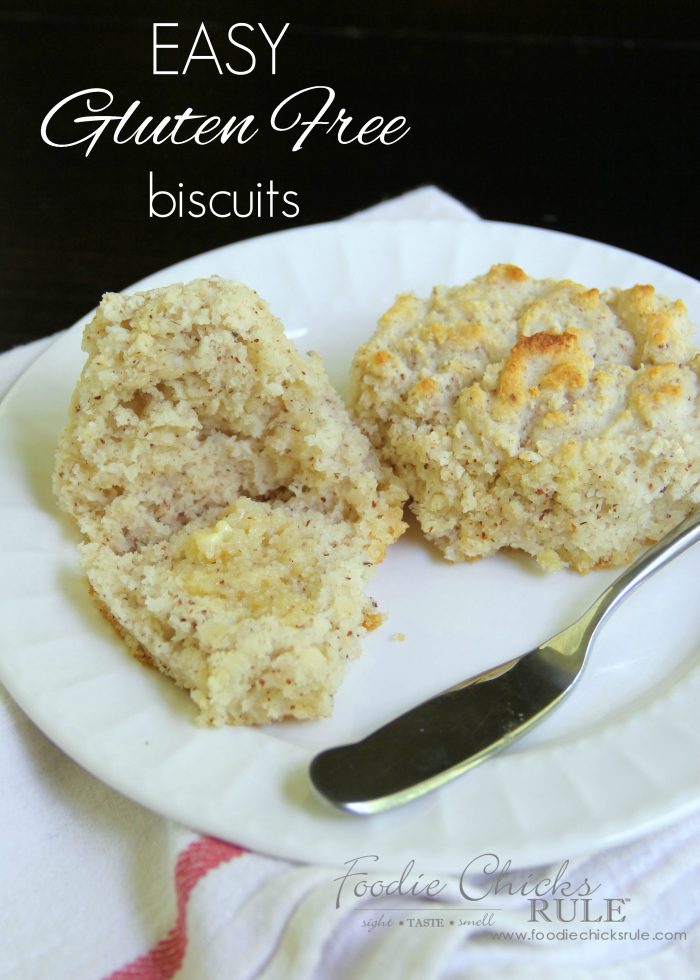 EDITED: If any of you printed and tried this recipe, I have made an edit below.
One of my kind readers let me know that I had put 30 seconds above, and 30 MINUTES below (to let rise).
The correct time is 30 seconds! :)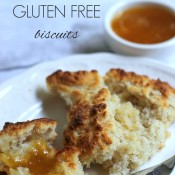 Easy Gluten Free Biscuits
Ingredients
2

cups

Pamela's Baking Mix

1/2

cup

plain Greek yogurt

1/2

cup

soda water

1/4

cup

melted butter

1

tsp

baking powder

1

T

xylitol or sugar

optional
Instructions
Turn the oven on to 400 and melt butter in dish.

Mix all ingredients in a large bowl, slowly adding the soda water.

Stir just until all is moistened. Do NOT over stir.

Quickly drop the dough into the dish with the melted butter.

Let them sit in that dish for about 30 seconds to continue to "rise" a bit before placing in the oven.

Bake at 400 for approximately 12 minutes, or until golden.

Enjoy!
Recipe Notes
Work quickly to get these into your baking dish after mixing the ingredients together.
You can omit the sugar if you don't want them to have that hint of sweet.
They are good both ways!
If using them for something like "strawberry shortcake", add the sugar/sweetener.
Enjoy! :)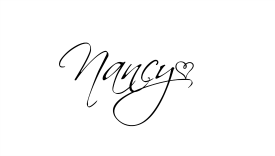 Related affiliate links you may like: