Cranberry Orange Shortbread Cookies
Cranberry Orange Shortbread Cookies are the perfect holiday dessert idea! The flavors mix wonderfully and make such a festive presentation!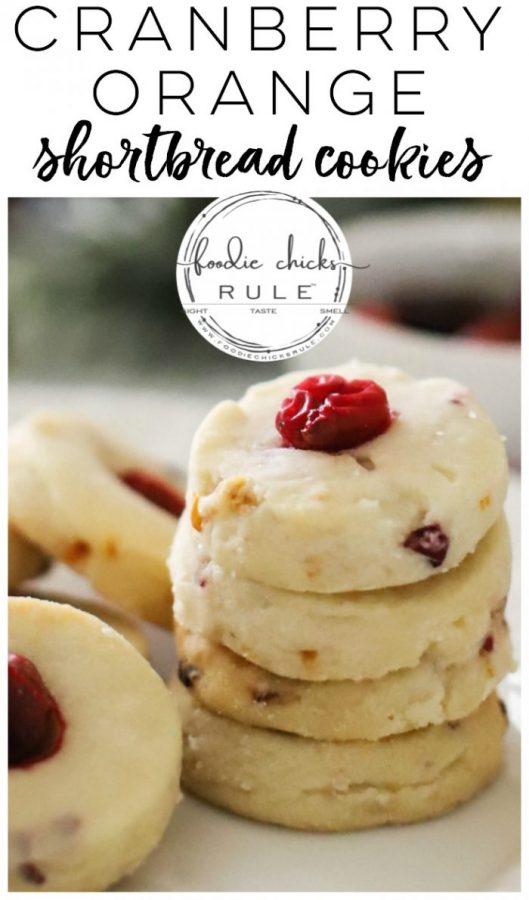 Hello sweet friends!
I'm sharing one of my most popular posts today….with a twist! ;)
My "Best Shortbread Cookies Ever" really are just that….best ever.
Nope, not modest about that! ;) hee hee
They are so good.
So I thought I'd create a little holiday twist on these wonderful cookies for you.
Cranberry Orange Shortbread Cookies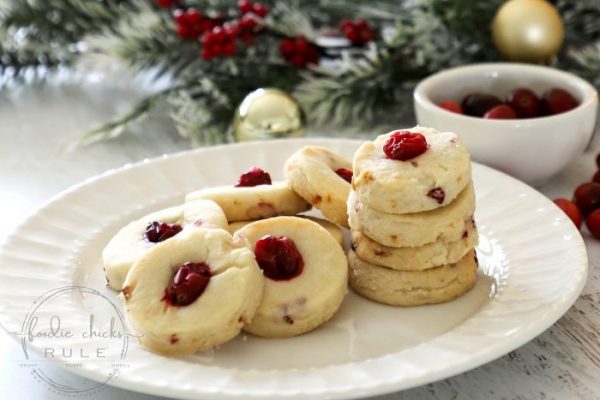 They are the perfect combination of slightly sweet (because the shortbread cookies aren't overly sweet anyway) and tart.
The orange zest and cranberries are just right.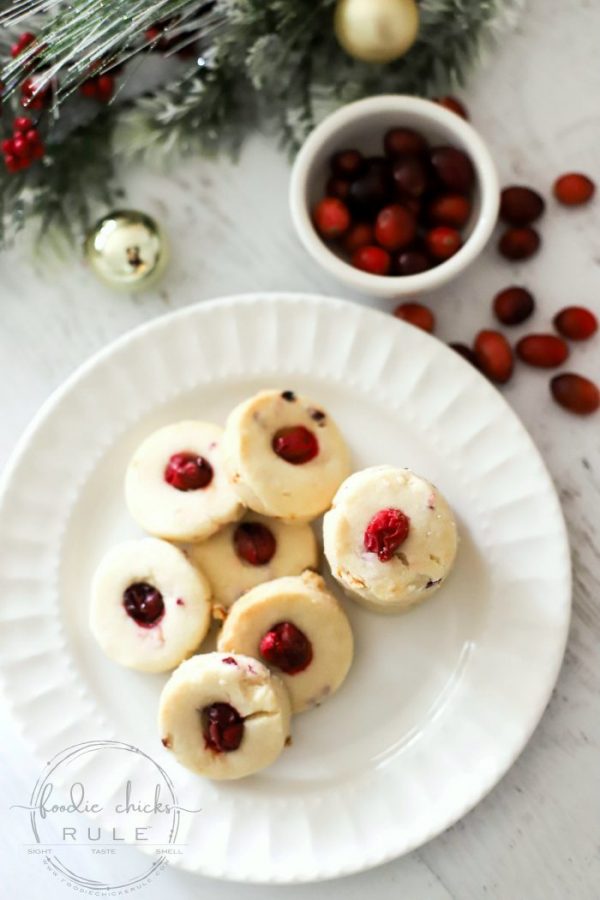 And pop a little cranberry right on the top and…..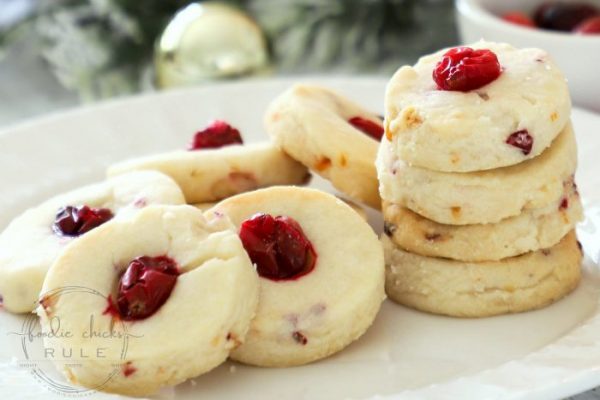 ….you have the most festive looking holiday cookie around. :)
And the tastiest too!!
They are light and delicate (don't overcook them!) with just the right "crumb". (as long as you don't overcook them…be mindful of that! They are probably done just before they look like they are done! ;) )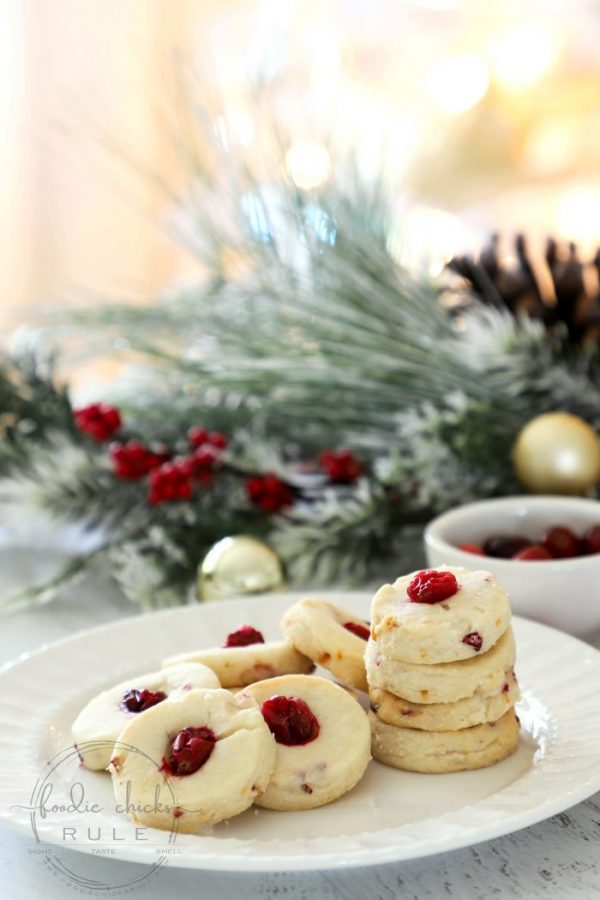 If you decide to make them, be sure to have an event planned to take them to….or else. ;)
Or else you may eat them all yourself! lol
Ask me how I know. ;)
***Here's an important note….
Certain cookies cook best on a baking stone and this is one of them. Metal pans don't work as well as they tend to make the cookies spread too much, even if they are refrigerated before hand. You can try it as all ovens cook differently, but in my experience, my stone does an amazing job of even cooking and no spreading at all.
This is not the same exact baking stone I have (mine is OLD! ;) ) but here is one that is similar.
Here's the recipe for delish Cranberry Orange Shortbread Cookies…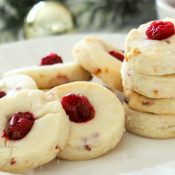 Cranberry Orange Shortbread Cookies
Follow my original (click here for that >>>) "shortbread cookie recipe" for these cookies making the additions noted.
I also used my (click here for that >>> ) "sugared cranberries" for the cranberries in this recipe. (soaked, not sugared)
Ingredients
1

recipe

Best Every Shortbread Cookies

Shortbread Cookie Recipe

2

tsp

orange flavoring

zest

of 2 oranges

1/2 - 1

cup

fresh cranberries chopped

whole cranberries for placing on top
Recipe Notes
Use my recipe for my "Best Every Shortbread Cookies"
I also used the cranberries that had "marinated" from my "Sugared Cranberries" post. You can do either but I think the cookies turned out better because of it.
I used a small cookie cutter for bite size cookies.
If you use a larger cookie cutter, be sure to add more cranberries to the top for added flavor. (one for small, 3 for large, etc)
Be sure to not overcook!!
PIN it to save it!!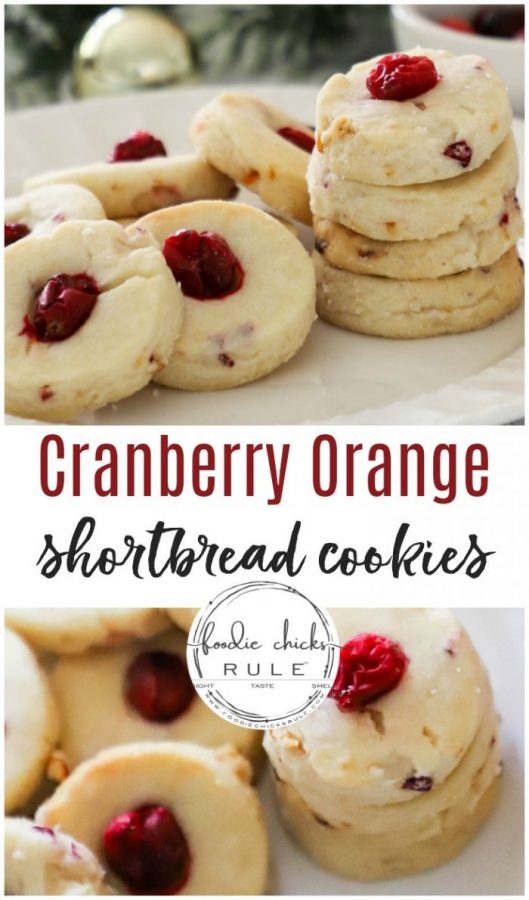 Here's the link again to my "Best Shortbread Cookie Ever" recipe to follow for these Cranberry Orange Shortbread cookies.
If you have any questions, please feel free to ask!
Hope you enjoy them as much as we did! ;)
xoxo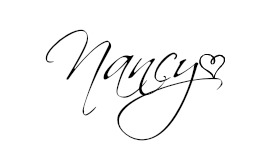 Related affiliate links you may like: