Best Shortbread Cookie Recipe Ever!
Hey foodie lovers! :)
I've got a yummy recipe for y'all today….. "Best Shortbread Cookie Recipe Ever".
Yep, that's what I'm calling them because that's what they are! ;)
And yes, I know I'm supposed to be sharing healthy recipes with you with all those pesky resolutions and all BUT I had to share these with you.
You will thank me, I think. ;)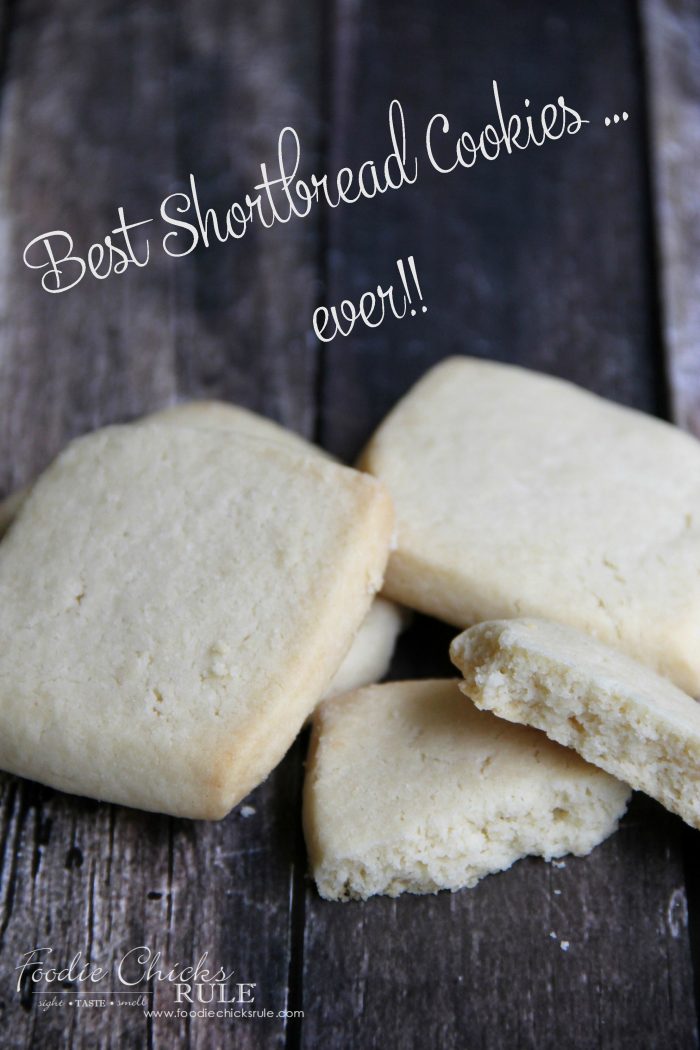 Don't they look like the best shortbread cookies ever?
I think so…and I know so because I've tasted them. ;)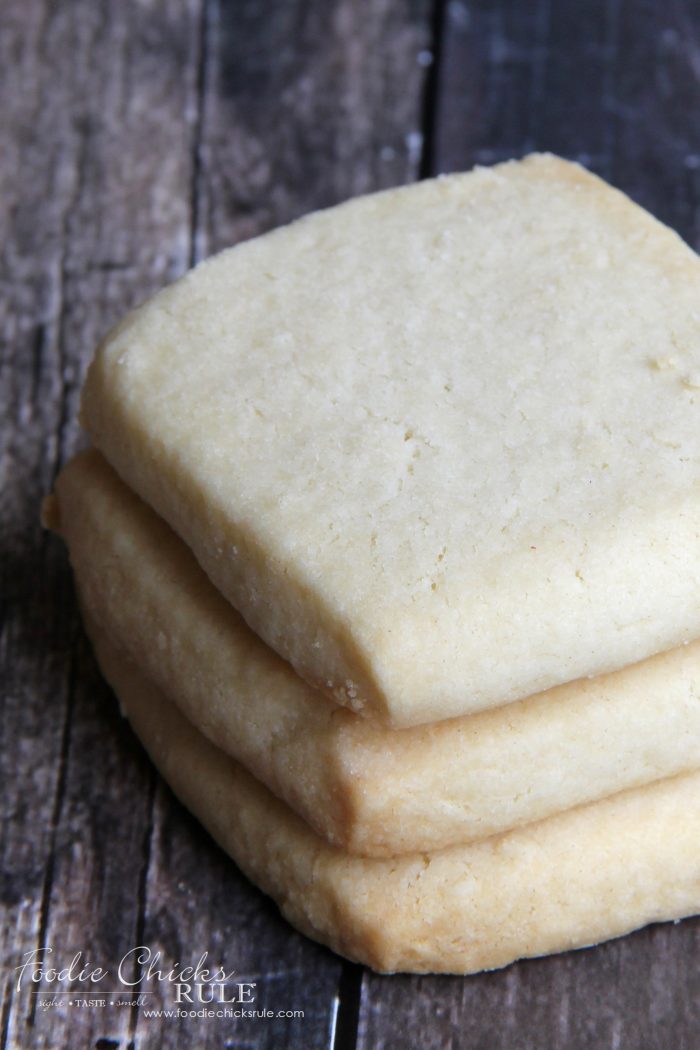 Let me tell you the story of how they came to be.
My sweet daughter loves to bake and play around with different recipes.
She came up with the best shortbread cookie recipe ever and I told her she HAD to make me some.
She did and brought them to me at Thanksgiving.
I fell in LOVE. She is such an awesome baker!
She even made hers in leaf and pumpkin shapes. How cute!
And she added edible shimmer and yummy icing. They were not only beautiful, but amazing.
I wish I had taken a photo to share here but they disappeared much too quickly.
So this recipe is attributed it to her. :)
(and that raw dough is so yummy …and egg free, so no worries!)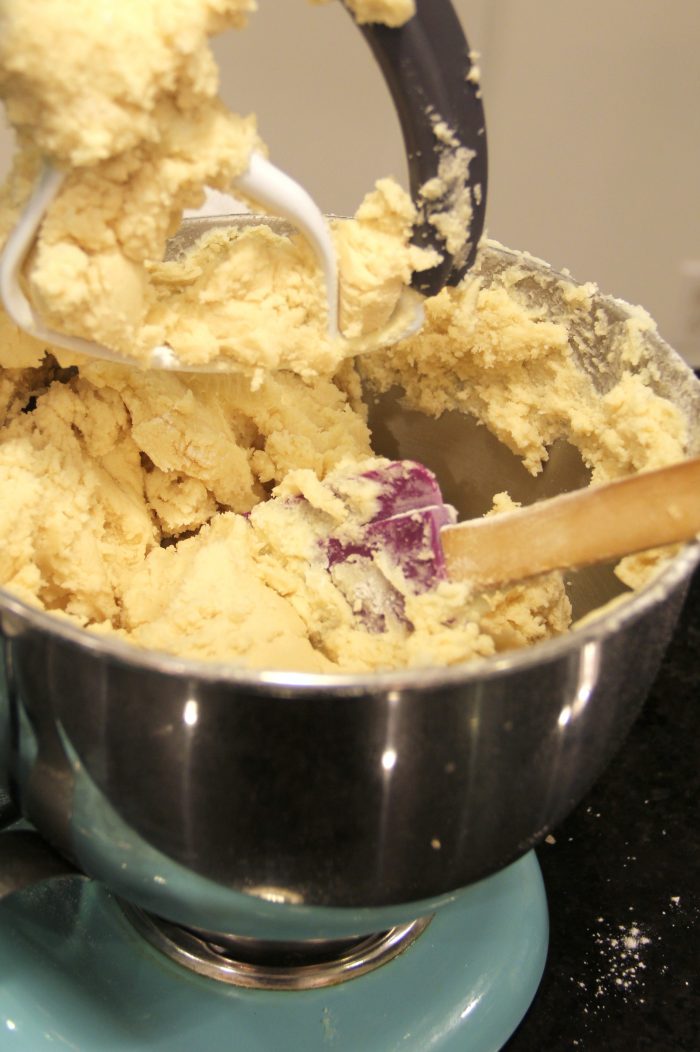 If you are not a shortbread fan in general, you may not like these.
They are not your typical sweet, sweet "cookie".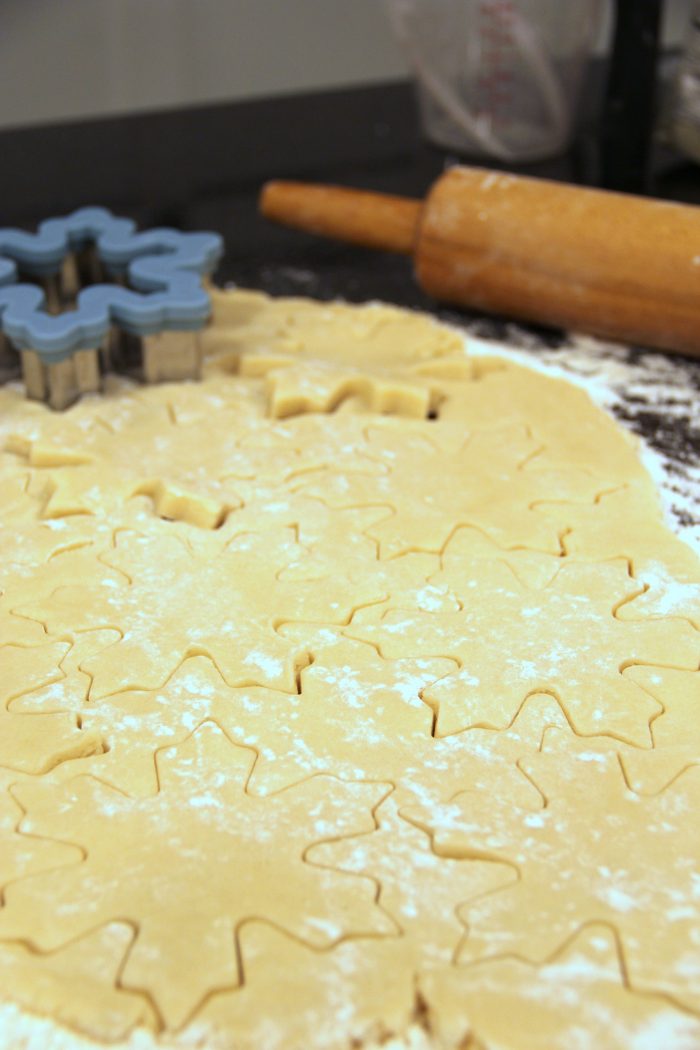 But if you love and appreciate a good "not too sweet" shortbread style cookie, you will love it!
They work well rolled and cut into squares or cut with cookie cutters.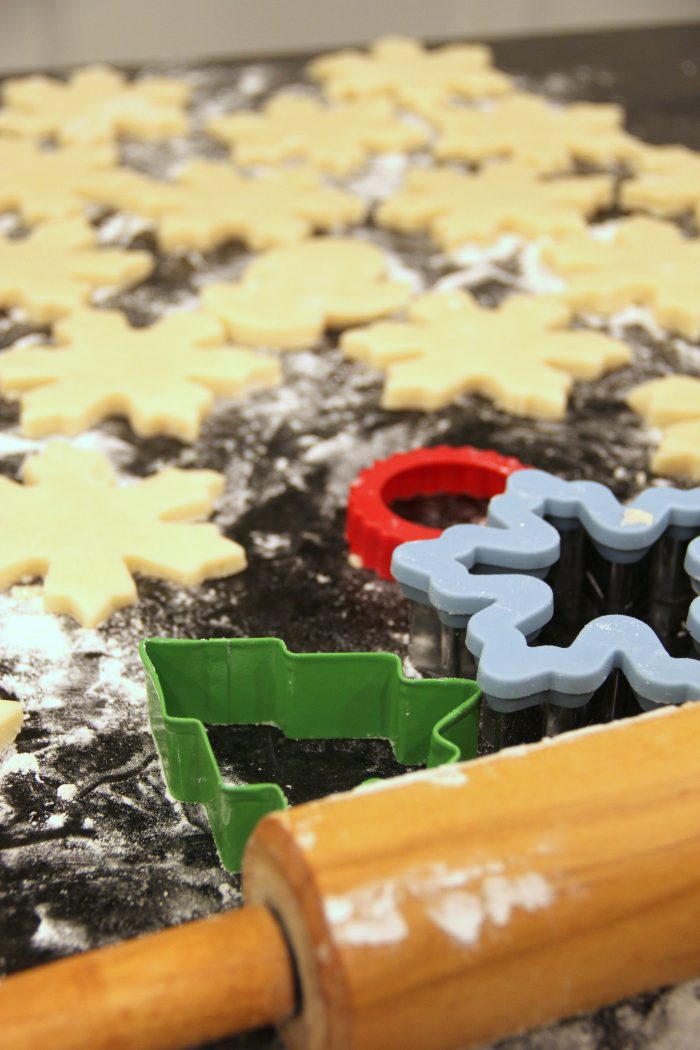 I like to cut mine quite thick.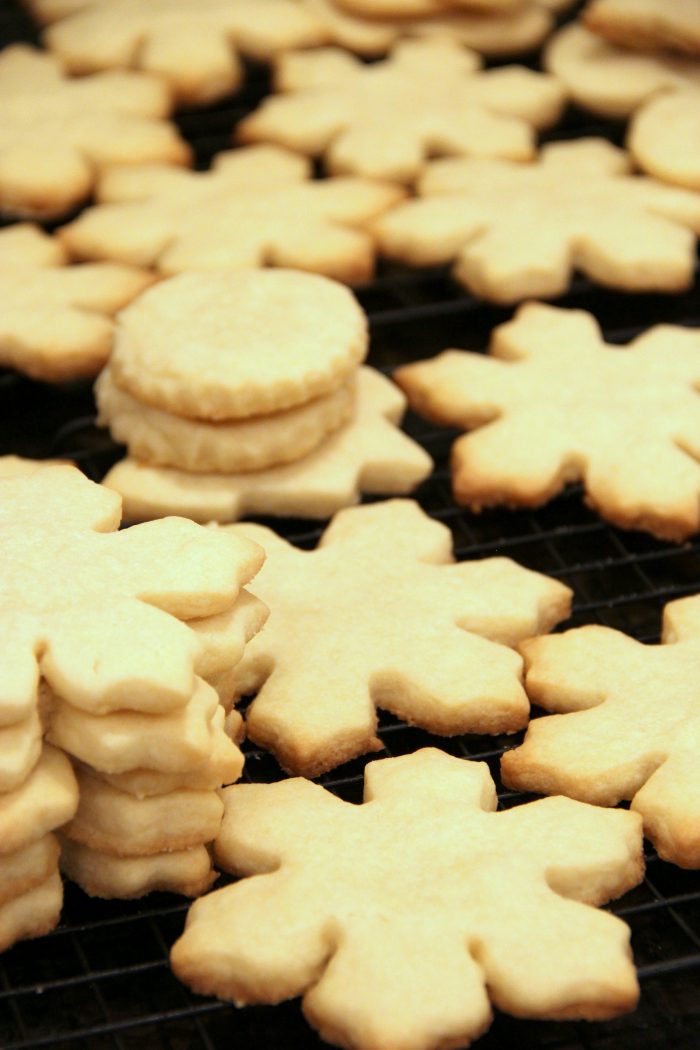 And they are good with icing….and without.
I used Royal icing on these….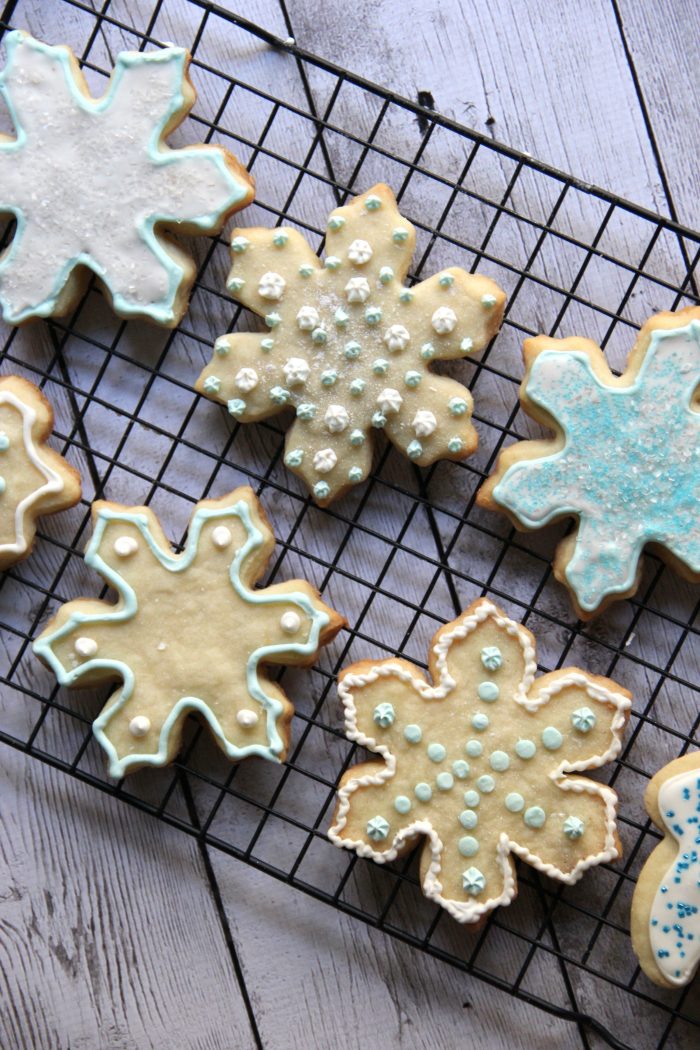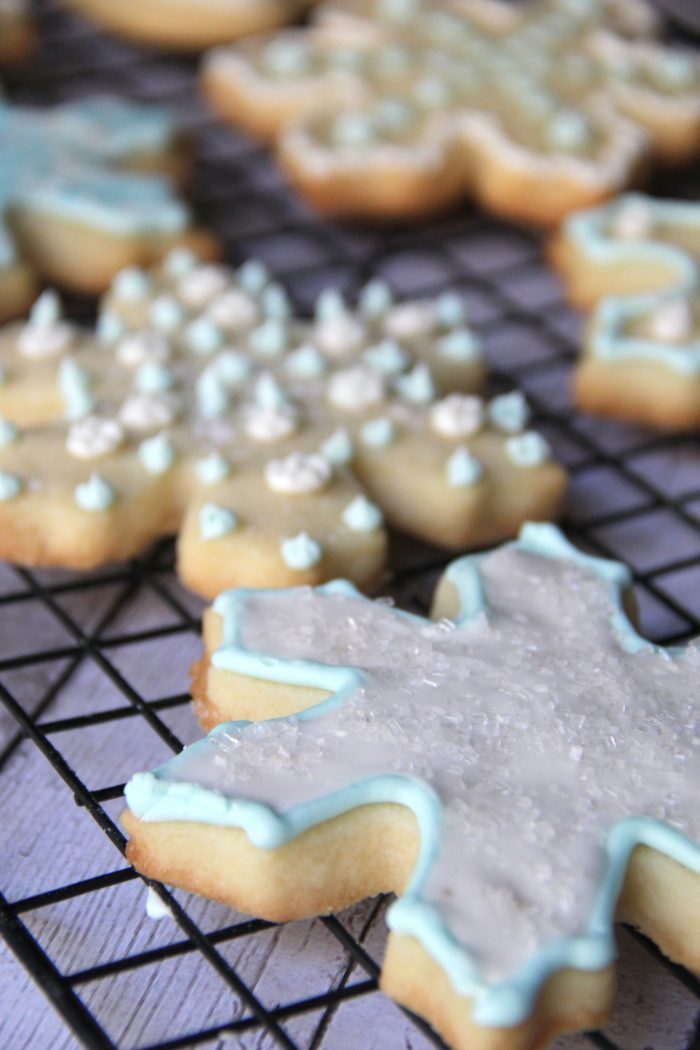 And a few sprinkles and goodies. :)
A whole plateful of deliciousness. Decorated like this, they are perfect for the holidays.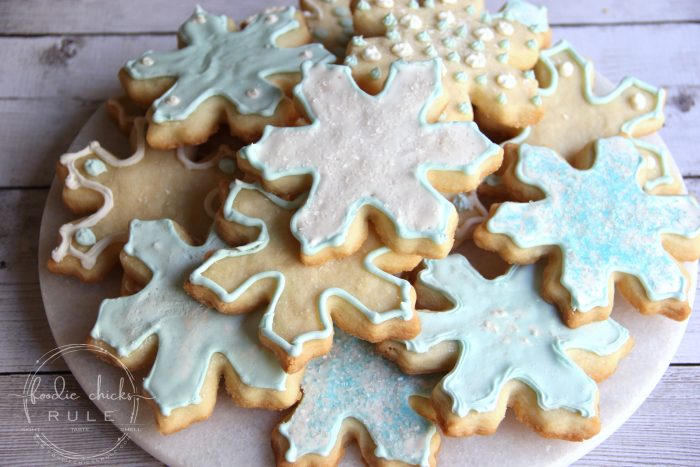 Think you'll love it? PIN it to save it!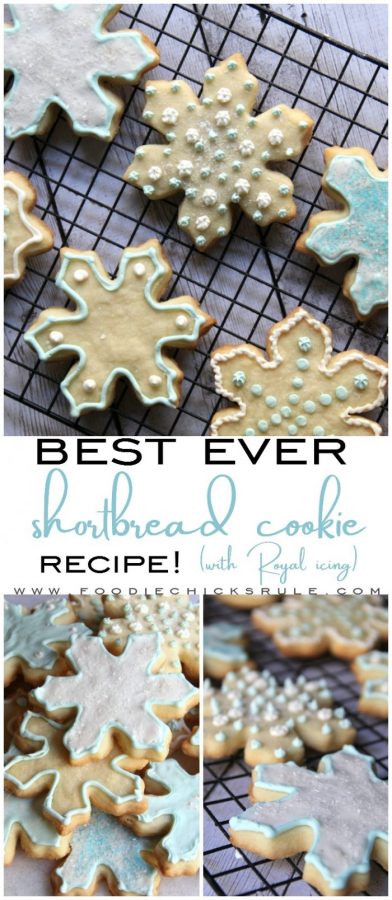 Or cut into simple squares for other times of the year.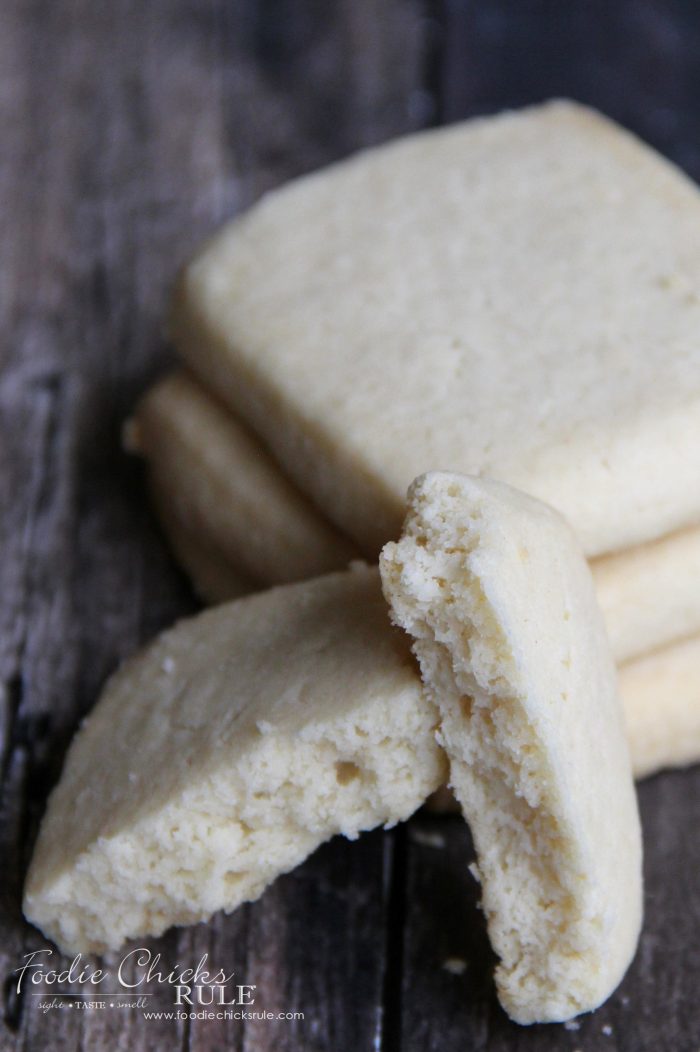 They are the perfect combination of light and dense, if that makes sense.
I could eat them every day, all day long. ;) Which would not be a good thing at all!
I rolled these out and made simple "square" shortbread but as I showed you above, this dough works wonderfully rolled and cut with cookie cutters.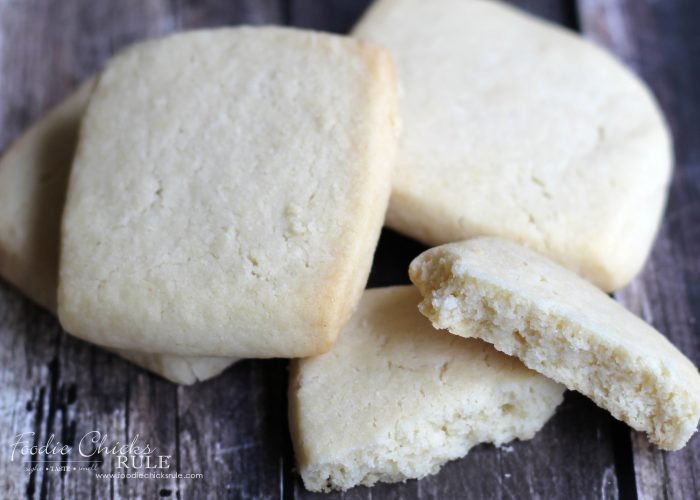 But they sure are a nice treat with a spot of tea! ;) Or coffee.. oh heck, or with anything or nothing at all!
Yum.
Think you'll love it? PIN it to save it!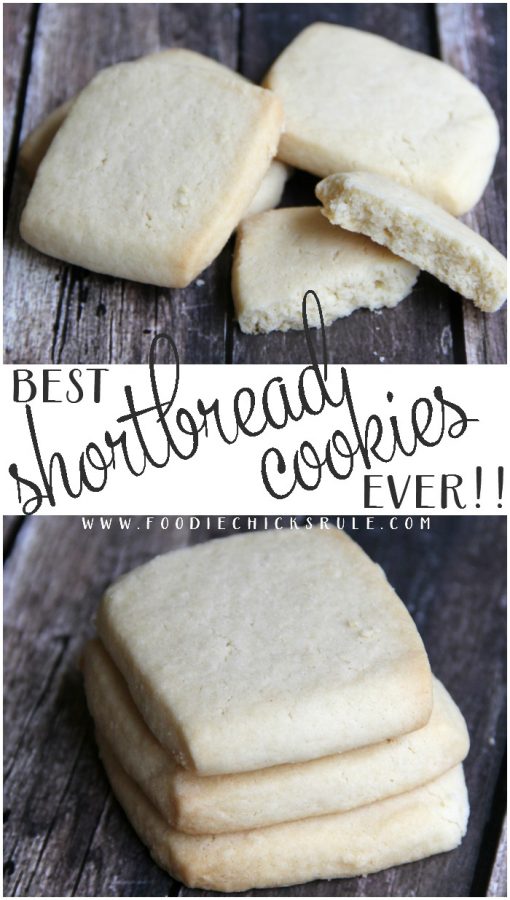 Here's the yummy, and incredibly easy…. best shortbread cookie recipe….ever. ;)
Best Shortbread Cookies Ever!
Ingredients
2

cups

of butter

unsalted (good quality butter is a must)

3

cups

all purposed flour

1

cup

cake flour

1/2

cup

powdered sugar

1/2

cup

regular sugar

2

tsp

vanilla extract
Instructions
Preheat oven to 350 degrees

Cream butter and sugar in mixer until blended well and slightly fluffy.

Add vanilla and mix.

Add the flours 1/2 cup at a time, mixing lightly in between.

Roll out the dough and cut into shapes or squares. (easiest and looks like traditional shortbread!)

The dough can be a bit sticky so either chill it in the refrigerator or flour your board and rolling pin well. If you have trouble, you can also pat the dough out and cut into squares.

Bake for 10 - 14 minutes, or until lightly browned on edges. (All ovens cook differently so DON'T OVERCOOK!! They are done when they are only very, very slightly browned on the edges. (and look a little not quite done) This creates a delicate cookie. If you like them crunchier, cook longer)

Enjoy!!
Recipe Notes
You can add more powdered sugar if you'd like a sweeter cookie.
Try adding 1/4 to 1/2 cup. On one batch, I added an extra 1/2 cup of powdered sugar and it didn't change the texture too much.
You can add other flavorings, such as, lemon, almond, orange or peppermint, to make a different flavored cookie.
You can rolled them out and use cookie cutters or add icing after they have cooled and  sprinkles upon cooking.
xoxo
Enjoy!!!
You might also like this recipe: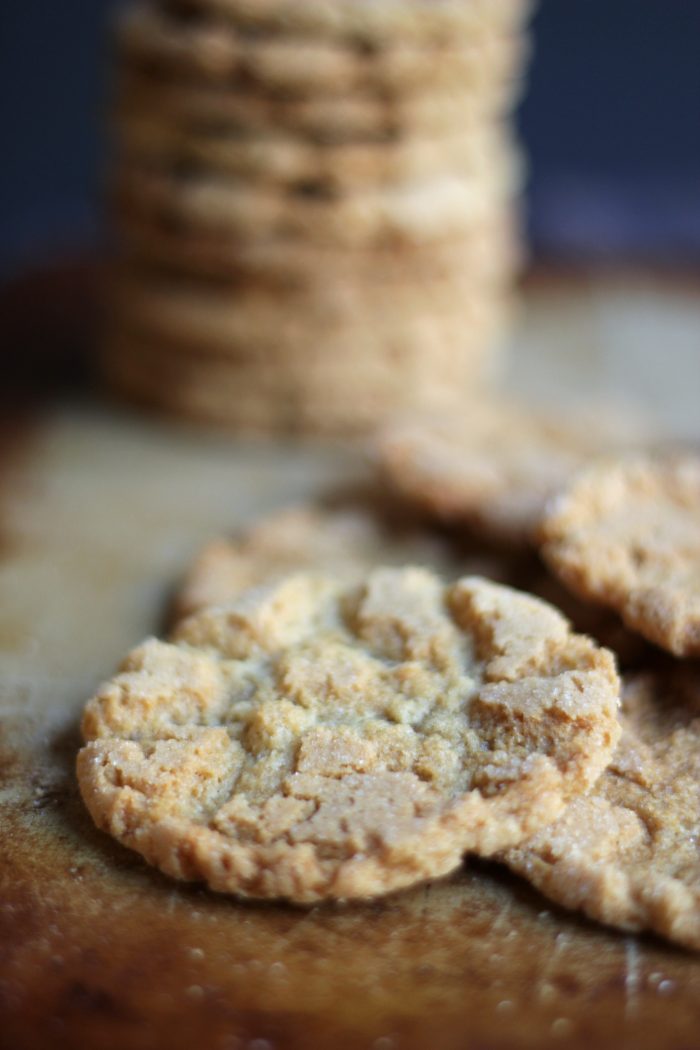 Get the recipe here >>> Cracked Brown Sugar Cookie recipe (SO good!!)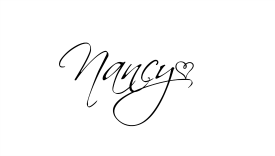 A few affiliate links of the ingredients needed for this recipe. (See my disclosure here)
Save
Save
Save
Save
Save
Save
Save
Save
Save
Related affiliate links you may like: