Raspberry Lemon Cake Cocktail (with Fabrizia Spirits)
Fabrizia Spirits sent me some goodies to try. One of which, the Limoncello, I had already tried…and love!
I love mixing and making yummy cocktails and martinis.
Sadly, I can only handle about one, maybe two at the most, so I don't get to venture out and try as many as I'd like! ;)
But, I do get to mixing in my kitchen sometimes.
You guys might know that I love Limoncello. I have a recipe here for it on my blog.
See it here >>> Homemade Limoncello.
It's really easy to make BUT if you are out, what do you do????
Or what if making it is just not your thing?
You search and try to find one that tastes just like a delicious homemade Limoncello.
Well, I found myself in that position and I was really wanting some so I bought this…..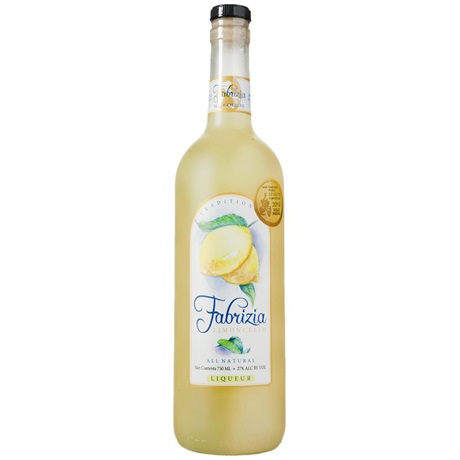 Wow, I was so impressed. It's very good stuff!
I have had other Limoncellos (store bought) and this one was a clear winner.
I even posted about it over on Instagram when I was mixing it up in my kitchen. ;)
And that is where the fine folks over at Fabrizia found me…and contacted me.
They then sent me more of the Limoncello AND some other yummy goodies to try. :)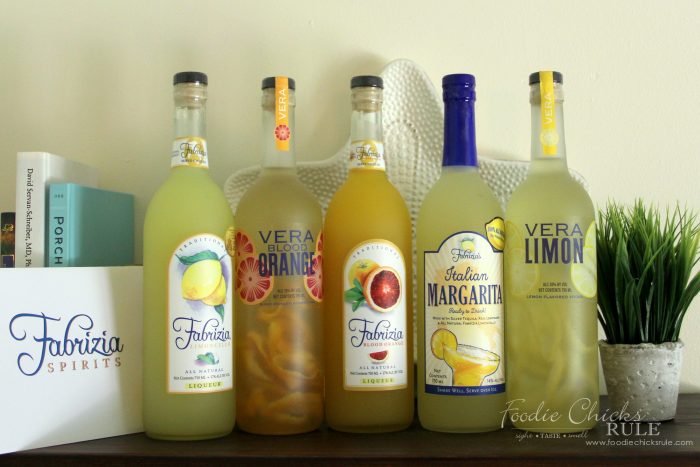 So, as you can see, I was already a big fan. :)
Thank you to Fabrizia for sending over all of these goodies for me to try and to share with you guys.
I love their story too! You can read a little about that here …. Fabrizia Story.
Now onto the recipe I created. (I have another yummy one I'll be sharing next week!)
But first, let me just clarify, this does not even need to go into a mix.
It is delicious all by itself. I like to pour a tiny bit to sip. :)
Be sure to keep in in the fridge or freezer. It's best that way!
Raspberry Lemon Cake Cocktail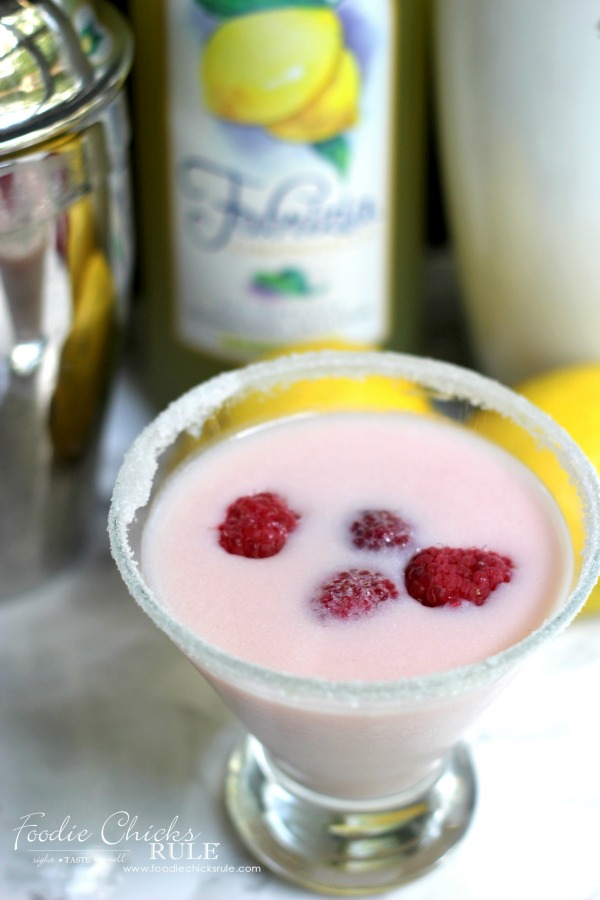 Be sure to ice up your glasses so they are nice and cold for your drink. (fill with ice and water)
I usually do this first before I start making my drink.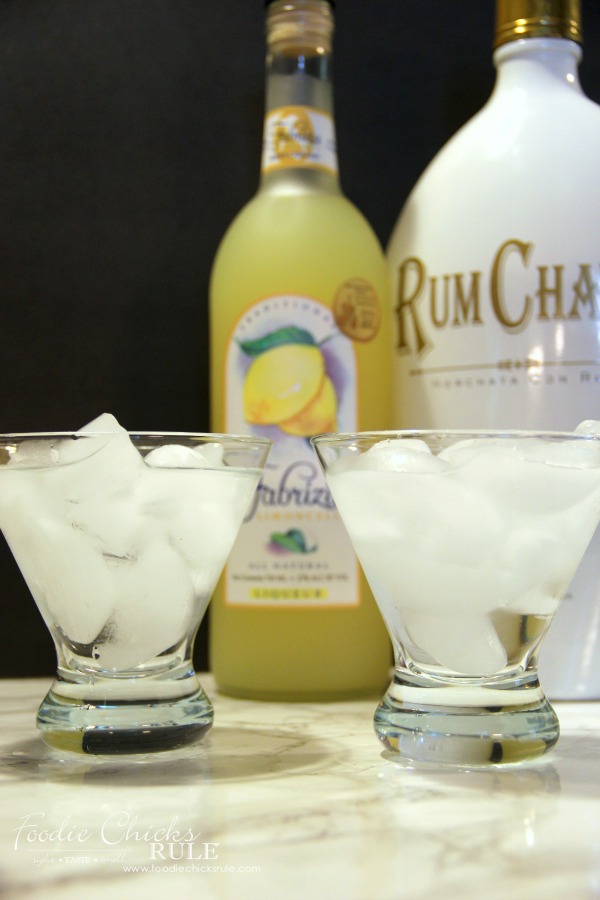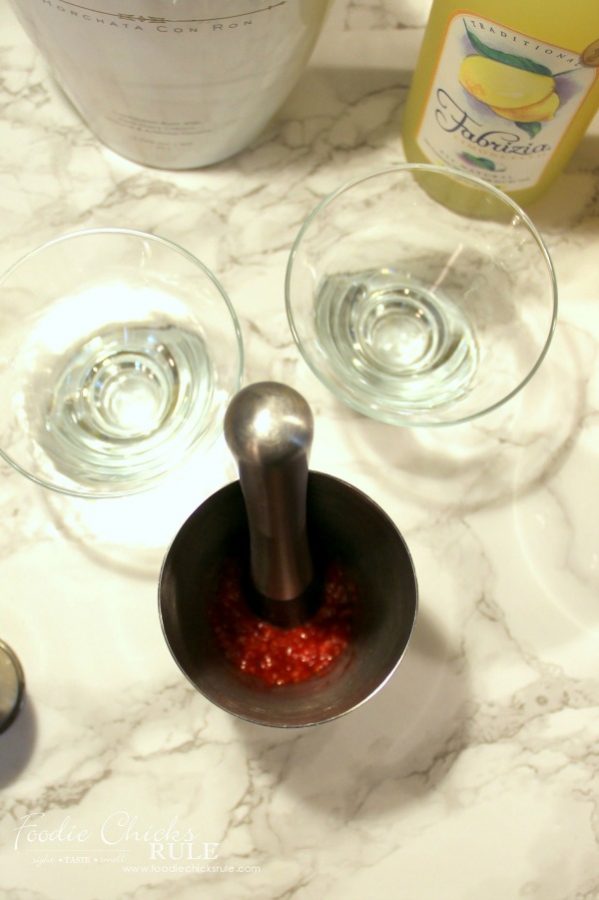 Muddle up the raspberries….
….mix in your liquors, shake with ice, strain and pour…..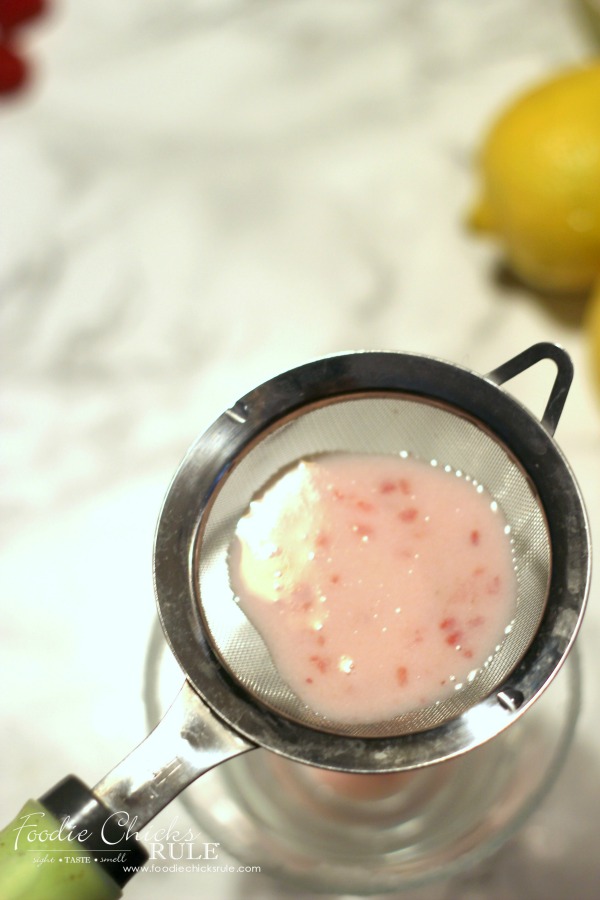 …and who needs dessert??? ;)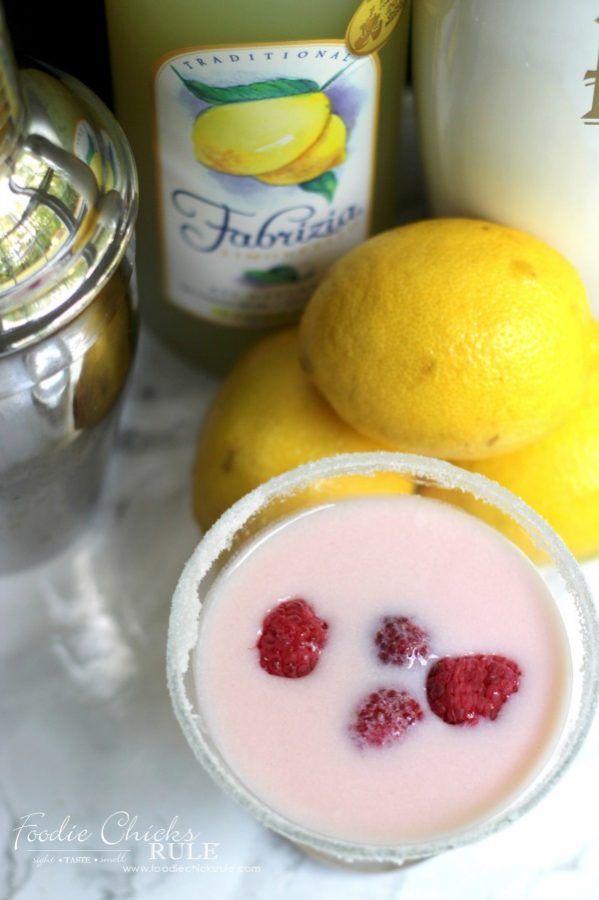 No one! This Raspberry Lemon Cake Cocktail IS dessert. :)
It's yummy, hope y'all will give it a try….and hope you'll give the Fabrizia Limoncello a try too!
PIN this for later so you can make some "dessert" too! ;)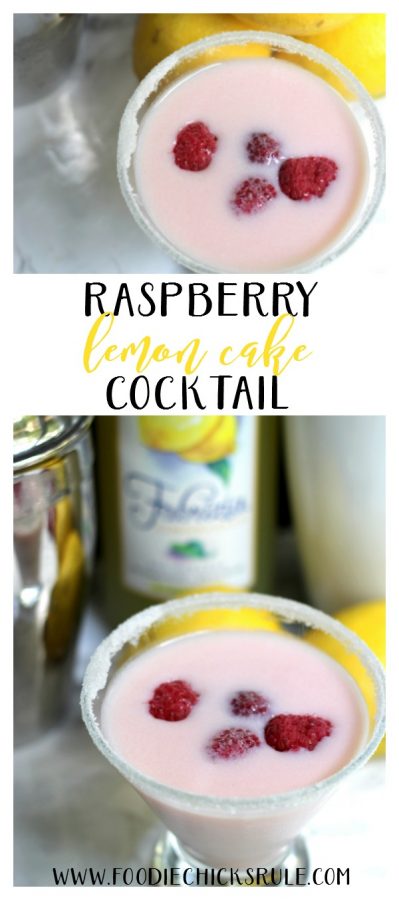 Want more recipes?
Try these… Fabrizia Recipes.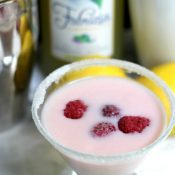 Raspberry Lemon Cake Cocktail (with Fabrizia Spirits)
Ingredients
8-10

fresh raspberries

2

oz

Fabrizia Limoncello

2

oz

Rum Chata

1/2

oz

Raspberry Liquour

A few fresh or frozen raspberries

Sugar for rim
Instructions
Muddle the raspberries in the bottom of the cocktail shaker.

Pour in the liquors into the shaker and add crushed ice. Shake well.

Ice (ahead of time) and rim your martini glass with sugar.

Shake well and using a fine meshed strainer, pour into martini glass.

Add a few fresh or frozen raspberries to the top and serve.

Enjoy!!
Recipe Notes
Ice glass first with ice and water.
Rim cocktail glass with sugar.
Enjoy!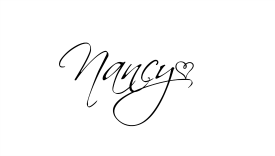 I've included a few affiliate links below for your convenience. See my disclosure here.
Save
Save
Save
Save
Save
Save
Save
Save
Save
Save
Save
Save
Save
Save
Related affiliate links you may like: