Crunchy Peppermint Cookies (shortbread style!)
What says holidays better than candy canes and crunchy peppermint cookies?? Not much, I don't think! ;)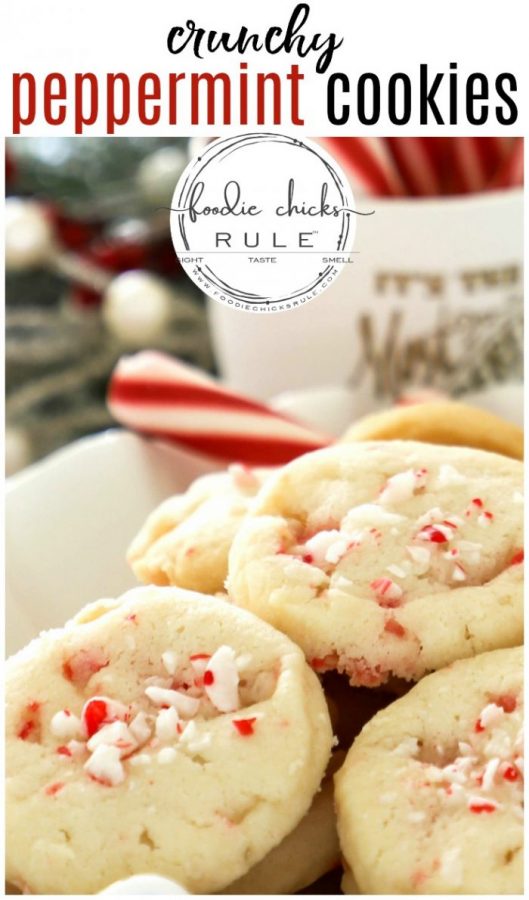 It's baking season. :)
And about the only time the entire year long that I bake.
Or maybe I should say, the time I bake and don't feel guilty.
Am I right?? haha
Yes.
Funnily enough, the big resolution and "diet" promises come just a few weeks later.
Great timing.
Yes, I'll even have some recipes with that in mind in January too.
But not today! Nope.
It's all about the goodies….without the guilt, today. :)
Crunchy Peppermint Cookies
…to be exact. :)
And anything with peppermint in it just feels healthy, so there.
These are "healthy" Christmas cookies. :)
I created these using my very popular best ever "shortbread cookie" recipe right here on the blog.
I make these every single year.
Sometimes with frosting, sometimes without.
This year I gave them 2 new variations.
Cranberry Orange Shortbread, which I shared recently.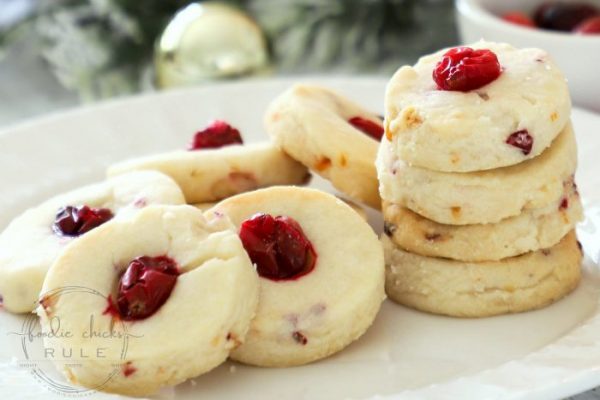 YUM.
The flavors in these are amazing and hey, they are "healthy" too! They have cranberries and orange in them. ;)
These really do make a great presentation with that sweet little cranberry on top.
I used my recently shared "sugared cranberries" in these cookies and on top.
They are yummy too for so many things "holiday". :)
Today I'm adding the second variation. These crunchy and delicious peppermint cookies.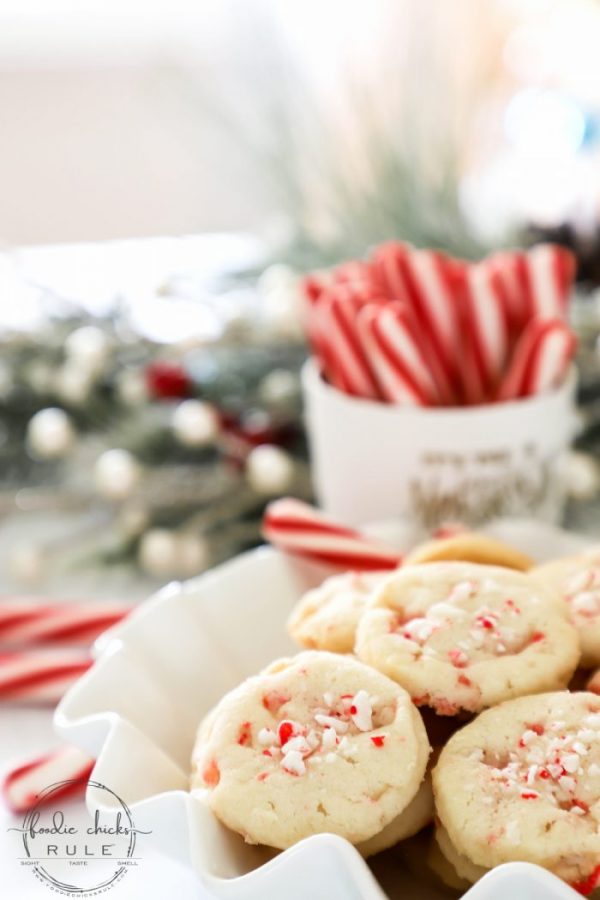 They are so good with a delicate cookie texture and perfectly pepperminty candy crunch.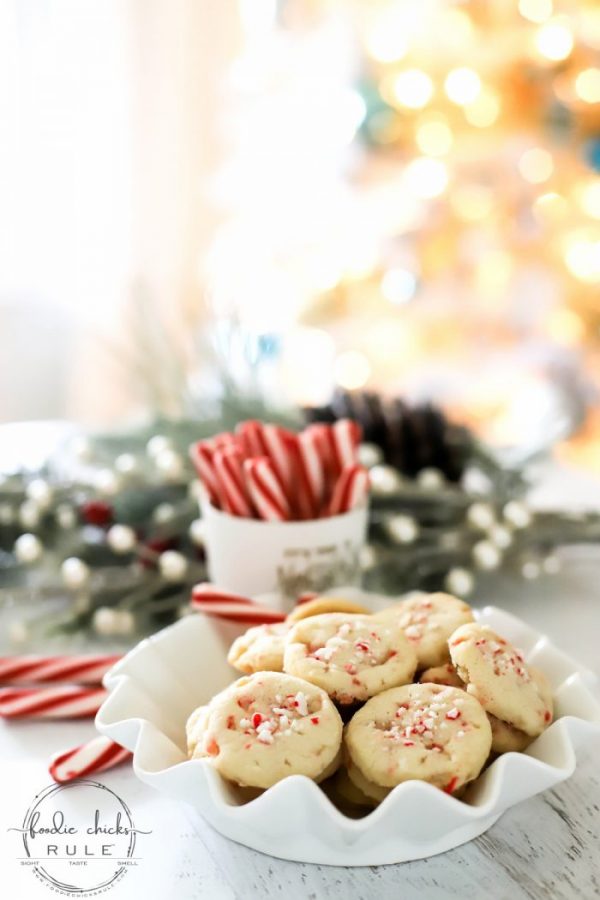 I think they will be a hit at any holiday gathering you attend.
Plus they look so sweet and festive, too.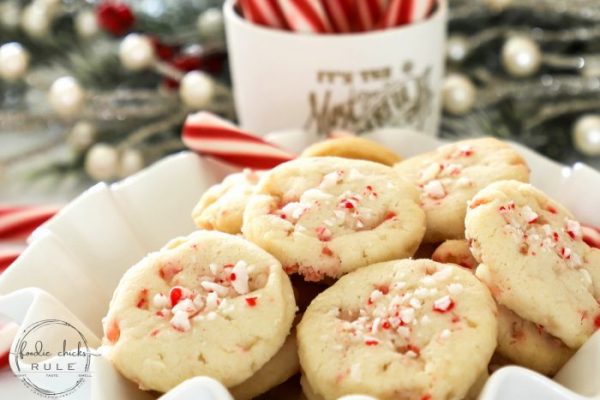 Simply add peppermint in place of vanilla for the flavoring.
Add in some candy canes or peppermint sticks you've crushed up. (as desired)
And save a bit back to sprinkle on top. :)
That't it! Simple.
PIN it to save it!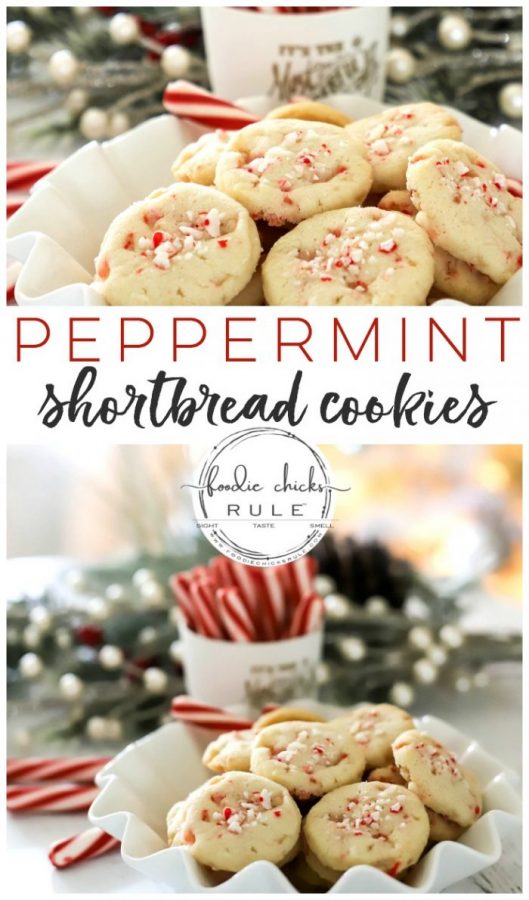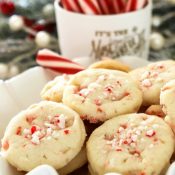 Crunchy Peppermint Cookies
Ingredients
1

recipe

Best Ever Shortbread Cookie Recipe

2

tsp

peppermint extract

1/8 to 1/4

cup

crushed candy cane or peppermint stick, as desired

reserved some of the crushed peppermint to sprinkle on top
Instructions
Make the cookies per the instructions for the Best Ever Shortbread.
Add peppermint extract and crushed peppermint candy to the batter.
Sprinkle peppermint candy on top and bake as directed.
Hope you enjoy these as much as we do! (did…they are all gone but I'm making more for the upcoming holiday! ;) )
xo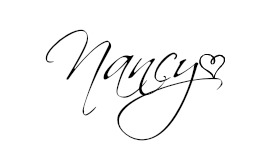 Related affiliate links you may like: