Gluten Free Peach Cobbler
We just got back from a fun trip to the Gulf Coast of Florida…and visiting family in the Charleston area of South Carolina.
I can't visit this time of year and not bring back PEACHES!
I LOVE peaches, they are one of my favorite fruit.
Sadly, most peaches at the grocery store are ehhh…not so good.
So any chance I get to have SC peaches, I do!
When we lived in SC some years ago (for 2 years), we lived right down the road from a huge orchard.
Heaven, I tell you. THE BEST EVER.
Anyway, we stopped in on our way out….and picked up these….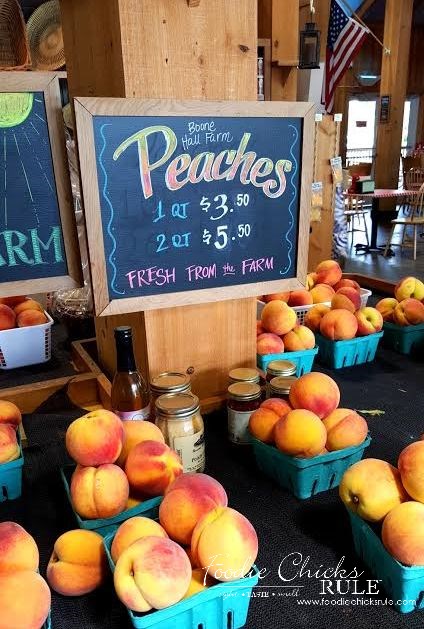 Great farmer's market, by the way, if you are ever in Mt Pleasant, SC. :)
And besides just eating them as is, I made this….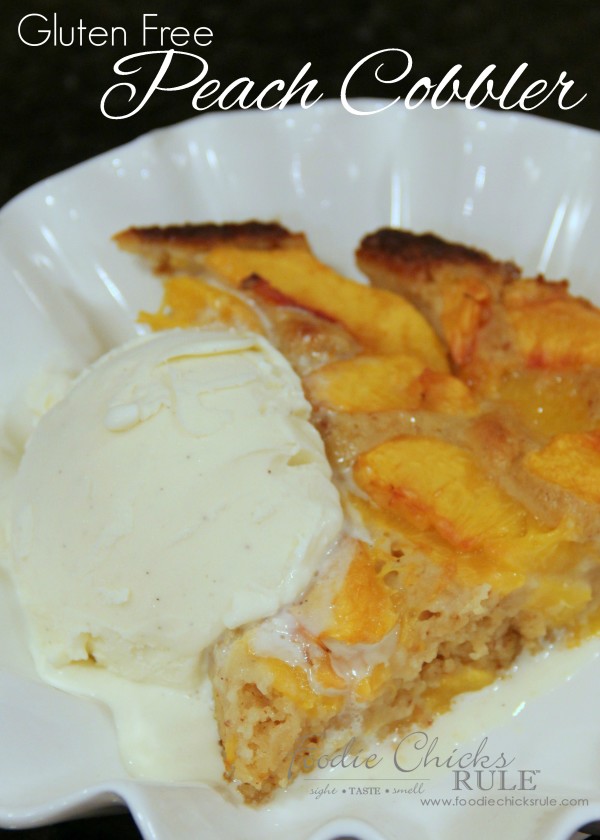 I'm using my "Gluten Free Biscuits" as a base. I told you that recipe was versatile! :)
So good.
And even better with Vanilla Ice Cream (I don't eat dairy much but I splurged and did this time!)
Start out with a few peaches. (you can put as many as you like, I used 3-4)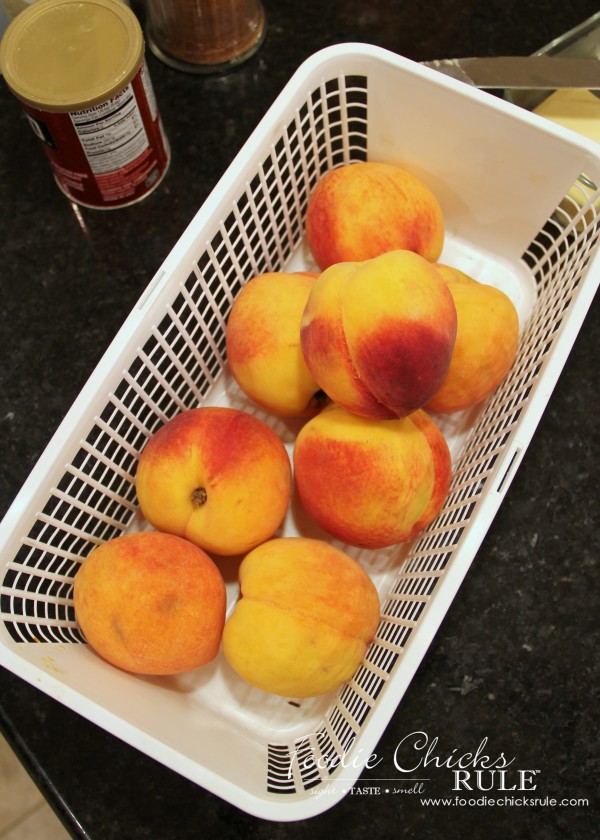 Peel and slice them.
Then layer the butter on the bottom of the dish and place in a preheated oven.
Mix up the batter.
Once it has melted, remove it from the oven and layer some of the peaches on the bottom.
Some people put fruit under the batter on a cobbler and some put it on top.
I put it in both places! ;)
Then plop spoonfuls of batter over the fruit/melted butter.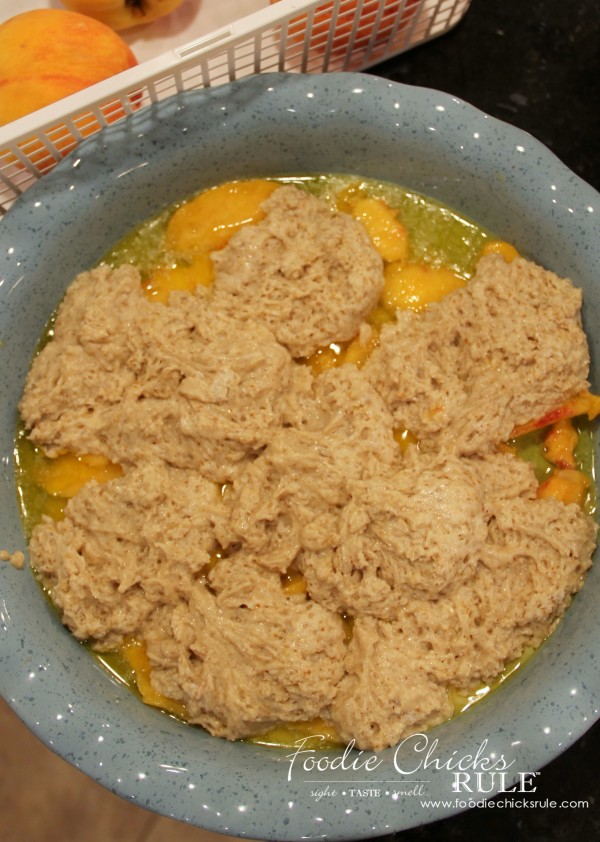 Don't spread, just "plop".
Then layer more peaches over the top of the batter.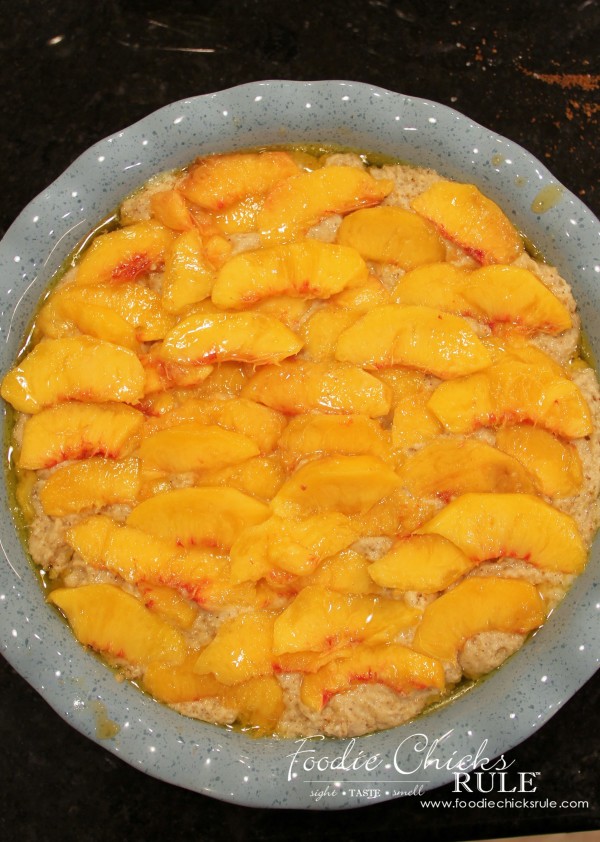 Bake at 375 for approx 15-20 minutes. (until golden on top and cooked through)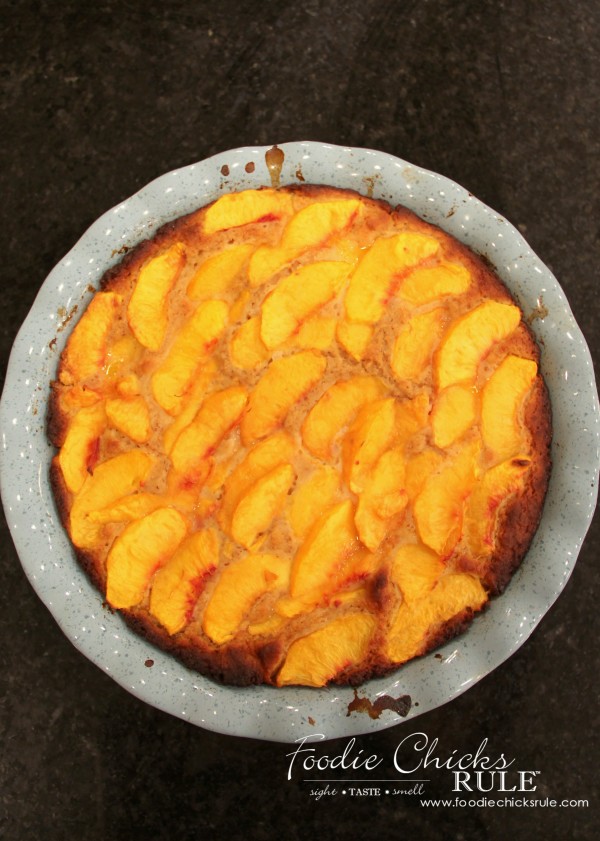 Mmmm, yummy. Wanna bite? ;)
Don't forget to add ice cream…..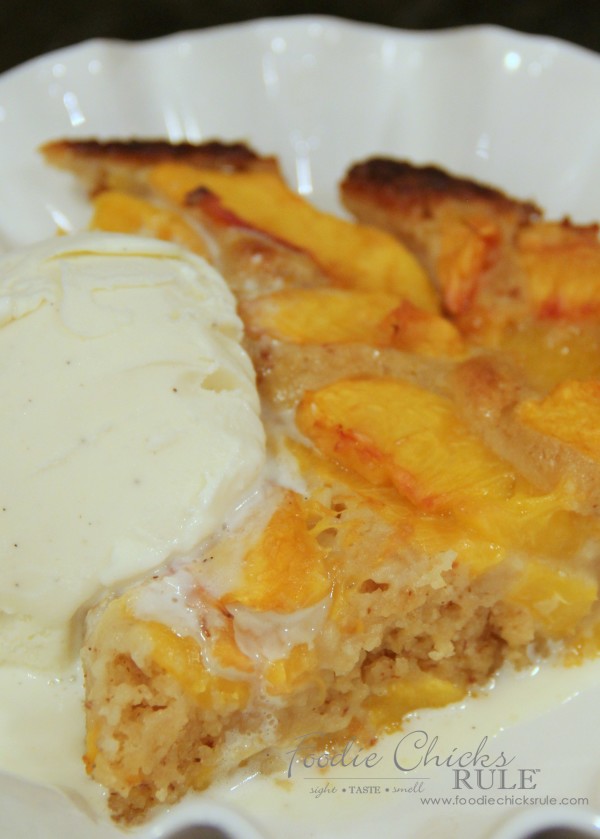 …or not.
It's good both ways BUT I just think cobbler was made to go with ice cream.
Warm, melty goodness.
So tender and delicious.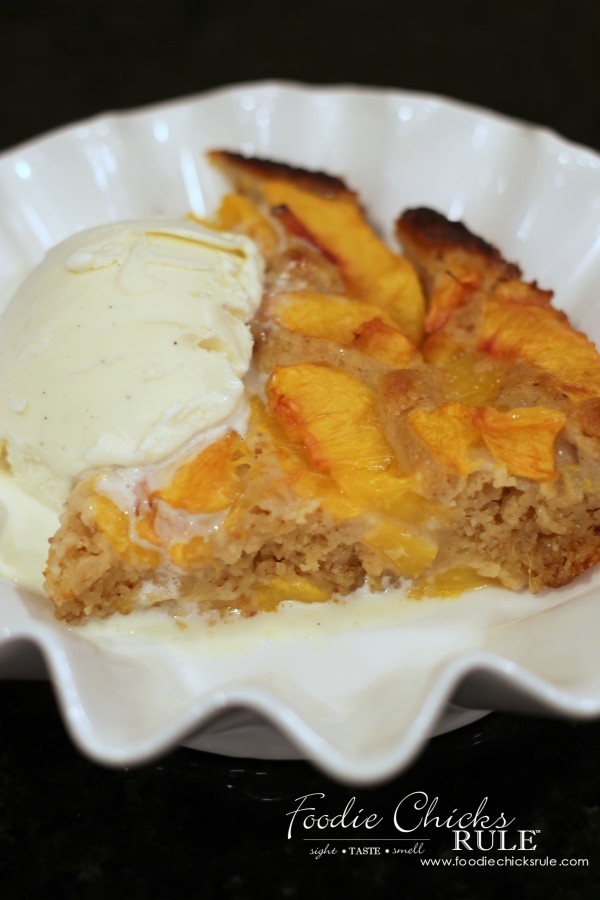 Fruit all the way through.
So if you've never done it this way, try it.
Fruit on the bottom and fruit on the top.
Close up….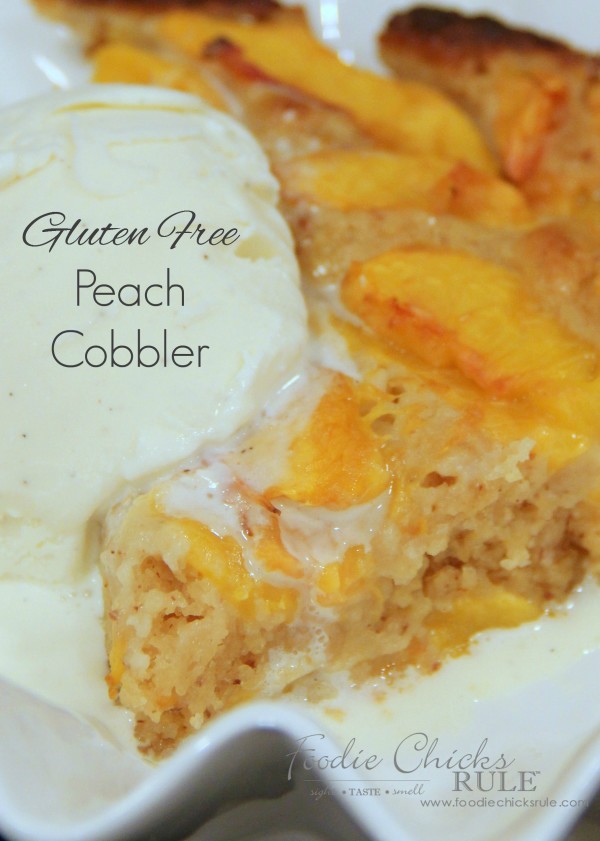 YUM
I'll miss those peaches….until next year!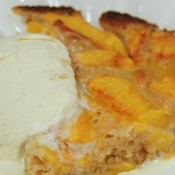 Gluten Free Peach Cobbler
Ingredients
2

cups

Pamela's Baking Mix

3/4

cup

Greek Plain Yogurt

3/4

cup

sugar

I used equal parts xylitol and palm sugar

1/2

cup

soda water

club soda

1/4

cup

melted butter

or melt in the oven

1

tsp

baking powder

1

tsp

vanilla extract

3-4

peaches

sliced or other fruit
Instructions
Preheat oven to 375.

Place the butter in the baking dish and put into the preheated oven to melt.

While that is melting, mix together the baking mix, baking powder, yogurt, sugar and vanilla extract.

Slowly pour in the soda water and gently stir.

Remove the baking dish from the oven and layer sliced peaches (or any fruit) over the bottom.

Plop spoonfuls of batter over top, don't spread. Cover the entire dish.

Layer the remainder of the sliced peaches over the top of the batter.

Bake for approx 15-20 at 375 or until golden and cooked through.

Remove from the oven and serve with vanilla ice cream.
I hope you enjoy it as much as we do!
xo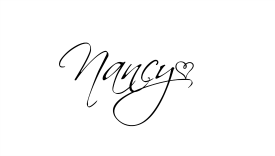 Related affiliate links you may like: