Garlic Lemon Sauce w/Chicken
As promised, I am back with my recipe for the fabulous Garlic Lemon Sauce Chicken.
It is fabulous really, well, if you like lemon….and garlic…it is. ;)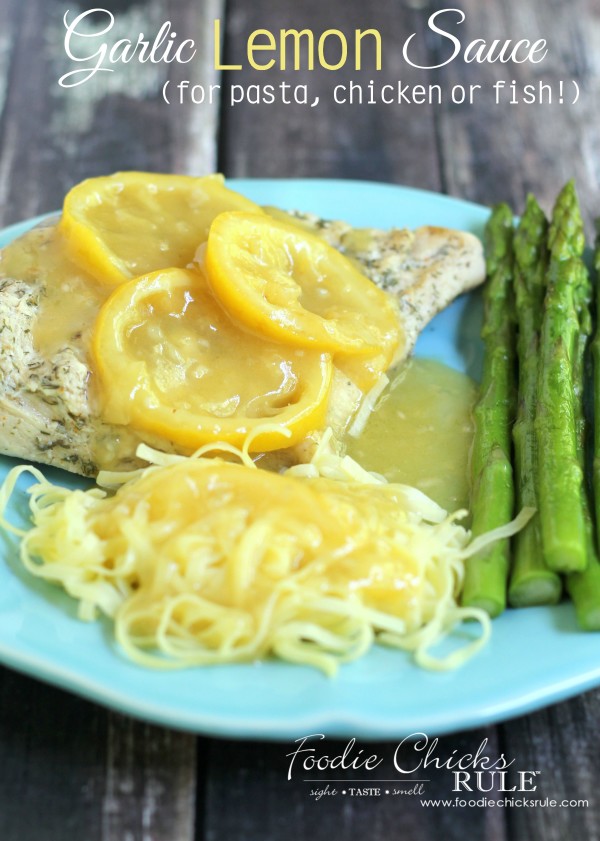 And like I mentioned in the Lemon Garlic Marinade post, EASY. (click over and print out that marinade…you'll want it for this recipe AND for just grilling!)
Easy is the best. Don't you agree?
I'm busy, you're busy…we're all busy! Who has time for those long, detailed and really delicious recipes anymore?
OH I am sure someone, thankfully, so I can maybe eat them occasionally.
But here in this house, it needs to taste really good…and be really easy.
For this dish, I first marinated with the Lemon Garlic Marinade I posted last week.
Then we cooked the chicken on the grill.
I say "we", but the grill is the ONLY thing my husband cooks on so I absolutely let him have that domain all to himself ;)
I wrapped it on a warm plate with aluminum foil and then prepared the Garlic Lemon Sauce.
First, I saute the garlic in a pan with the butter.
I use hormone free, grass fed butter (like Kerrygold, for example).
Grass fed (and hormone free!) is best. :)
Then add lemon juice, chicken broth, white wine, sugar (I used Agave) and lemon slices to the pan.
(organic please, since you will be cooking with and eating the entire rind)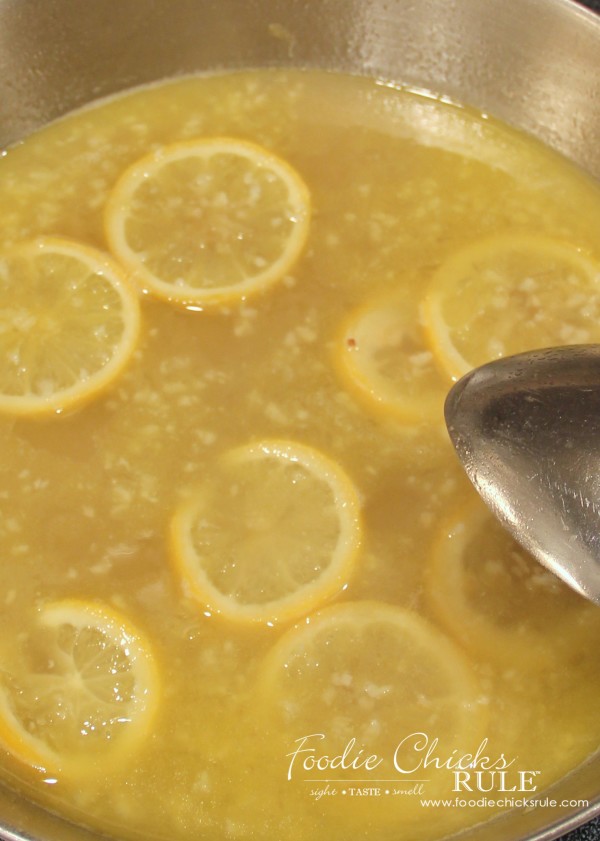 Cook for approximately 15 minutes on medium to medium/low to cook down a bit.
(and soften the slices)
Add a bit of corn starch, flour or some other thickening agent at this point. (mix with a tiny bit of broth or water and then add to the pan)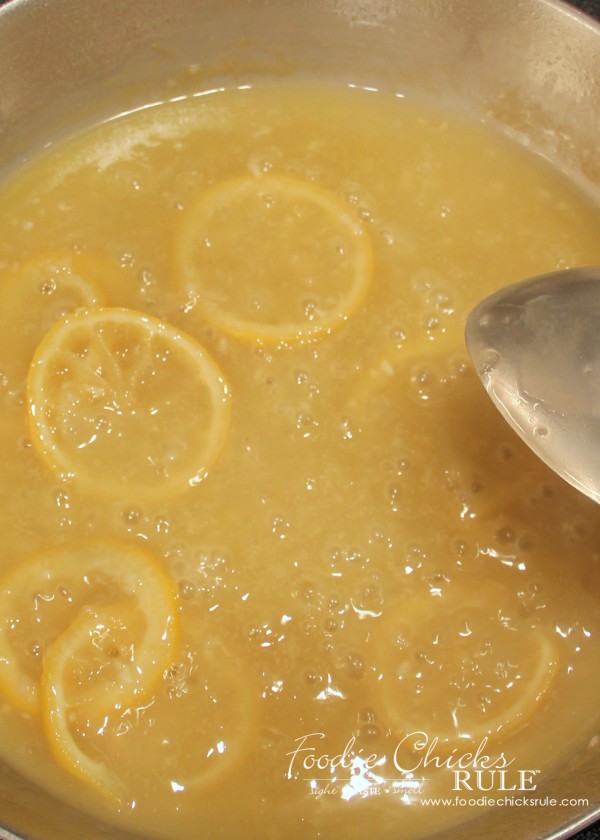 Continue to simmer on medium/low until thickened (and until the lemon slices are somewhat soft) about 5 minutes, or so.
This is a tart dish so if that's not your thing, this may not be to your liking.
The sugar, honey or Agave (or whatever sweetener you choose) will cut it a bit however.
It gives it the perfect balance of tart/sweet. Savory/sweet, etc.
AND…if it's too tart, add a bit more sweet to taste.
I have eaten this sauce over angel hair pasta (divine) but this time decided to try it over this teeny, tiny egg noodle pasta I found.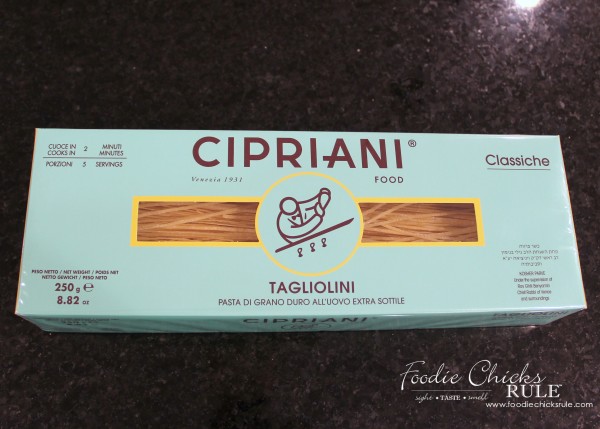 Isn't it cute?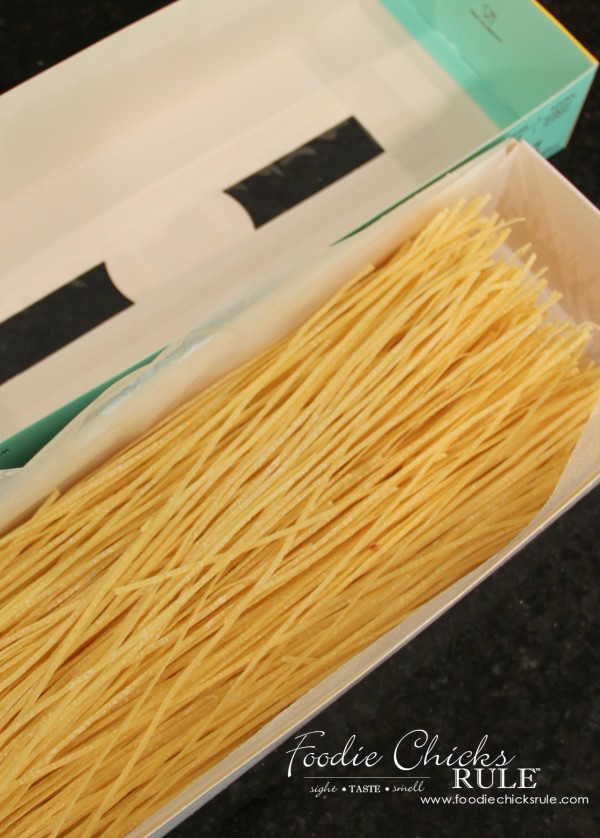 It was pretty good, and very delicate, but I enjoy the angel hair a bit more.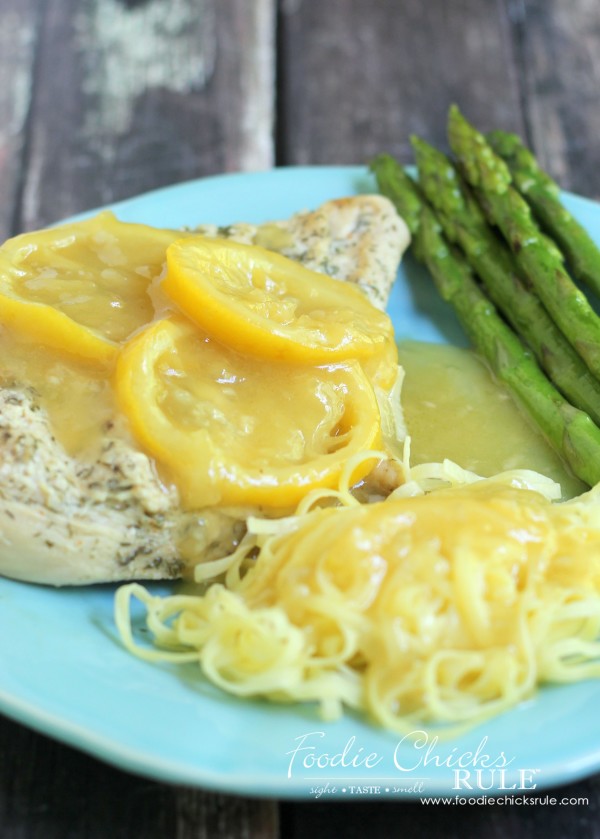 The lemon flavor goes great with the asparagus on this plate too.
OH…and eat the lemons. They are my favorite part in the whole dish!
But again, please buy organic for this dish.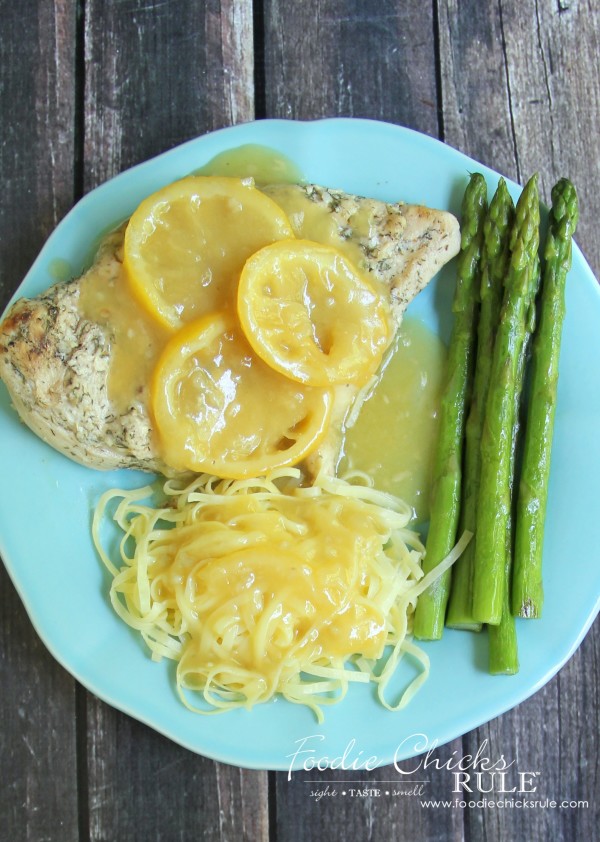 Yummy, one of our favorite meals.
And the one I prepared for the dinner I hosted at my home for Mother's Day.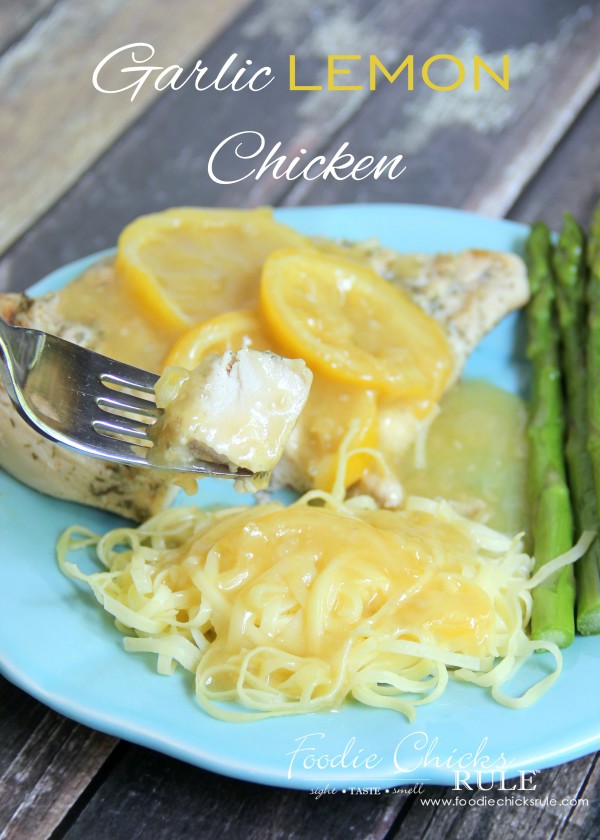 I hope you enjoy it as much as we do! :)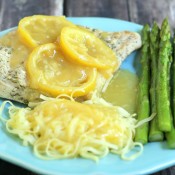 Garlic Lemon Sauce w/Chicken
Ingredients
2 - 4

large cloves garlic

minced

1

cup

chicken broth

1/2

cup

dry white wine

1/2

organic lemon

sliced very thin

1/4

cup

fresh lemon juice

2

T

butter

2

T

sugar

honey or agave

Corn starch or flour

or other thickening agent to thicken
Instructions
Grill or saute chicken in olive oil and butter.

Set aside, cover with foil and keep warm.

Saute garlic in same pan with butter.

Add chicken broth, wine, lemon juice, sugar or honey (I used Agave) and organic lemon slices.

Cook for about 15 min.

Add corn starch or flour to thicken. Cook about 5 min more.

Pour over chicken. (fish, veggies and/or pasta!)
Recipe Notes
This sauce is great over pasta and vegetables also!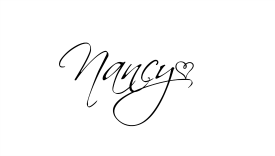 Related affiliate links you may like: