Creamy Dill Potato Salad (amazing flavor!!)
I love potato salad. And with so many variations, one never tires of it! This extra creamy dill potato salad is a winner with it's flavorful ingredients!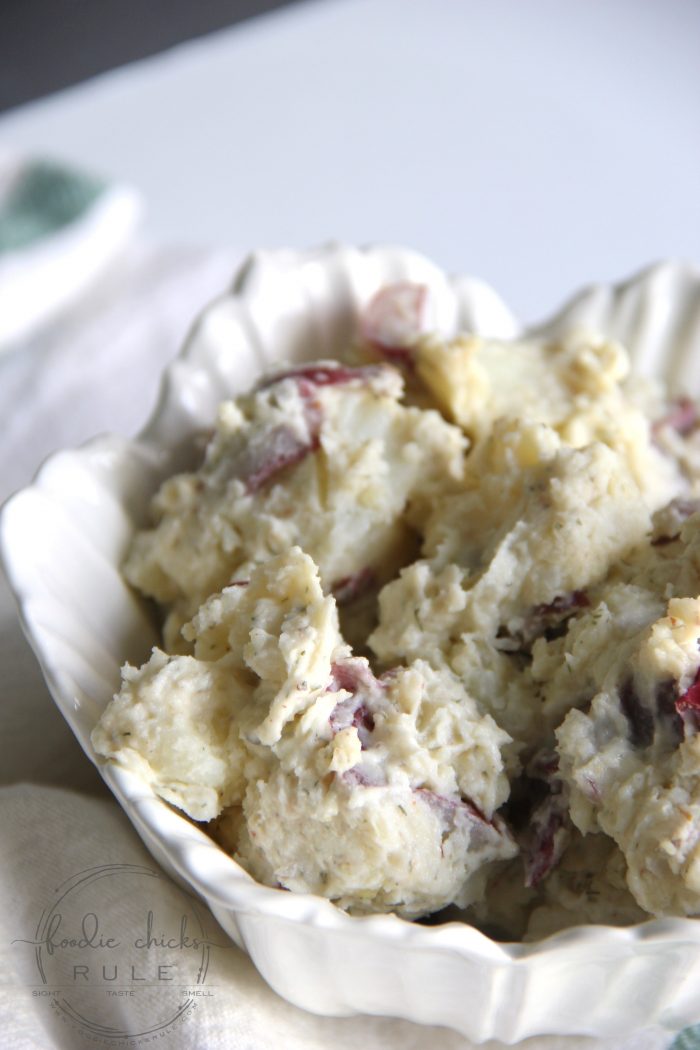 It's hard to take photos that look appealing of certain foods, like the Dairy Free Chicken A La King I shared recently. That one was really hard to get a good picture of. It just ended up looking like…well, not appetizing. ;) BUT OH SO GOOD.
My dill potato salad is another one of them! But trust me when I say, this dill potato salad is the bomb.
And I do mean bomb as in good, not bomb as in, it's a flop. ;)
Potato salad just feels like a happy food to me. That sounds silly, I know, but it just says summer and flip flops, family get togethers, cookouts….warm weather!! Which I am so beyond ready for…yesterday. ;)
Plus, it's SO easy to throw together. How can you go wrong?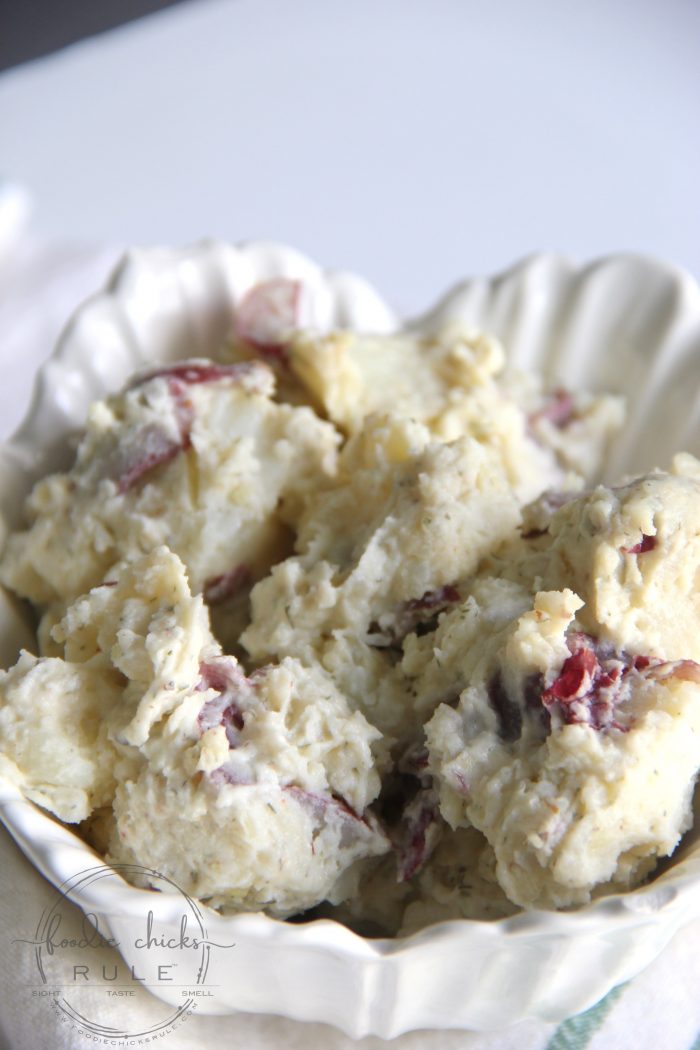 This dill potato salad is no different. Super easy to throw together.
And full of flavor!
Let me give you a fair warning, I don't measure ingredients on this…and it comes out almost exact every time.
Sometimes it's a bit more tangy, sometimes it's a bit more dill-y. But every single time it's delicious, even with those small variations.
So, when I write up this recipe for you, keep in mind, you can add a bit more, a bit less, etc, and still come up with something wonderful. :)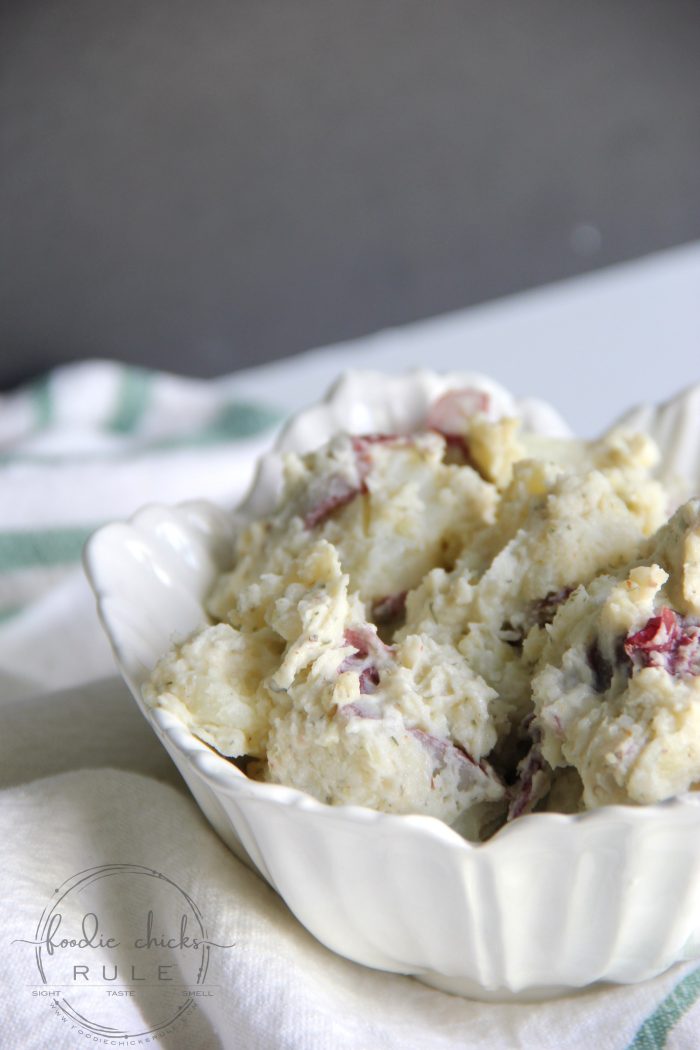 I hope you enjoy this dill potato salad as much as we do! And be sure to take it on your next outing…or maybe even just for your next family dinner.
Dill Potato Salad….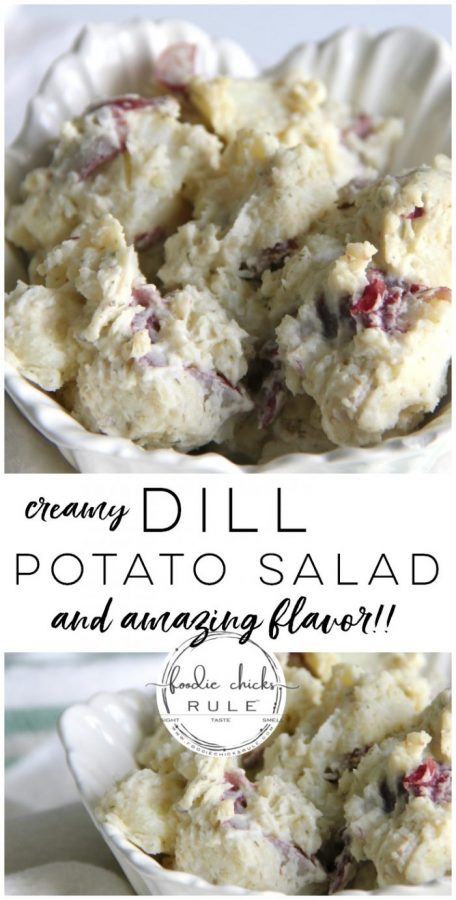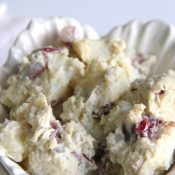 Dill Potato Salad
Ingredients
10

medium sized red potatoes

1 to 1 1/2 cups

mayonnaise

1/2

cup Parmesan cheese

2-3 T

German mustard

2-3 T

Dill weed

1/4 t

cayenne

sea salt

to taste
Instructions
Wash and cut off any bad sections of the potatoes. Don't peel.

Cut them into 1 1/2 to 2 inch pieces. (not too small) Boil until just tender. Fork goes into easily but the potato is not falling apart yet.

Strain and pour into a large bowl. Set aside.

In another bowl, mix the remainder of the ingredients. You can use more or less of each ingredient item to your tastes.

Stir the creamed mixture into the potatoes, carefully stirring. You want to break up some of the potatoes but still have chunks of potatoes here and there.

If it looks too dry, add more mayo and stir. Taste and adjust the ingredients as necessary. Best served warm but is also good straight out of the refrigerator!
Recipe Notes
Use more mayo if you like it extra creamy (like we do ;) ). 
All of these ingredients really depend on the size and amount of potatoes you use so adjust accordingly. Can't taste the dill? Add more.
Want a bit more spice, add more cayenne.
Want to get more of that Parmesan or mustard flavor? Add a little more until you get it where you want it. It's hard to mess up!
You might also like this recipe: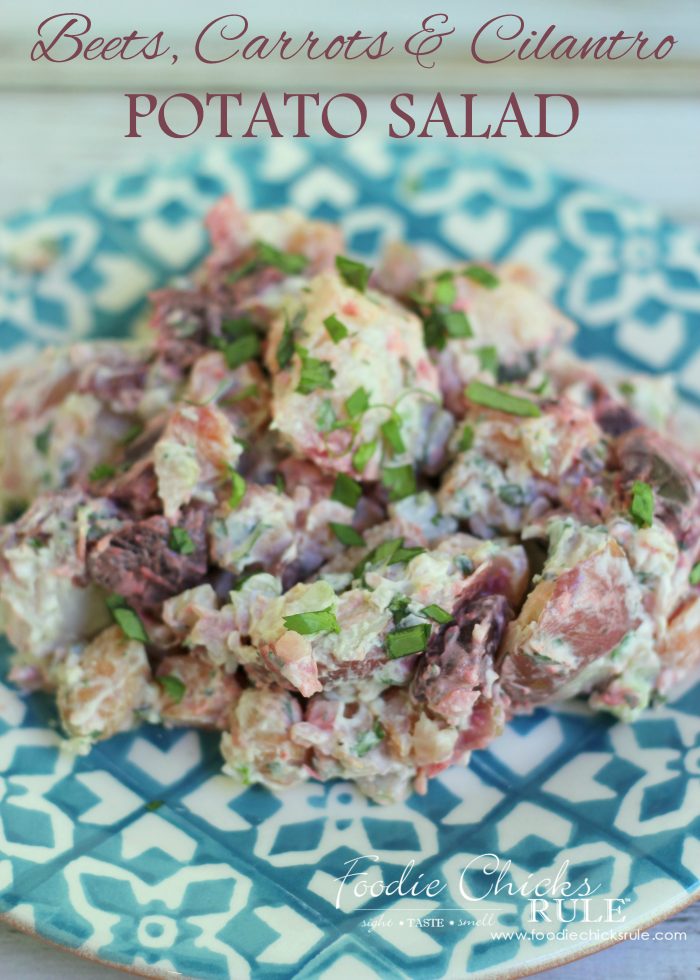 Another one that's not so pretty to photograph….but the flavors in this??? Amazing!!!
Get the recipe here >>> Beets, Carrots, Cilantro Potato Salad
Enjoy!!
xo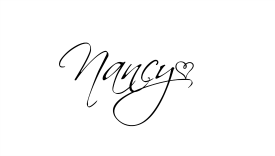 Related affiliate links you may like: