Beets, Carrots & Cilantro Potato Salad
I love potato salad! It's a staple.
Goes great with just about everything.
And makes me think…..SUMMER….cookouts, gatherings, etc.
I have several recipes I'll be sharing for potato salad, but first, this "not your normal" one.
Beets, Carrots & Cilantro…that's an odd mix, right?
But let me tell you, it's always those odd mixes that end up making the best flavor!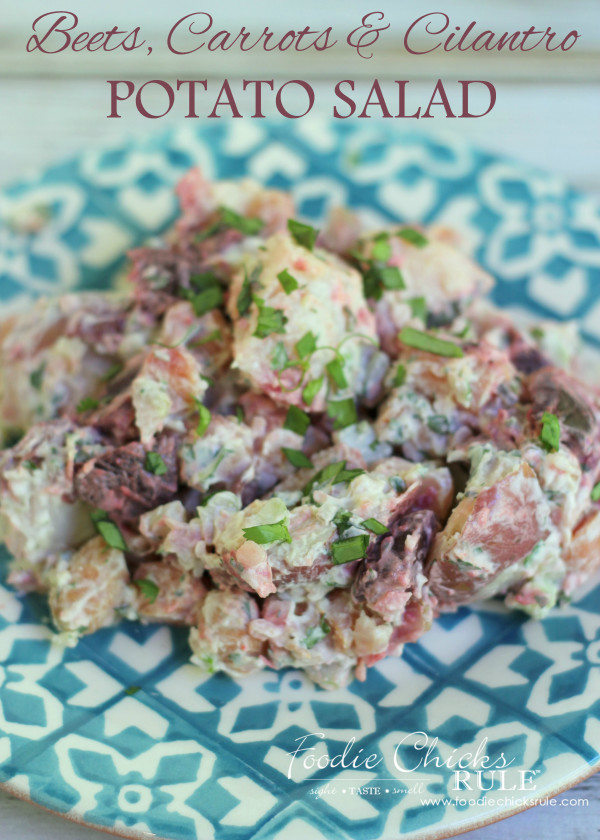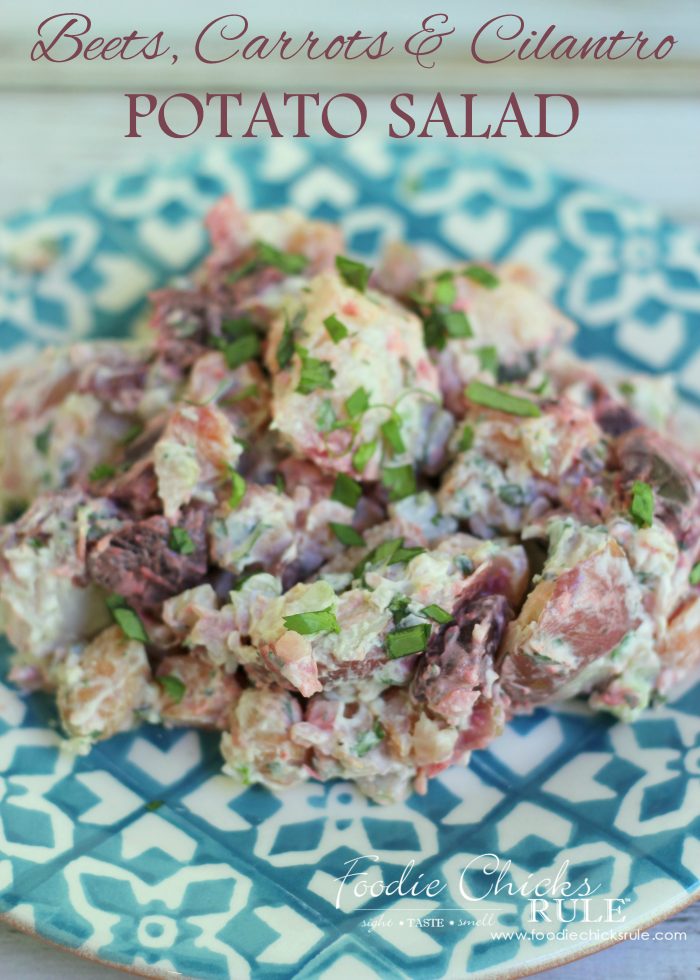 I think so anyway. :)
If you like beets…and if you like cilantro, I'm betting you'll love this.
It's really hard to take a "pretty" picture of potato salad, y'all.
I tried.
But pay no attention to that mish mash looking stuff and just try it.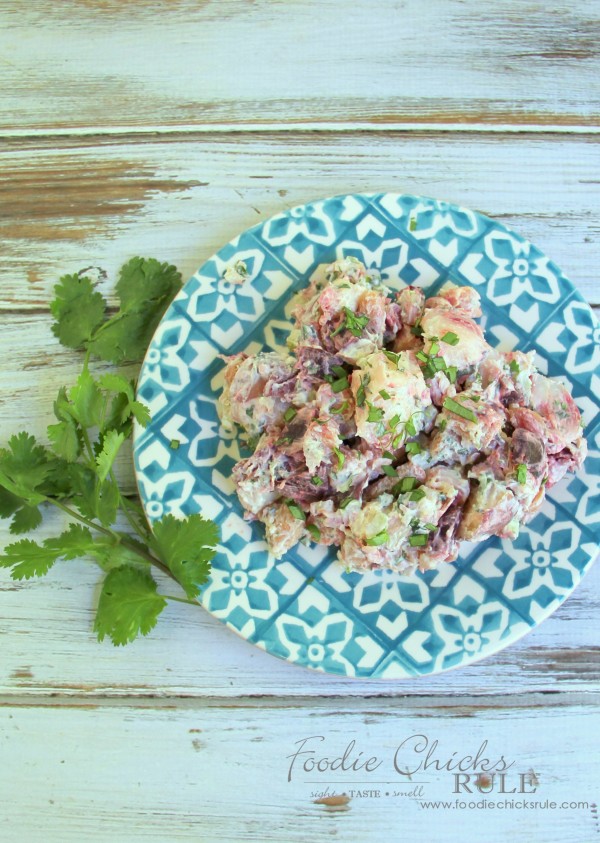 It's good.
So, get your potatoes and wash them well. I like red potatoes and use them most of the time.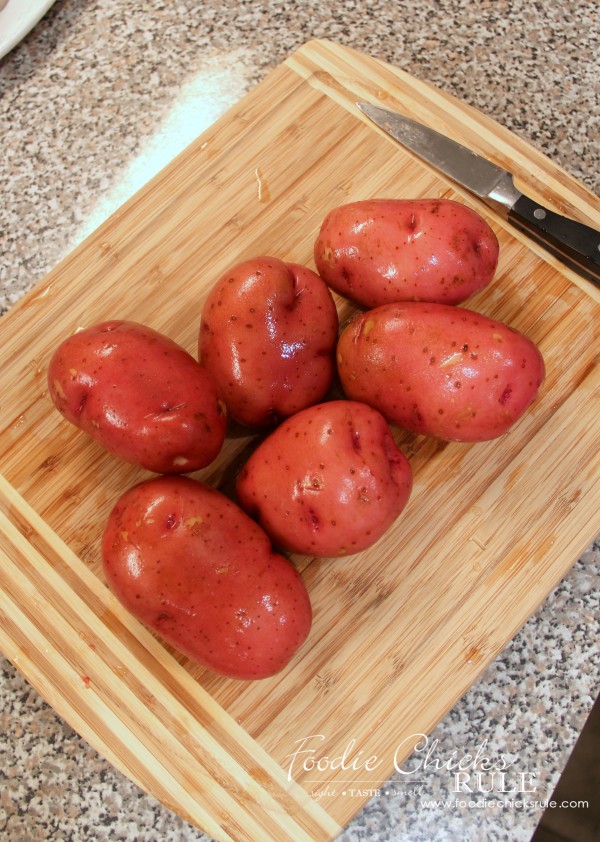 The cut into small, 1-1/2 inch or so, pieces.
Boil them along with the carrots until medium firm/tender.
Strain and let cool for just a bit. (so it doesn't all "mush up" when you stir the ingredients together)
Sometimes you want it all mushed up (stir when warm), but for this one, you don't.
While that is cooking (or cooling) chop up your celery, onion and cilantro.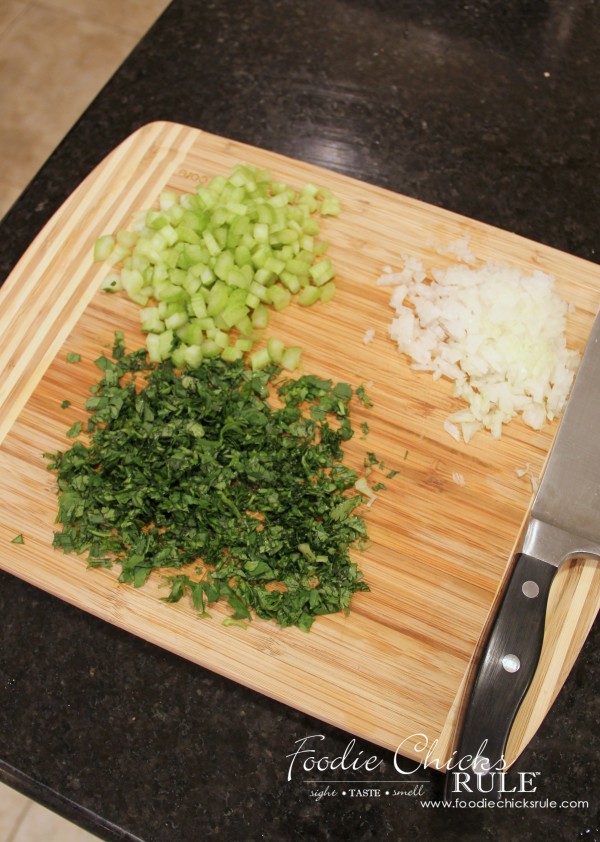 Place the potatoes and carrots in a large bowl.
Add the chopped ingredients above.
Add the beets (cut into 1 inch pieces).
OH….I used refrigerated precooked beets I got at Costco. I've also boiled fresh beets too.
So if you don't have access to precooked beets (not the same as canned beets!), cook your own until tender.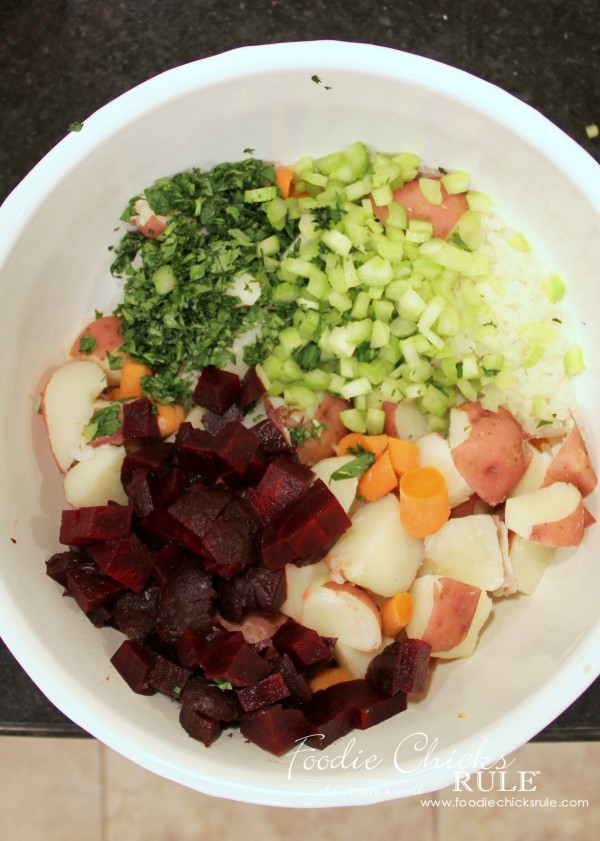 Add mayonnaise. I used about 1-1/2 cups but you can add, stir and add more or less as needed.
Add salt (and pepper, if you like) to taste.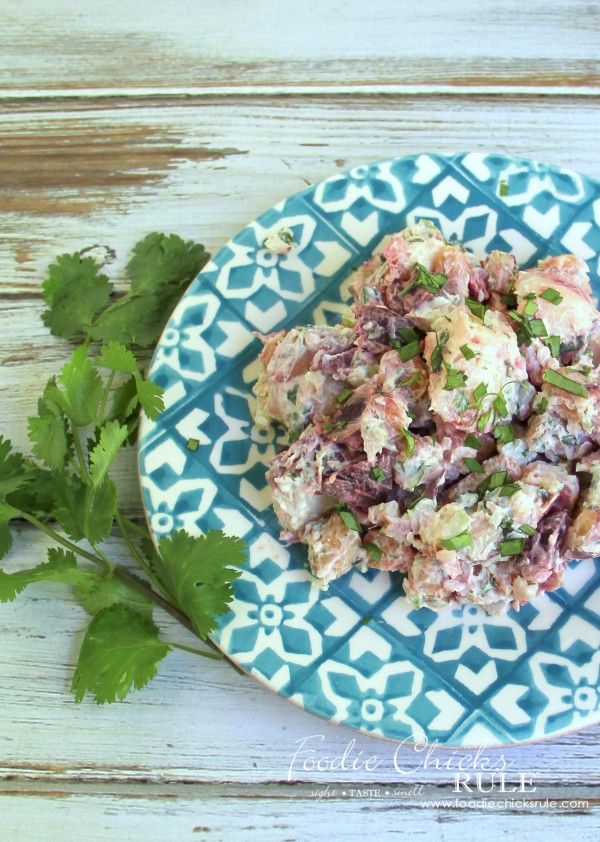 Then pile it up on your plate and enjoy!
That mix of flavors is divine. The cilantro makes it…well, and so do the beets.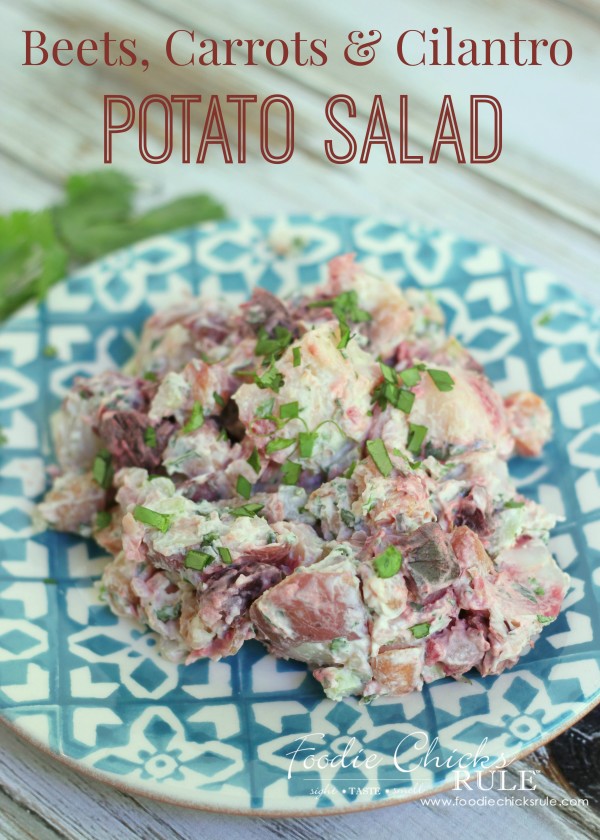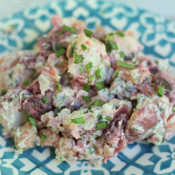 Beets, Carrots & Cilantro Potato Salad
Ingredients
6

medium sized red potatoes

cut into 1-1/2 inch pieces

2

cups

of baby carrots or 3 large carrots cut

3

small or 2 large beets

cooked and cut into 1 inch squares

1-1/2

large stalks of celery

chopped

1/4

cup

sweet onion

minced

1/4 -1/2

chopped cilantro

1 to 1-1/2

cups

mayonnaise

Salt and Pepper

to taste
Instructions
Wash, chop and boil the potatoes and carrots. (and beets if you can't find pre-cooked beets)

Once medium tender, drain and cool. (to keep from being mushy once stirred)

Chop celery and cilantro.

Mince onions.

Add all ingredients to a large bowl and stir.

Refrigerate and serve.

Garnish with chopped cilantro, if desired.
Hope you enjoy it!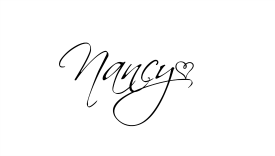 Related affiliate links you may like: