Dairy Free Salmon Chowder
This dairy free salmon chowder is the perfect meal for those cold winter months. Win-win, it's delicious AND simple to throw together!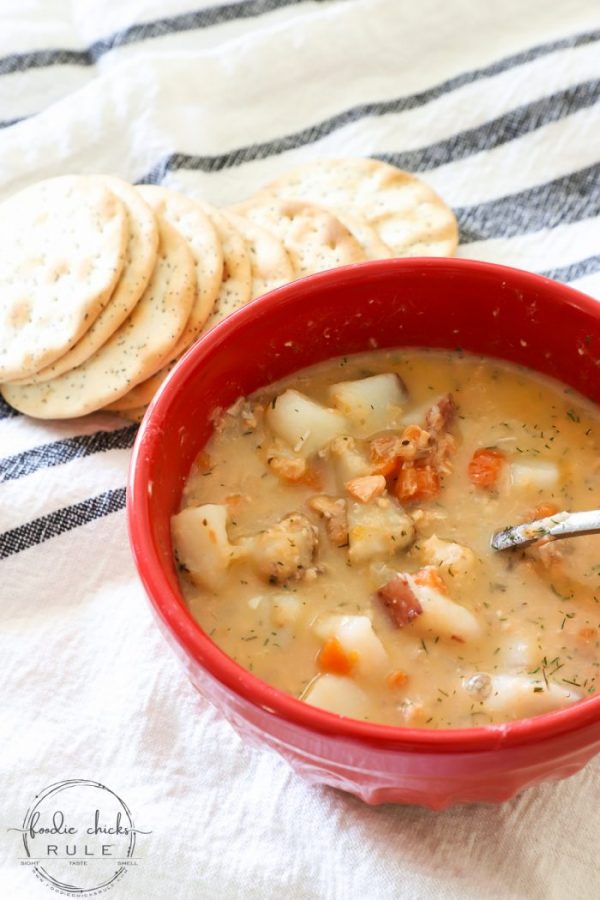 I don't know about you but I absolutely love soups during the winter.
And not just those brothy things, but the thick, hearty ones.
This dairy free salmon chowder is just that.
Thick, hearty, simple to make and delicious!
All things that make me happy. :)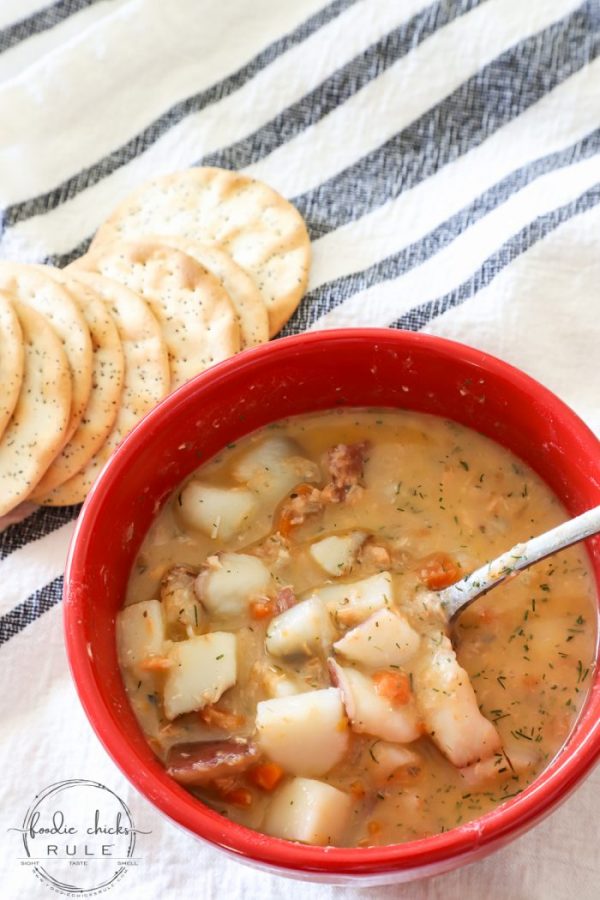 Pretty much every recipe you will find here on the blog are things I make for my own family.
And with that, they need to be simple and fairly quick to make. Who has time to spend hours in the kitchen?
I know I don't.
Don't get me wrong, I LOVE playing in the kitchen, but the day to day eating??? No, not so much.
So I come up with recipes and work arounds that save time.
I also don't really eat dairy. I will have recipes including it at times because I know you guys do.
Or some of you anyway! ;)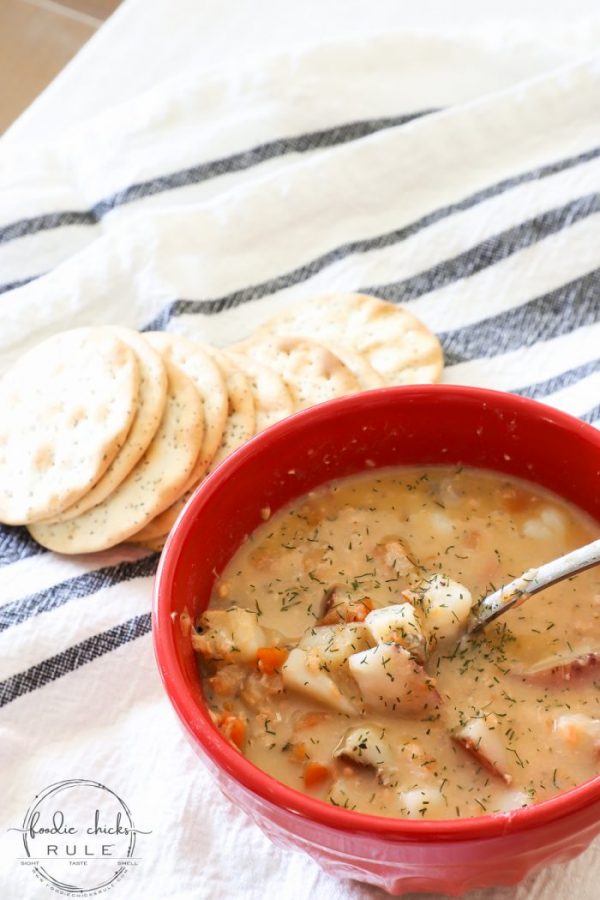 In place of using dairy I will sometimes use almond milk. It's not a perfect replacement, however.
Ripple milk is a newer milk substitute that I find works very nicely for that "creamy" effect that almond milk misses.
I see there is another fairly new milk out that I have yet to try….Oat milk.
I'm on it though! It's on my list.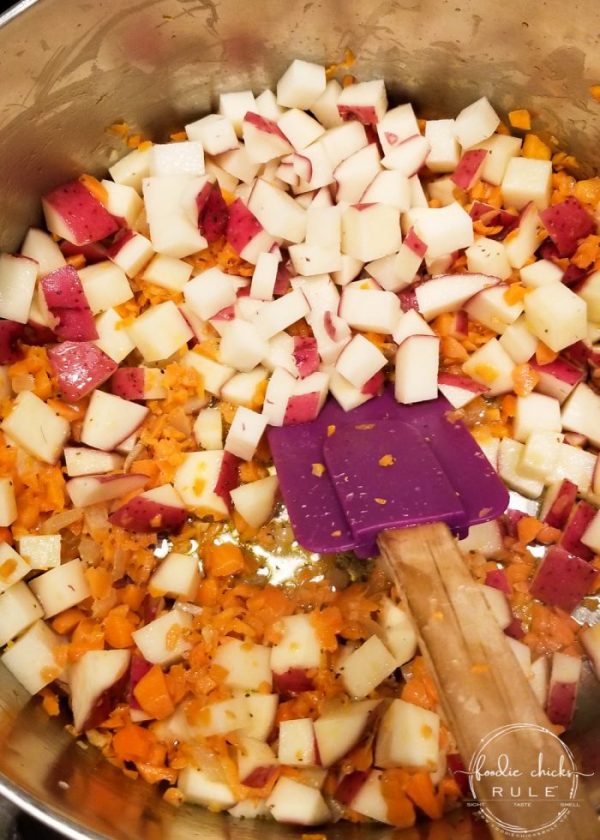 But….one of my very favorite milk substitutes is Coconut milk. Yum.
I love the creaminess of it and it never really imparts too much flavor so it's a win for me.
I use both regular and light without too much difference.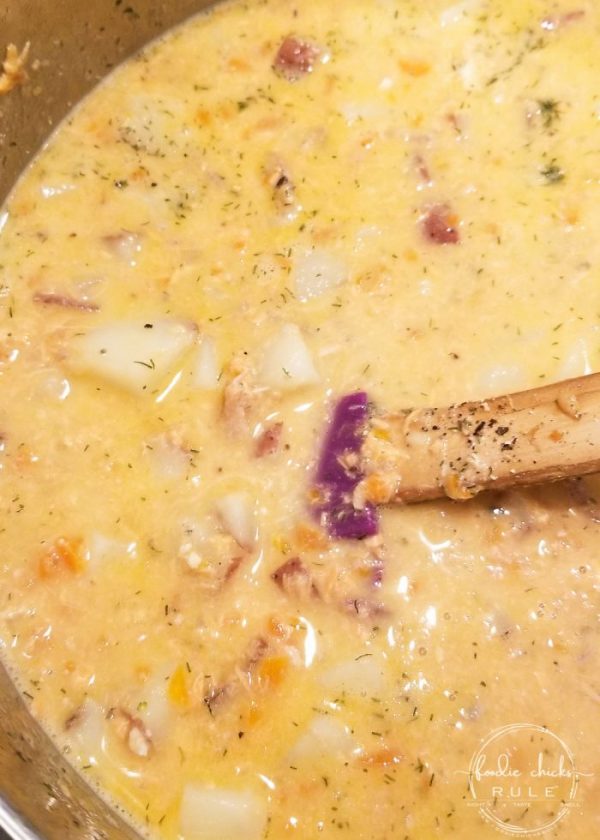 This recipe uses light but you can even use regular milk or cream, if you so choose.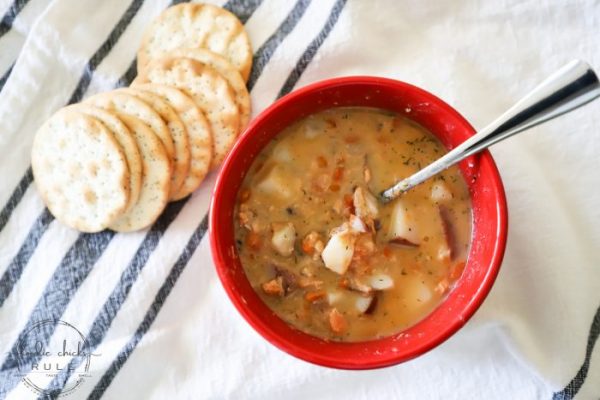 It's chock full of yummy goodness as you can see below….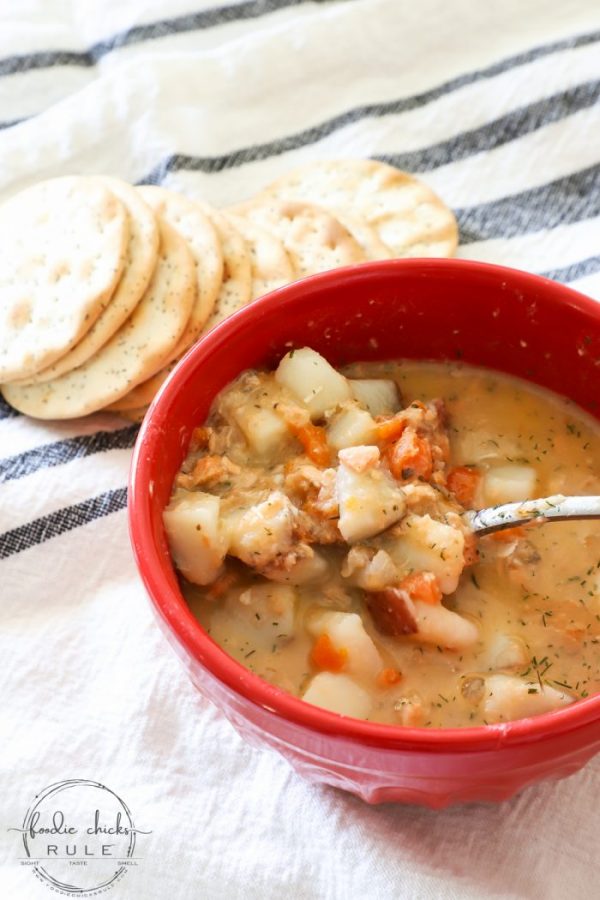 Hope you love this as much as we do!
PIN it to save it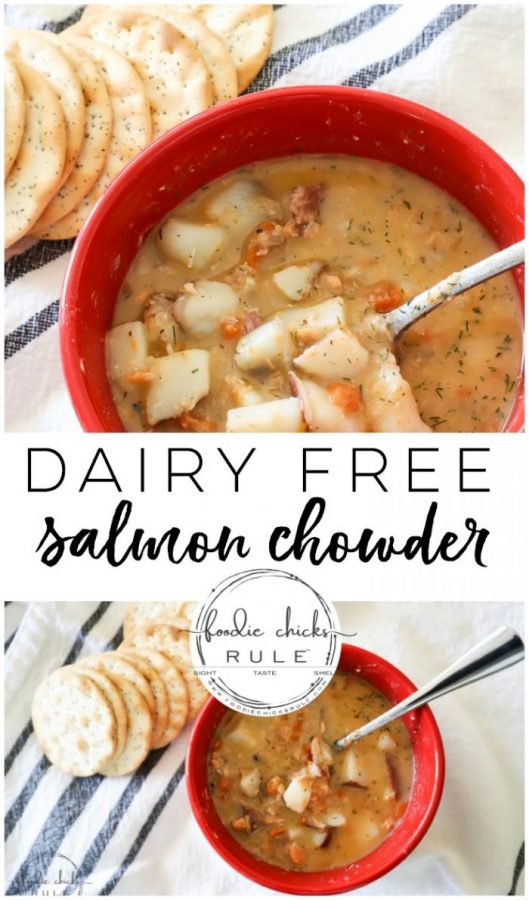 Here's the recipe for my dairy free salmon chowder….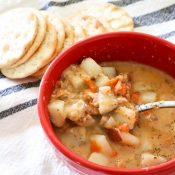 Dairy Free Salmon Chowder
Ingredients
2

cans

salmon

2

cups

chicken broth

2

cups

potatoes, cut into small cubes

1

cup

chopped carrots

1

can

light coconut milk

1/4

cup

chopped celery or 1 tsp celery seed

1/2

cup

diced onion or onion powder

2

tbsp

olive oil

1

tbsp

butter (OPTIONAL - Skip for 100% dairy free)

1-2

tsp

dill weed, to taste

1-2

cloves

garlic, crushed
Instructions
Heat the olive and butter over medium heat until melted, add the onions and celery and saute until slightly tender.

Add the crushed garlic to the onion and celery mixture. Saute on low-medium for 1 minute. (don't scorch)

Toss the carrots and potatoes into the mixture and saute for 2-3 minutes.

Pour the chicken broth in and cover. Cook on medium until the potatoes are fork tender.

Add the coconut milk and salmon. You can add more chicken broth, if needed. Mix well.

Add the dill weed and salt and pepper, if desired. (cracked pepper is nice in this dish)

Simmer for 10-15 minutes on low.

Ladle into serving bowls with a sprinkle of dill weed on top. Enjoy!
Recipe Notes
You can sub cream or milk, if desired.
You can use fresh dill weed, onion and celery. 
If using onion powder and/or celery seeds. Saute the garlic first, adding the celery seed, potatoes and carrots next, etc. Add the onion powder at the same time you add the dill weed.
You might also like this recipe!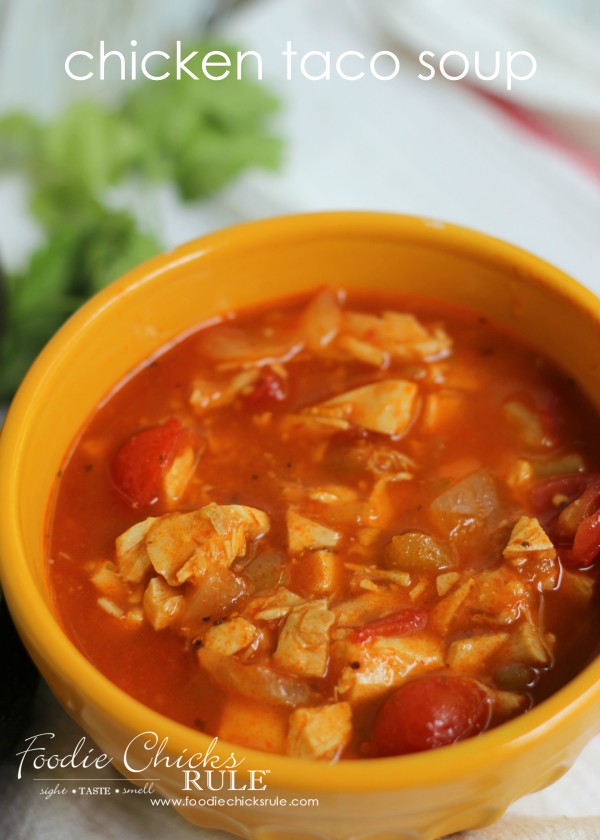 Get the recipe, here.
Enjoy!
xo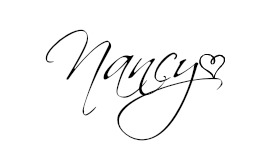 Related affiliate links you may like: