Tuna Rice Casserole (great mix of flavors!)
There's just something comforting about a delicious casserole straight from the oven! This tuna rice casserole is simple to throw together and sure to please!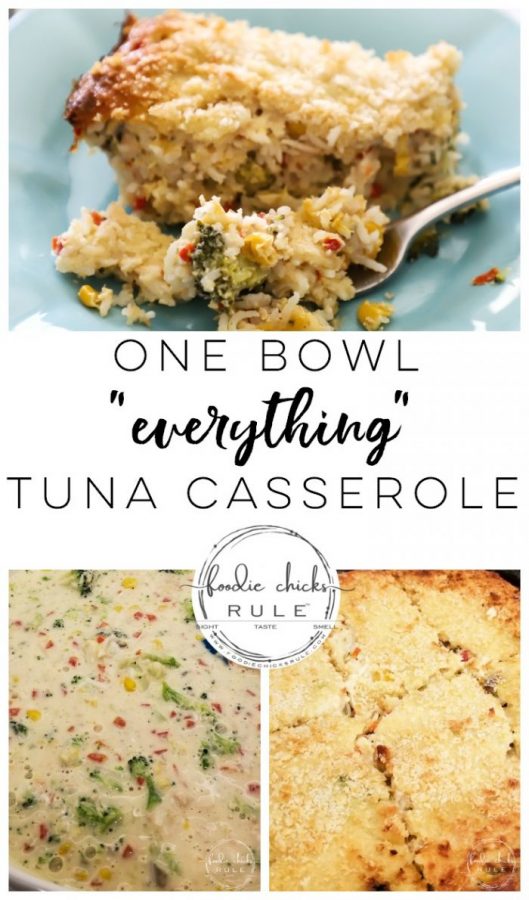 Tuna Rice Casserole
Am I right?? The pure definition of "comfort food", right here.
Nothing better when it's cold outside and you just want to curl up and …eat. :)
I love to make casseroles in the winter (and fall). They are so easy to throw together and provide that much needed comfy, cozy food during those cold days.
I threw this one together last weekend and wasn't really sure how it was going to come out, but it was a hit!
I called it tuna rice casserole, but I really should've called it, "everything but the kitchen sink" tuna rice casserole.
Because that's what it really is.
I used what I had on hand, threw it in a bowl and called it dinner.
If you've been around here for awhile, you might remember another casserole I shared that's very similar.
You can find it here >>> Lemony Broccoli Salmon Casserole
That one used salmon, this one uses tuna but you can use them interchangeably for these recipes.
Although this tuna rice casserole is similar to the recipe I linked above, it doesn't contain added dairy.
The one above does.
I no longer eat dairy products. Wait, that's a lie.
I do occasionally eat hard cheeses and goat cheese. Neither one of those bother me. (I've become lactose intolerant in my old age, lol)
But I also try to refrain for other health reasons, too.
Now, before I go too far down that rabbit hole, I said "added dairy", meaning I didn't add any.
I did use a can of cream of mushroom soup and it does contain some dairy.
But that is all it has.
So, this one isn't completely dairy free, and why I didn't name it as such.
But what it is, is really yummy. Dairy free or not. :)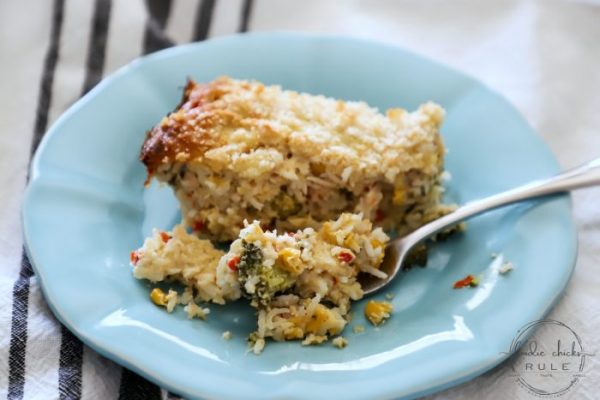 Please don't judge this recipe by the photos, by the way. It's incredibly hard to get a decent picture of certain foods.
Casseroles, for one!
I'd hate for you to miss out on a good dish.
One of the great things about this tuna rice casserole, or any casserole really, is you can throw all the ingredients into a bowl….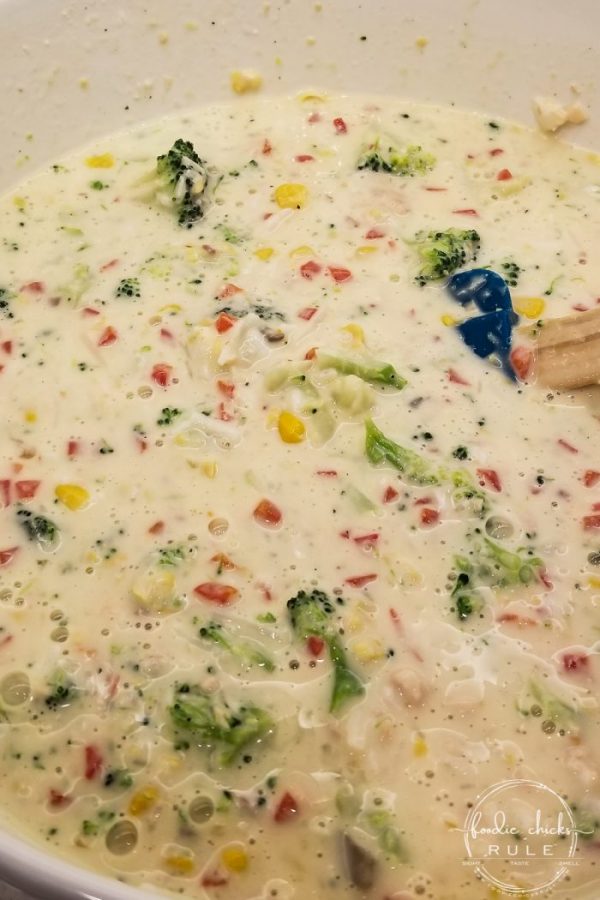 ….then into a baking dish….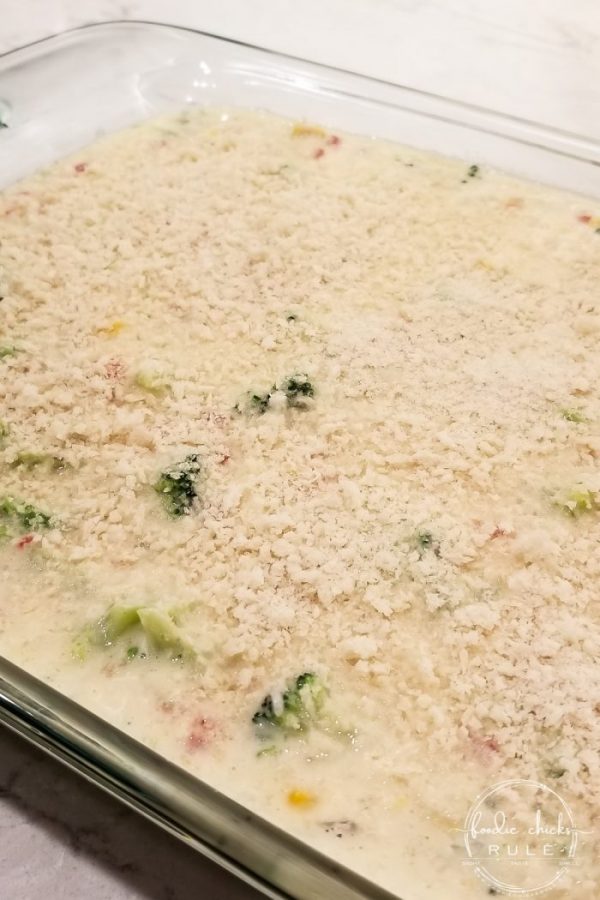 ….bake, then done!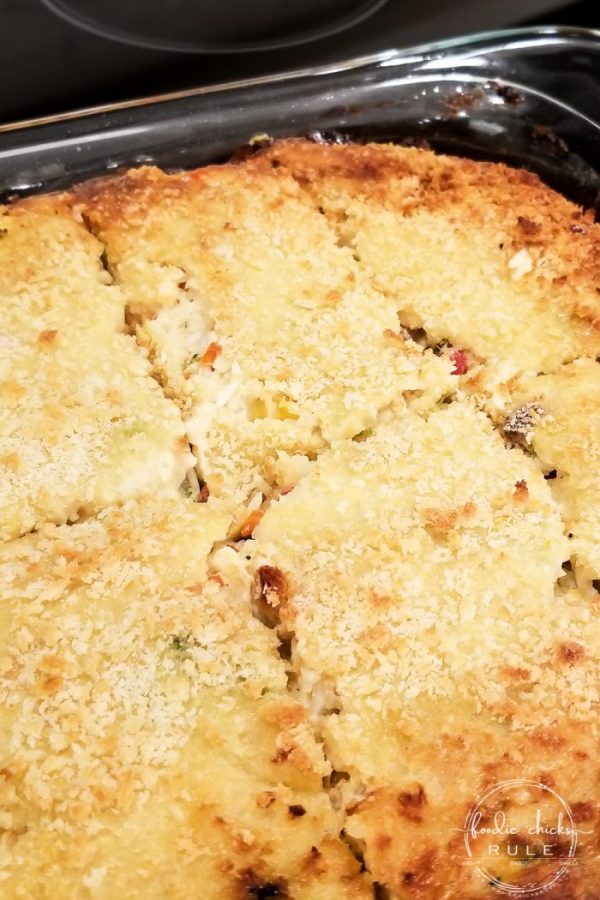 Doesn't that look amazing?
I'm wishing I had another square of that right now. :)
Some of the ingredients I had on hand, that made this tuna casserole possible on a Sunday afternoon:
– can of tuna
– broccoli
– small jar of pimentos
– cream of mushroom soup
– creamed style corn
– rice
– Trader Joe's dairy free mozzarella cheese (the best, in my opinon!)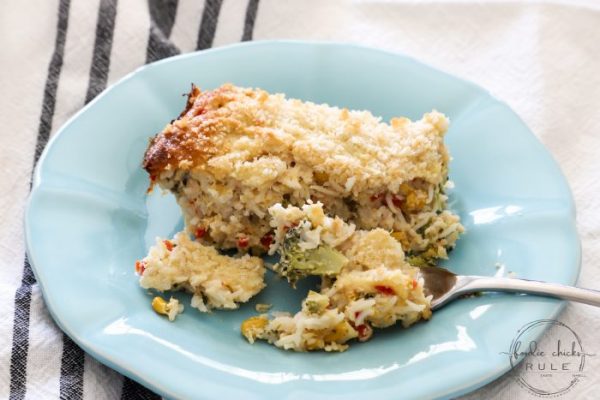 Now, these ingredients don't hold together very well without real cheese. (ask me how I know?….I won't share that failed recipe with you!;) ) So, to give it some body and extra richness and flavor, add in a few eggs.
Sort of akin to "corn pudding".
Which, by the way, I've never added creamed corn to any casserole I've ever made, until now.
And it was quite good!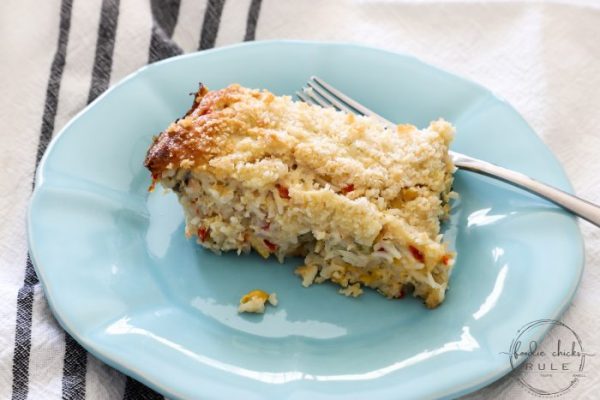 Here's a little tip for ya, squeeze some fresh lemon juice over the top of the dish before serving.
It really adds a nice touch of flavor.
If that twang of lemon is not your thing, don't add it.
If you are a lemon twang lover like me, DO add it, you'll love it! ;)
Hope you enjoy this one bowl, throw it all in, "everything" tuna rice casserole!
PIN it to save it!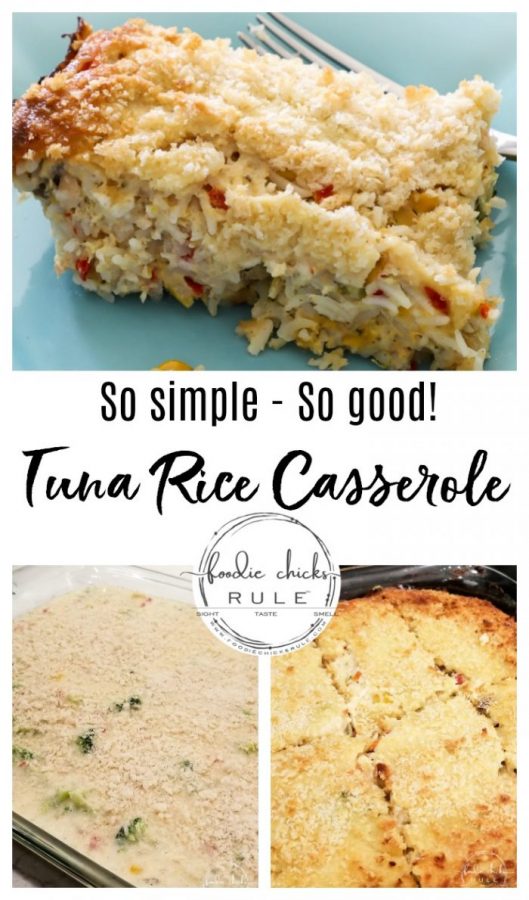 Here's the recipe for the Tuna Rice Casserole: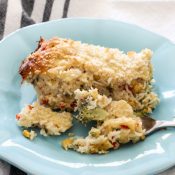 Ingredients
1

can

tuna or salmon (in water)

1

can

cream of mushroom soup (I used the healthy version)

1

can

creamed style corn

1

small jar

pimentos

1

cup

basmati rice (uncooked)

1

14 oz

package of broccoli florets (cut if large)

3

eggs

beaten

1 -1/2

cans

water

1

pkg

Trader Joe's dairy free mozzarella cheese (or sub regular cheese of your choice)

4

T

Dijon mustard

Panko crumb topping

lemon pepper seasoning, to taste

salt, to taste
Instructions
Mix all ingredients in a large bowl, pour into a greased baking dish and top with panko breadcrumbs.
Bake at 350 for approx 35-45 minutes, or until done in the center.
Recipe Notes
If using real cheese, omit 2 of the eggs.
Squeeze the juice of one lemon over the top of the casserole before serving, if desired. (it's good, if you like lemon!)
You might also like this recipe: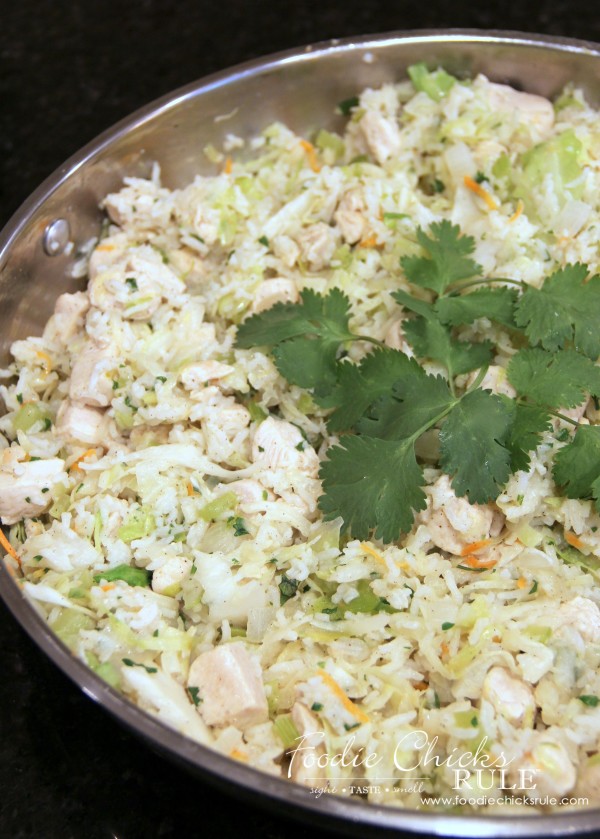 Get the recipe here>>> Cabbage, Rice, Chicken All In One Dinner
Enjoy!!
xoxo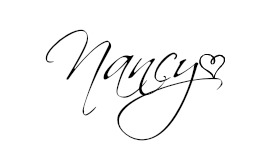 Related affiliate links you may like: