Thai Basil Chicken & Rice
I LOVE rice. Any kind of rice or rice dish.
Especially Thai styled rice.
We have a local Thai restaurant that has fabulous food…and rice.
I am always visiting places, then coming home and trying to recreate the dish.
I can sometimes come close, sometimes not, but usually it's still edible. ;)
This one wasn't really all that similar to my fave dish at our local Thai eatery but it was totally delicious anyway.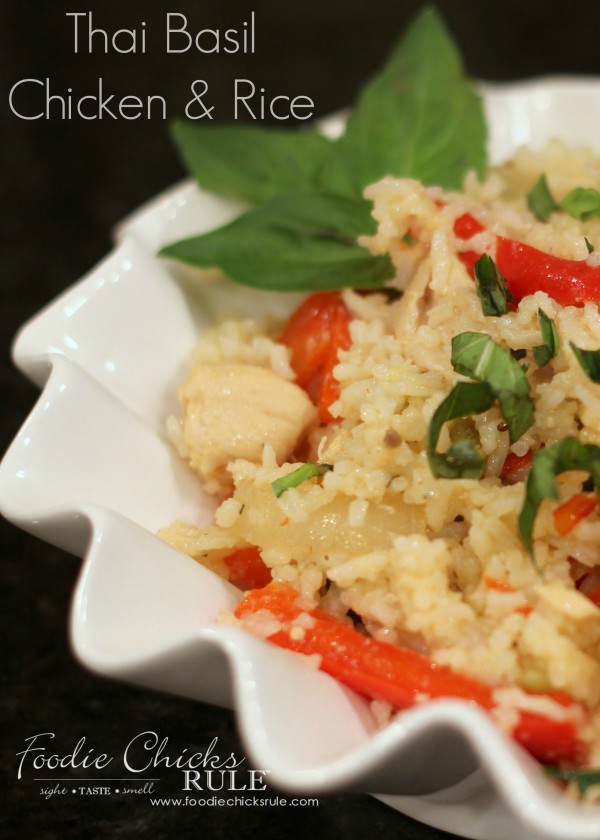 AND it was super easy too!
Make your rice first. Set aside to cool, preferably for an hour or more in the refrigerator.
In a small saucepan heat some avocado oil (or oil of your choice) and the minced garlic.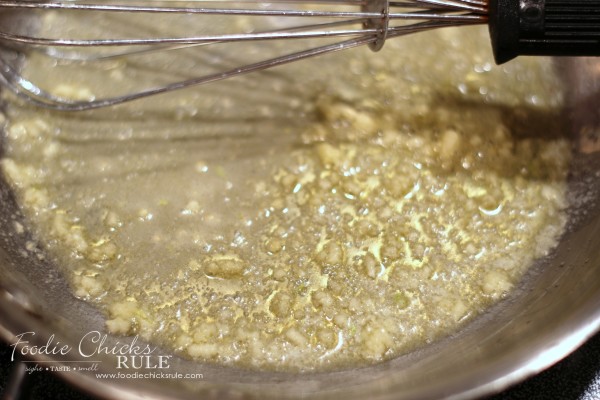 Set aside.
In a separate, larger pan, saute the peppers and onions on medium heat along with the chicken.
While that is sauteing, mix together the sauce ingredients.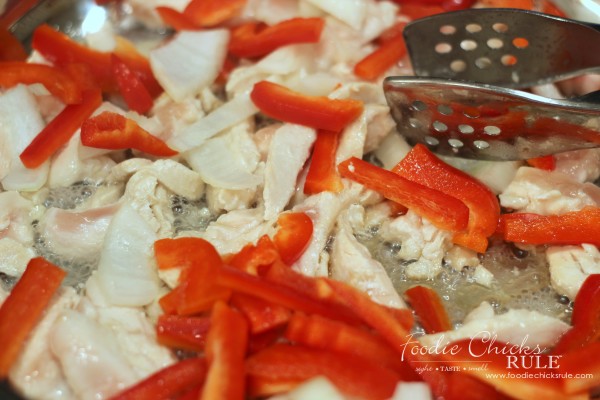 Once the peppers and onions are crisp/tender and the chicken is done, add the sauce and sauteed garlic.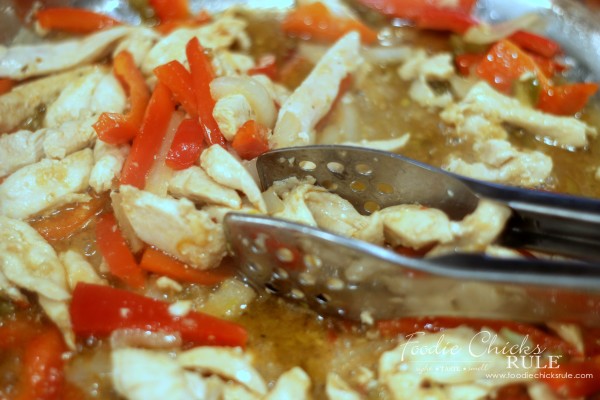 Stir well and cook for 5-7 minutes on medium/low heat.
Add the fresh basil and rice, stir well. Cook another 10 minutes on medium/low heat.
You can make a hole in the middle of this rice mixture and add 1-2 beaten eggs, if you like.
"Scramble" them right there in the middle of the pan. Once cooked, mix in with the rest of the rice mixture.
NOTE: I didn't add the eggs this time but I do usually add them any time I make "fried rice".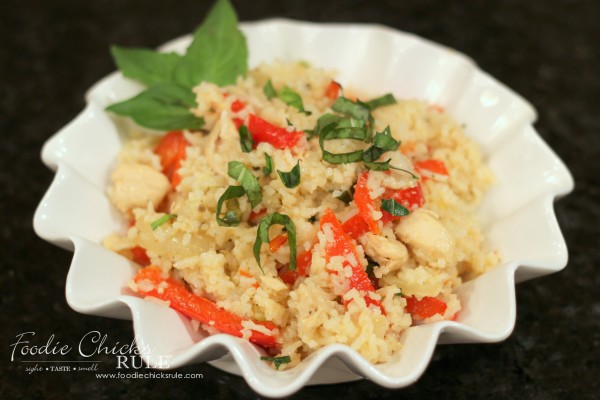 This dish is good either way!
Plate it and add fresh cut basil on top.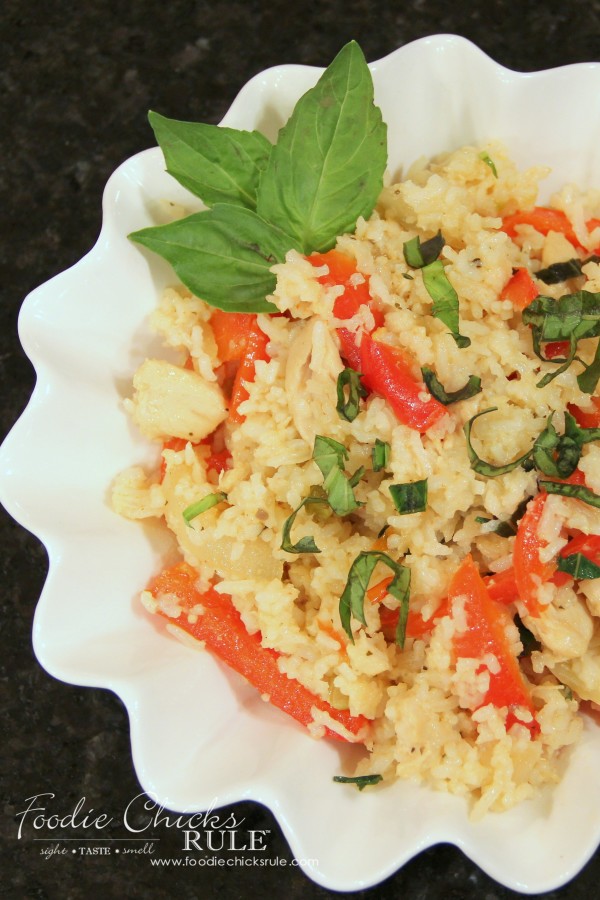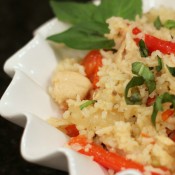 Thai Basil Rice with Chicken
Ingredients
2

large chicken breasts but into 2 inch strips

1

cup

Basmati Rice

cooked ahead and cooled

1

Red Pepper

cut into 2 inch strips

1/2 - 1

Onion

cut into 2 inch pieces (I used Vidalia)

2

T

Fish Sauce

to taste

1

T

Sweet Chili Sauce

1

T

Thai Basil Sauce

1

T

coconut sugar

5

large cloves

minced or chopped

Avocado oil

to saute

salt to taste

1

tsp

dried basil

1/4

tsp

cayenne

if you like spice, otherwise omit

Several fresh basil leaves cut into strips
Instructions
Saute minced garlic, set aside.

Mix the liquid ingredients, sugar and spices, set aside.

Saute chicken, peppers and onions. Cook until chicken is done and vegetables are tender crisp.

Add the garlic and prepared sauce. Cook for 5-7 minutes on medium/low heat.

Add the fresh basil and rice. Cook another 10 minutes on medium/low heat.

Stirring well.

Plate and top with the remaining fresh basil strips.
Enjoy!!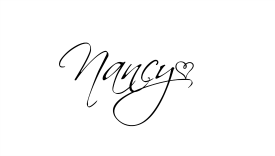 Related affiliate links you may like: