Creative Patriotic Food Ideas (red, white and blue!)
It's fun to be festive with red, white and blue food for our patriotic holidays. I've gathered together 28 patriotic food ideas for your next event or gathering!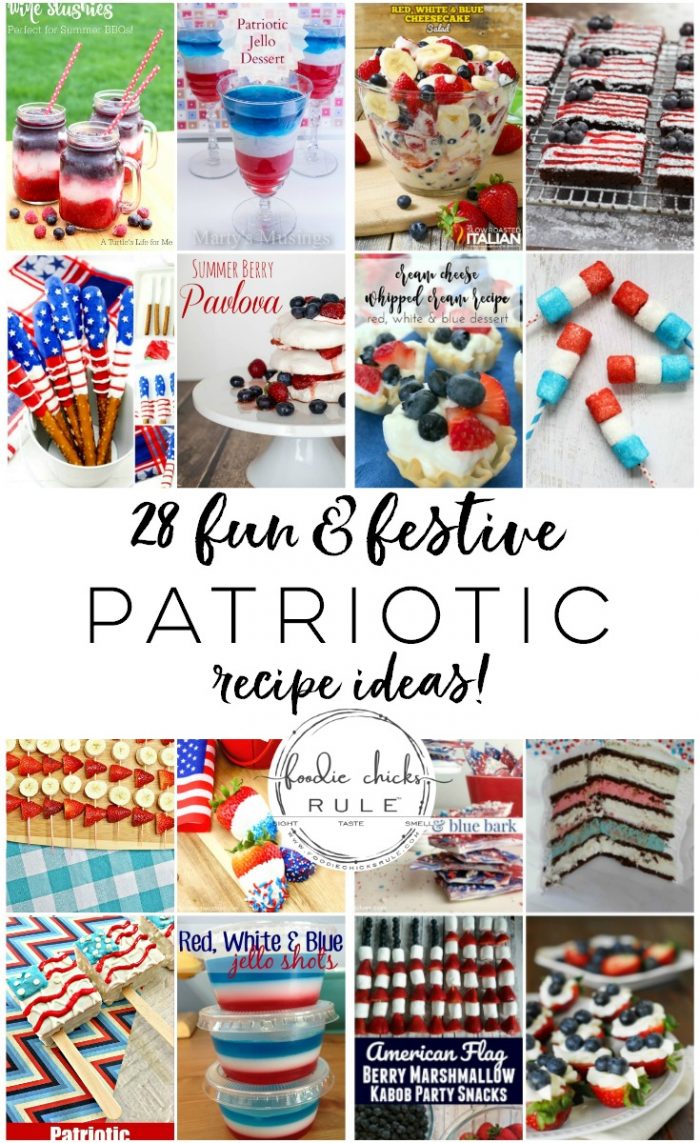 Hello friends! I'm back today sharing tons of really fun & creative recipes for the 4th of July or any time you want to display your red, white and blue. :)
There's just about everything here from wine slushies, jello shots, cakes, brownies, snack foods and more!
Hope you enjoy these patriotic food ideas. Be sure to click the link to each recipe below each photo collage to get the recipe and full details.
They are linked clockwise starting from top left.
Patriotic Food Ideas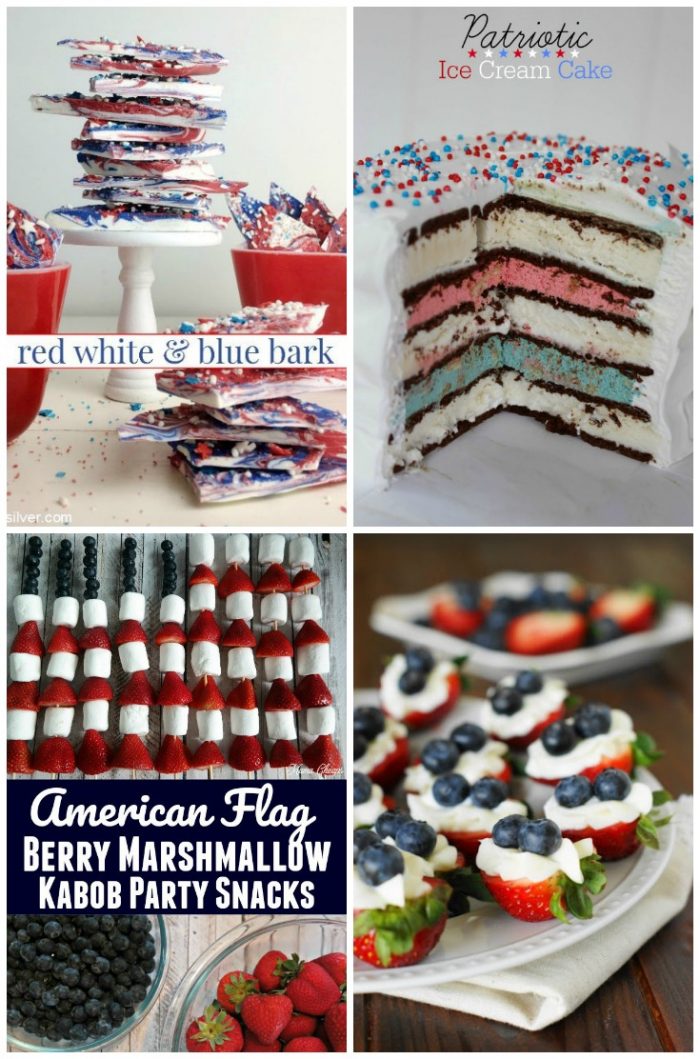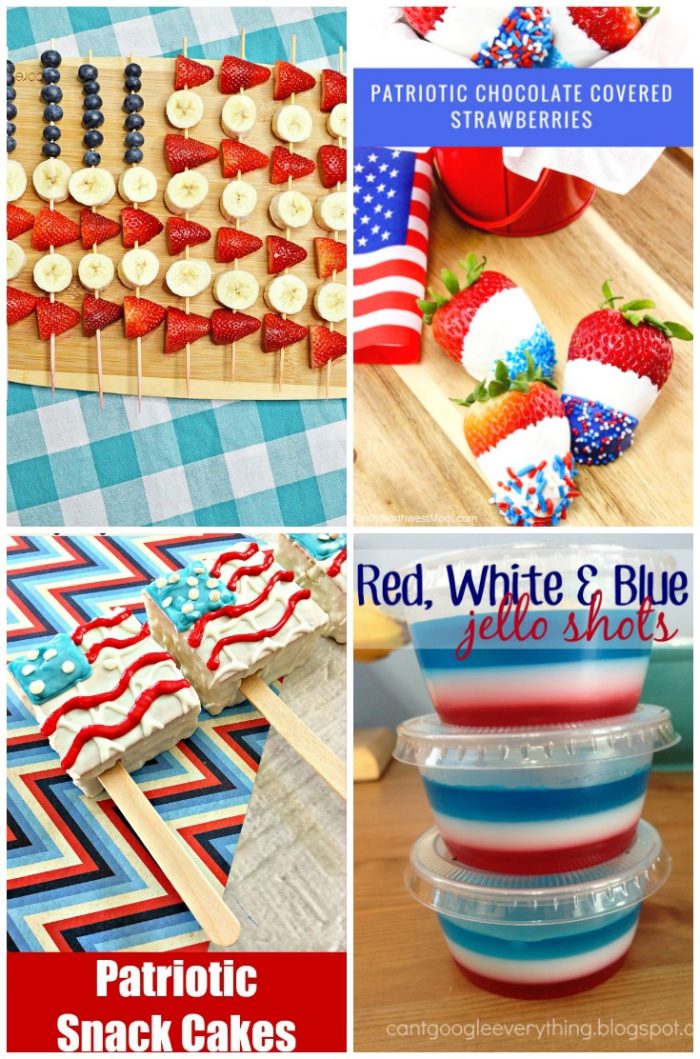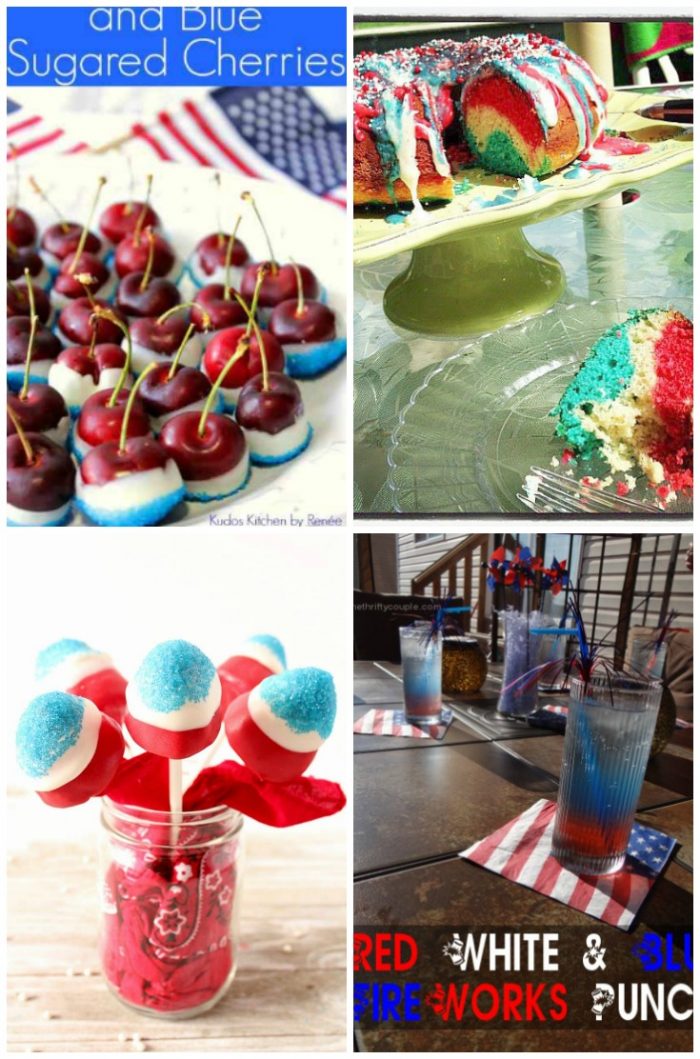 Red, White & Blue Sugared Cherries – Kudos Kitchen by Renee
Firecracker Bundt Cake – I Was Born To Cook
Red, White & Blue Punch – The Thrifty Couple
Firecracker Strawberry Pops – Crayons and Cravings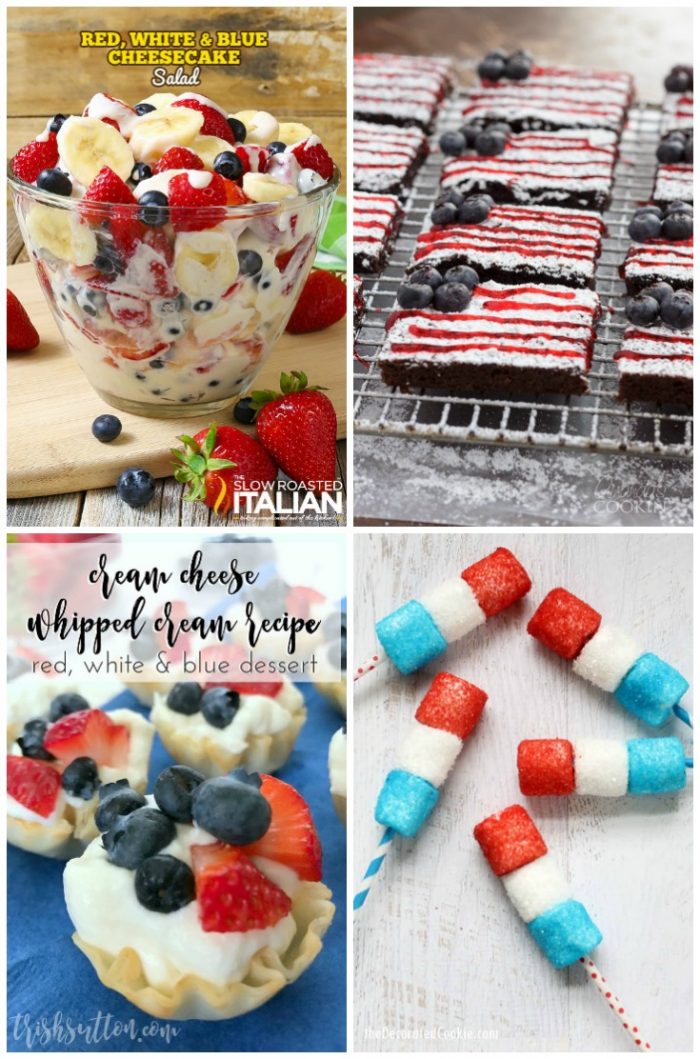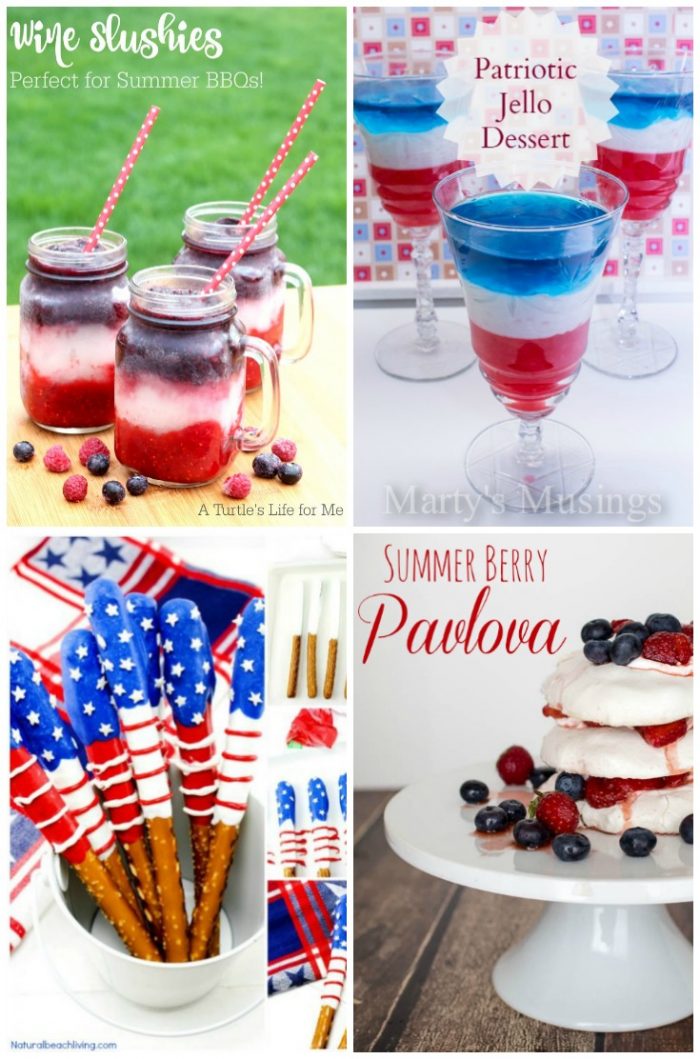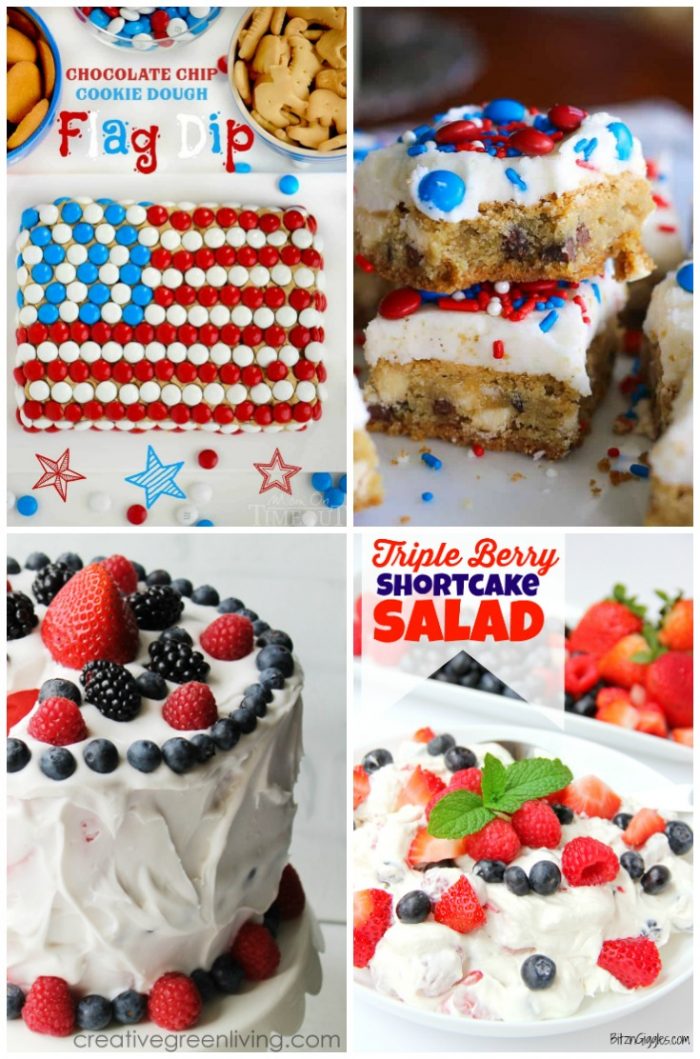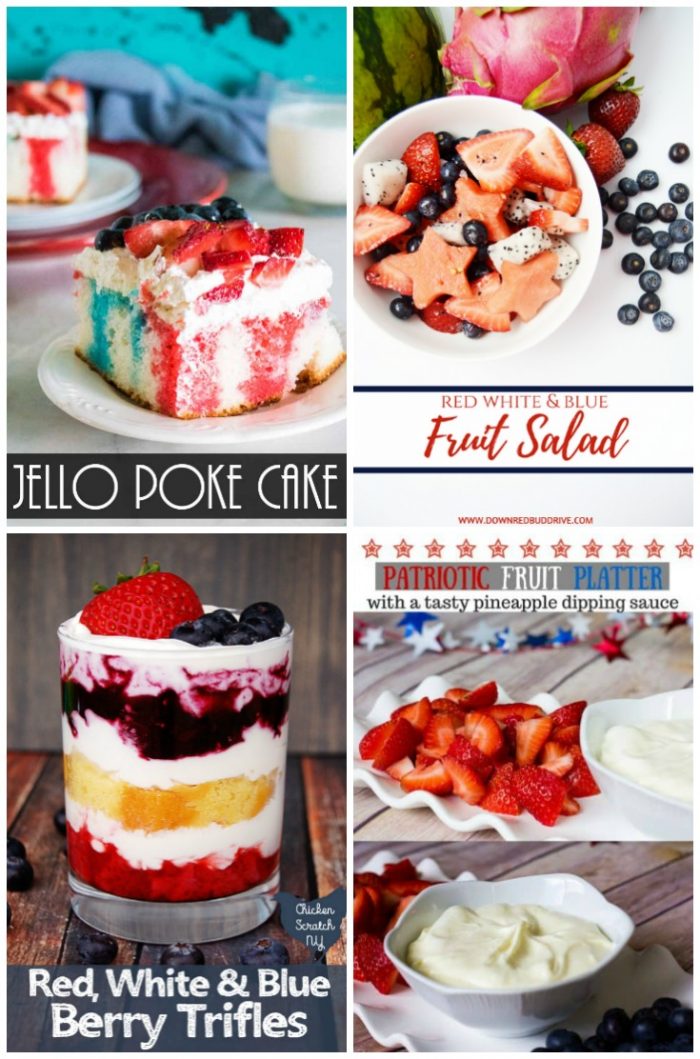 And my contribution to this grouping of patriotic food ideas….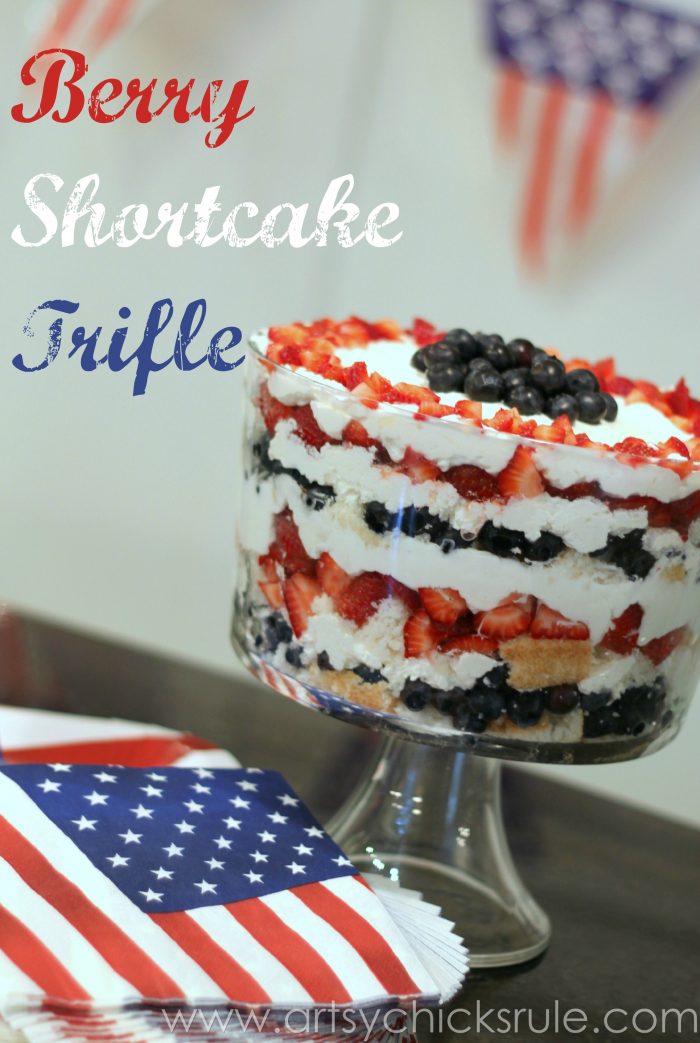 PIN this to save these recipes for later!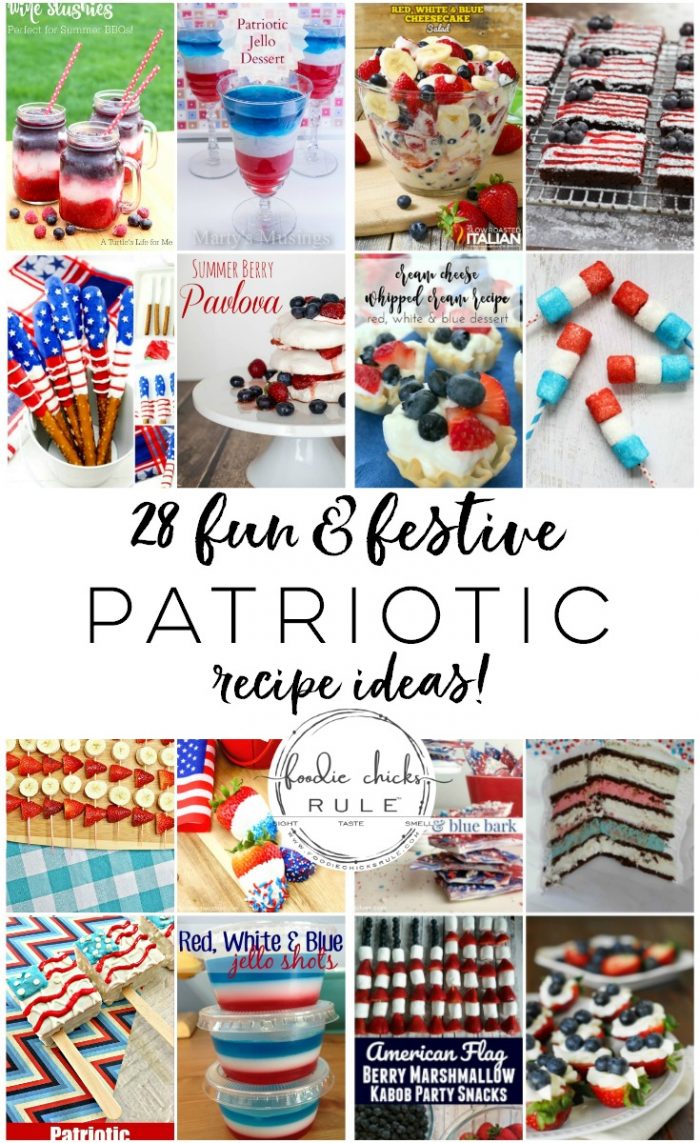 I hope you try a recipe or two at one of our upcoming patriotic holidays. :)
So many fun (and really creative) ones to choose from!
xo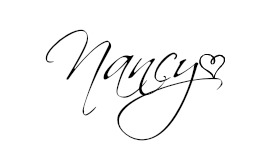 Related affiliate links you may like: