Whole30 Beanless Chili (simple & delicious!)
Cold weather equals comfort food. And when the cold weather is in January, that equals diet. ;) This Whole30 Beanless Chili is a winner both ways.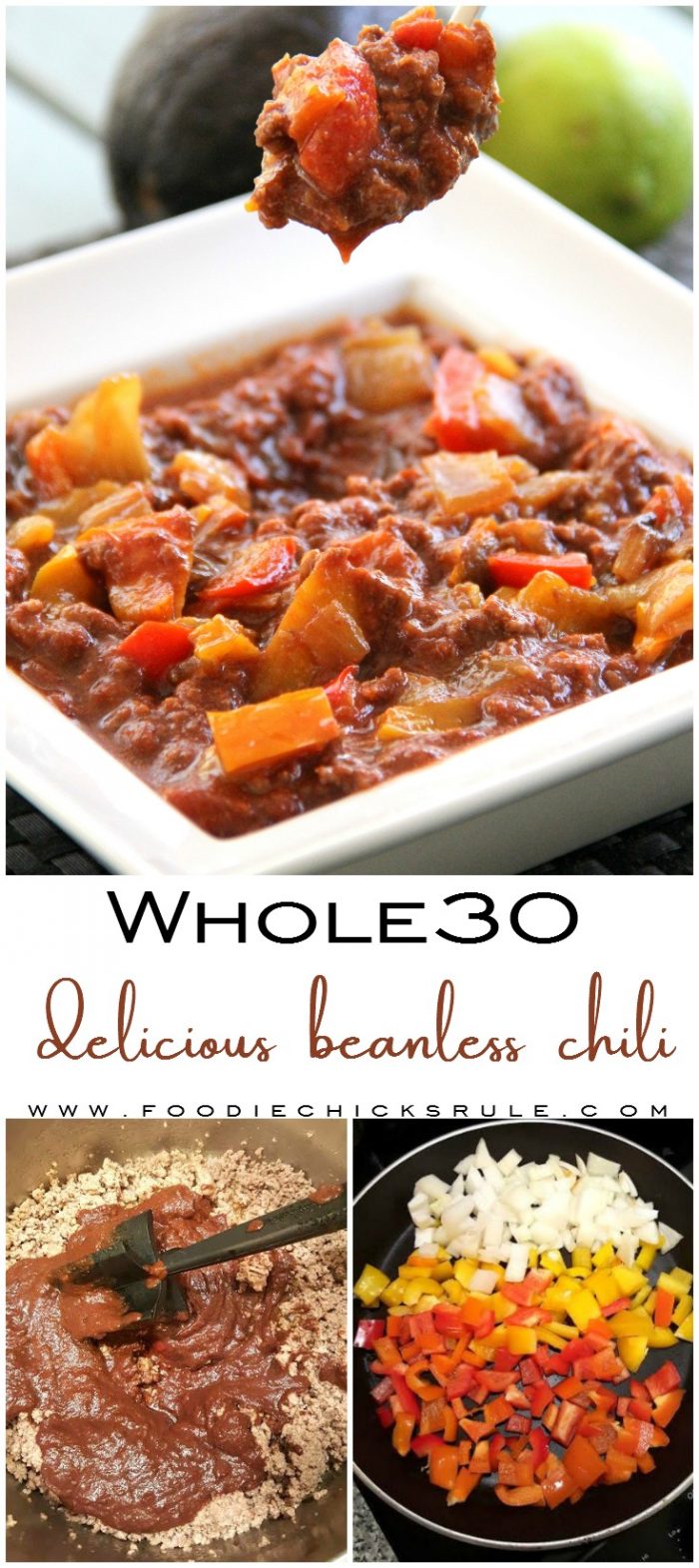 I don't know about you but when it's freezing outside, all I want is comfort food.
A big bowl of thick, warm goodness.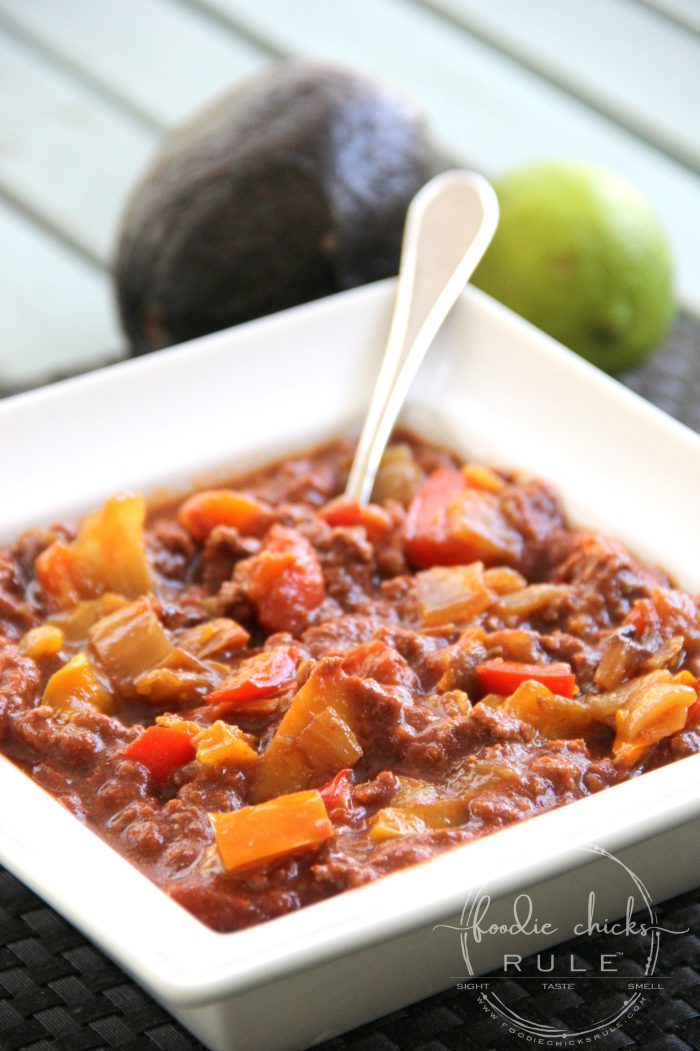 Just like this Whole30 Beanless Chili. It's so good and Whole30 so how can you go wrong?
Even if you aren't doing the Whole30, it's a great recipe to make!
I use grass fed ground beef…..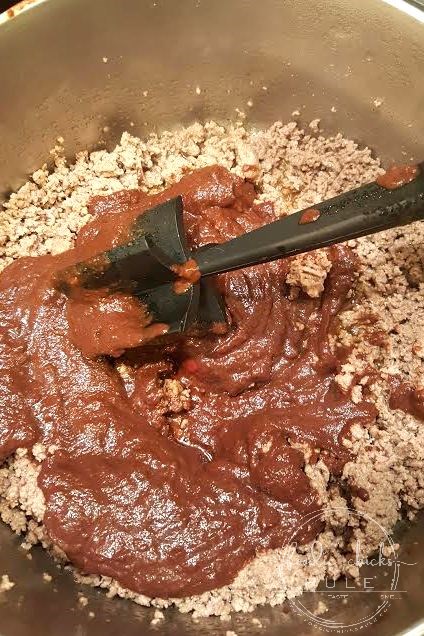 …and a secret ingredient. ;) Well, not so secret, cocoa.
I love the richness it adds.
Blend up the tomato paste, garlic, cocoa, seasonings, etc and add it to the browned beef.
Next I add in the chicken (or beef) broth and sauteed veggies.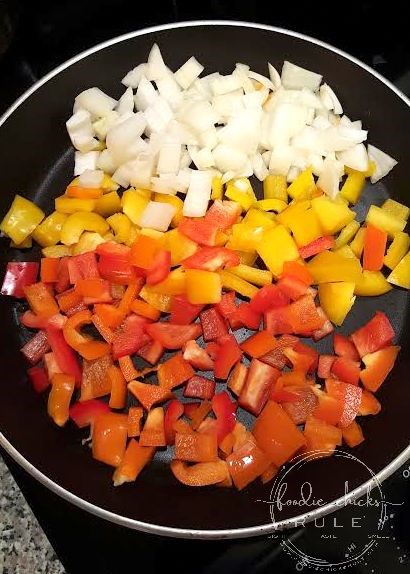 No need for beans when you've got all of that good stuff.
I actually no longer eat beans as my husband and I did the Whole30 2 years and I realized (okay, I already knew ;) ) that beans and I don't get along.
So I have not really eaten them at all in 2 years.
I can tell you, I don't even miss them one bit ….and they aren't even missed in this recipe. Truly!
This Whole30 beanless chili is so thick and hearty and delicious.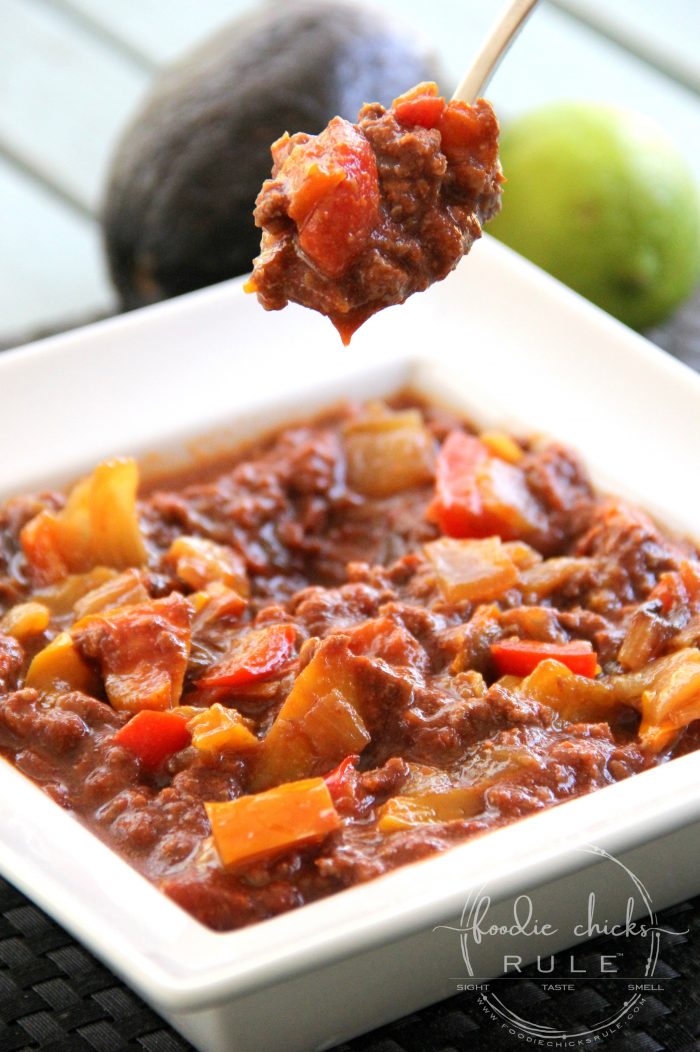 And it's great with toppings too.
If you are not doing the Whole30, throw some cheese up on there! ;)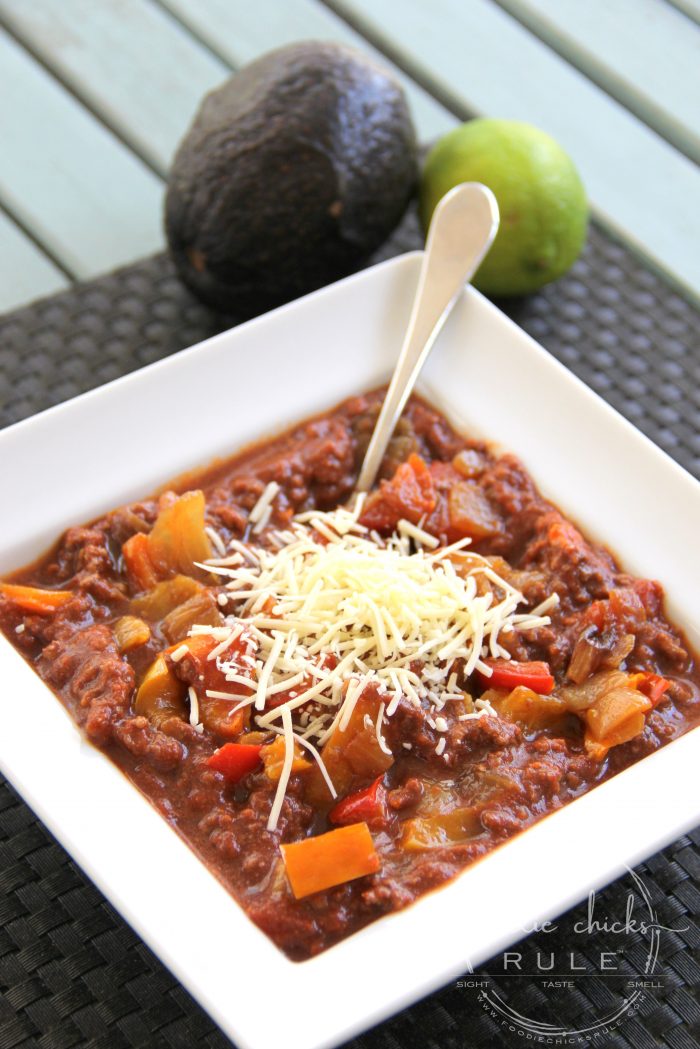 I love my Whole30 beanless chili with avocados. The more, the better. ;)
I hope you enjoy this recipe as much as we do! It's a keeper!
Hope you enjoy!
Whole30 Beanless Chili
Ingredients
1

lb

ground beef

I use grass fed

1

large

onion

chopped

3-4

large

garlic cloves

1

tbsp

cocoa powder

1-2

tsp

cumin

1/4

tsp

chili powder

1/4

tsp

cayene powder

1/4

tsp

marjoram powder

1/2

tsp

salt

to taste

1/4

cup

jalapenos, optional

chopped (more or less to taste) (check label for compliance)

4

dates

2

cans

tomato paste (6 oz)

1

can

diced tomatoes (14.5 oz)

2

peppers (green/red/orange/yellow)

chopped

3

cups

chicken broth
Instructions
Add the tomato paste, cocoa, seasonings, dates, garlic and 1 cup of the chicken broth to a blender. Blend.


Pour over the browned ground beef and mix well.


Saute the chopped peppers and onions 5 minutes, until just slightly softened.


Add the peppers/onions and jalapenos (if desired) to the ground beef mixture along with the remaining chicken broth.


Simmer over medium/low heat for at least an hour before serving.

Recipe Notes
(this recipe is modified from Whole30)
You might also like this recipe: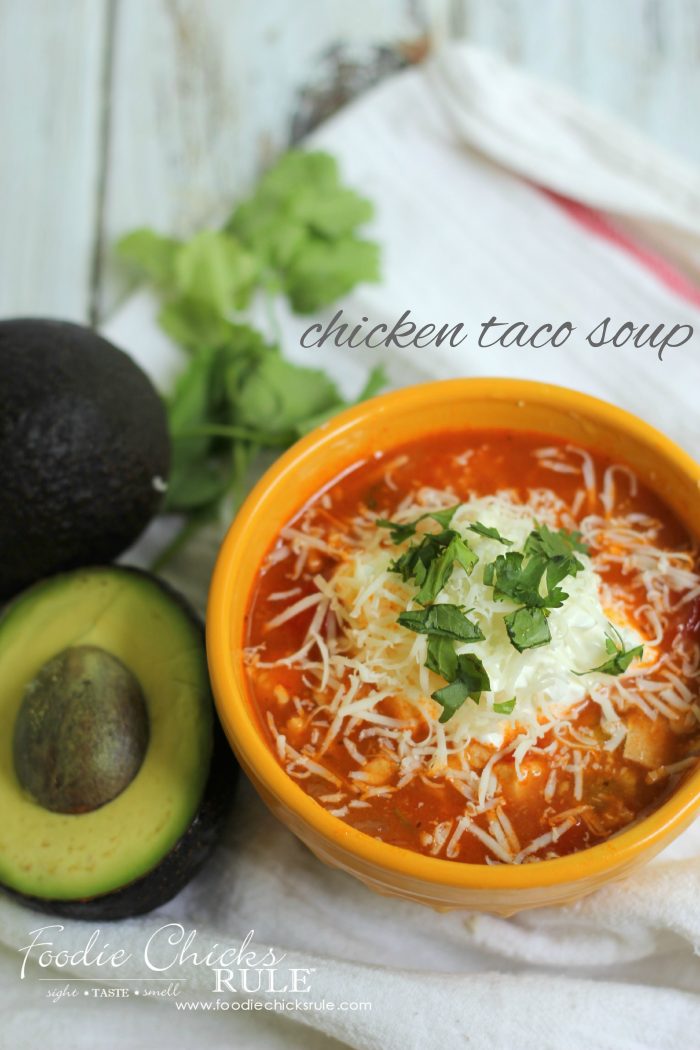 You can find the recipe>>> Chicken Taco Soup.
xo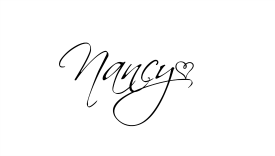 Related affiliate links you may like: