Gluten Free Cracked Brown Sugar Cookies (best GF cookies ever!!)
Okay, y'all, so I know this recipe sounds very familiar.
And it should!
I just shared it before the holidays…..BUT….I shared the –> regular version.
I had no intentions on sharing OR even creating a gluten free version.
….but then my sister in law baked them and mentioned how my nephew seemed really interested in them.
She wondered if they could be made gluten free.
I had never tried it but told her I would for Christmas when they visit. (he has to follow a gluten free diet)
Well….SUCCESS! They turned out amazing.
I couldn't believe it actually. Most times I try to turn a regular recipe into a gluten free one, it fails.
Or it fails without some serious modifications, anyway.
Not so this time.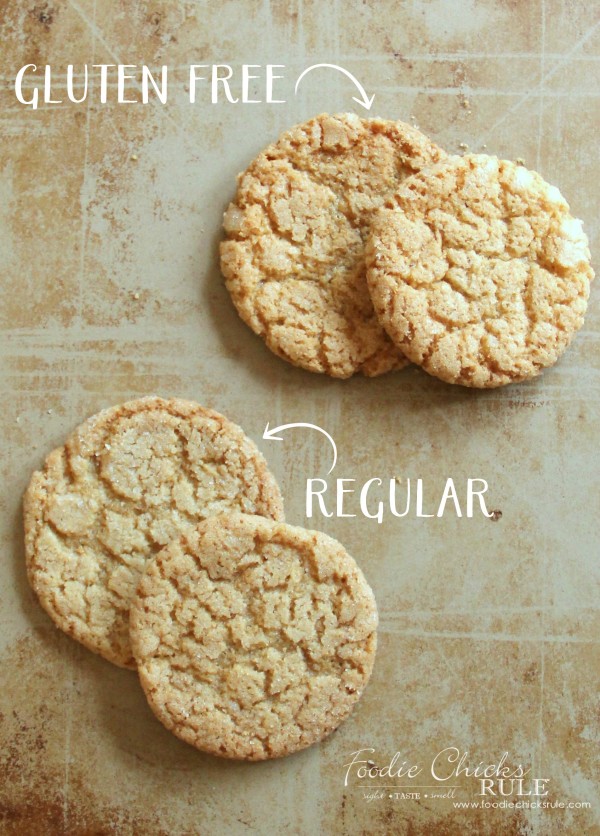 Not only do they taste amazingly similar, they even look amazingly similar.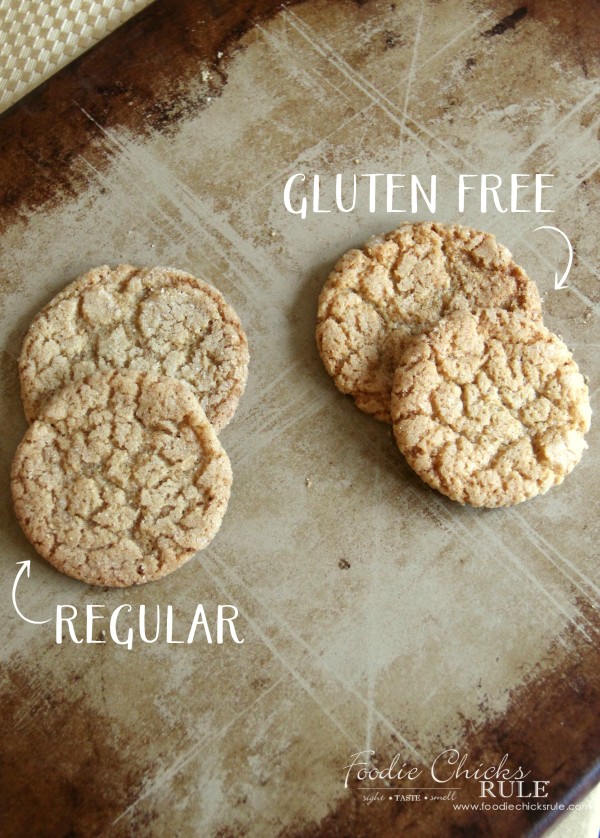 The flavor is basically exact. The texture is just a bit more delicate and crumbly.
They literally melt in your mouth. (but still crispy)
The regular version has a very tiny bit more "chew".
That is the ONLY difference between the two cookies.
Since I was now using gluten free flours, I decided to chill the dough before baking.
They are delicate and I didn't want them spreading too much while cooking.
Also, be sure to cool the baking stones in between a bit.
They don't have to be all the way cooled, just don't put the chilled dough onto a very hot stone.
I would have to say, these are probably the very best gluten free cookies I have ever tried.
If you cannot have gluten I really do hope you will try this recipe!
You won't be disappointed! :)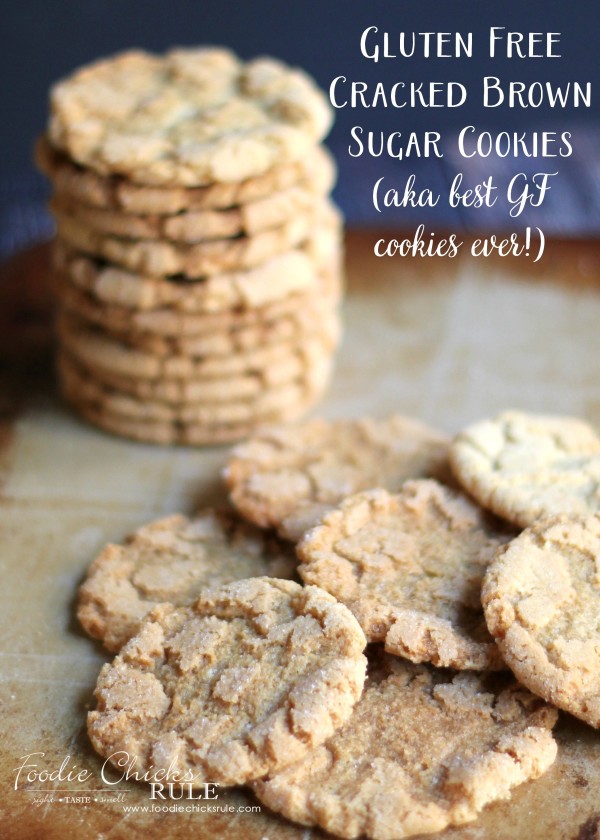 You can find the two flours I used to create this recipe here. (affiliate links for your convenience, see full disclosure here)
I'm also including the link to a really nice baking stone in case you are in need!
Pamela's Products Gluten Free Artisan Flour Blend, 4 Pound
Pamela's Ultimate Baking and Pancake Mix, 4-Pound Bag
Old Stone Oven 4467 14-Inch by 16-Inch Baking Stone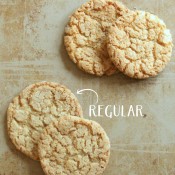 Gluten Free Cracked Brown Sugar Cookies (Best GF Cookies Ever!!)
Ingredients
1

cup

butter

1

cup

sugar

½

cup

DARK BROWN SUGAR

packed

1

large egg

1

tsp

Vanilla

1

cup

Pamela's GF All Purpose Flour

1

cup

Pamela's GF Baking & Pancake Mix

2

tsp

baking soda

½

tsp

salt

2

tsp

cream of tarter

sugar
Instructions
Beat butter until light and fluffy.

Add the sugars. Beat in the egg and vanilla.

Combine the flour and other dry ingredients in a separate bowl.

Gradually mix the dry ingredients in with the creamed mixture.

Roll into 1 inch balls, roll in sugar and place in the refrigerator until firm.

Remove from the refrigerator and bake about 2 inches apart.

Bake @350 for 10-12 minutes or until lightly brown and a bit "cracked".
Recipe Notes
Use a baking stone for best results.
Chill the rolled cookies on a platter and transfer them to the cooled baking stone.
(I tried to cool the stone in between batches to prevent too much spreading)
Enjoy!! :)
xo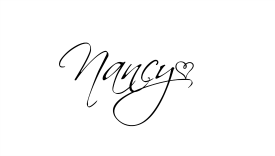 Related affiliate links you may like: